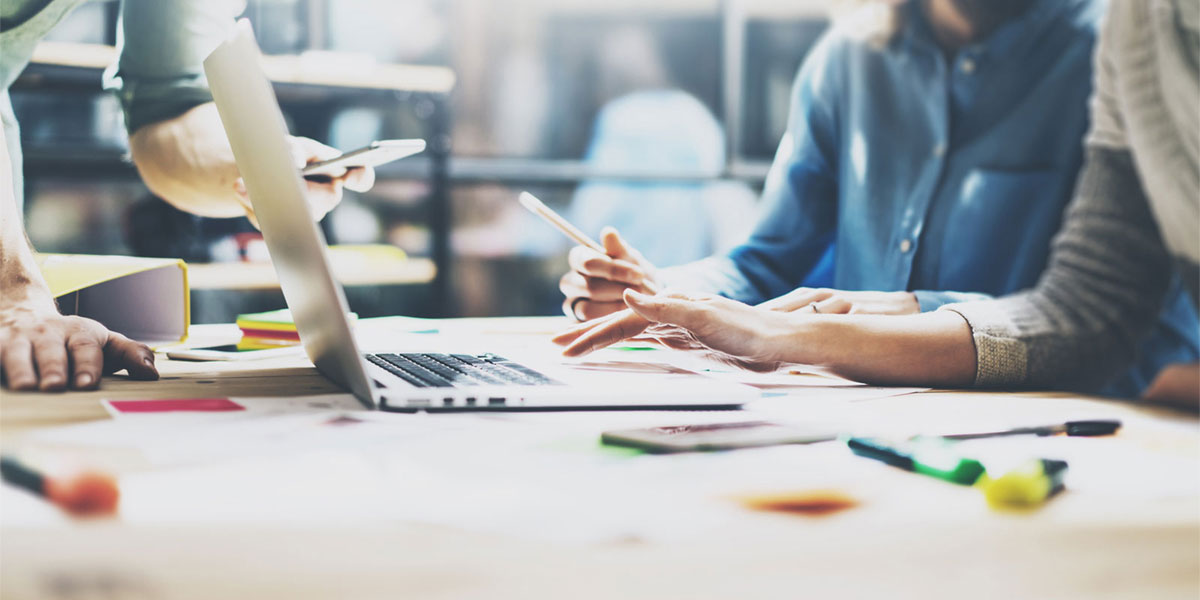 If you're looking for a career that combines left-brain analytical skills with right-brain creativity, our Advertising and Marketing area of concentration may be for you. A dynamic field in a constant state of flux, the world of advertising and marketing offers unique opportunities for those who thrive in a fast-paced world and enjoy implementing new technologies and ideas. At Anne Arundel Community College, you'll learn first-hand from dedicated professors who are not only teachers but actually leaders working in the field. You'll also get plenty of hands-on experience through our competitive internship program and service-learning initiatives. Whether you're already in the workforce and want to fast-track your career or just beginning the higher education process, we can get you the skills you need right now or help you transfer to a top four-year college or university.
---
Career Degrees
AACC offers the following Associate of Applied Science (A.A.S.) degrees. The state of Maryland refers to the A.A.S. as a career degree, because it's intended to provide you with skills to enter the workforce. In some cases, AACC has entered into transfer agreements that allow these degrees to transfer to select colleges. A list of active agreements may be found on this website. You can also learn more about transferring from AACC to continue your education.
Advertising and Marketing, Business Management, A.A.S.
You'll acquire the foundational skills necessary to launch a career in advertising, sales, or marketing. You'll build strong managerial and communications skills, while also becoming prepared for the lightning fast pace in the industry brought on by the internet and social media.
Credit Certificate
The following certificate prepares students for employment and feeds into the A.A.S. degree, if desired.
Advertising and Marketing, Business Management
You'll prepare for a 21st-century career in today's technologically advanced workplace. Enhance and upgrade your managerial and communication skills, while coming to an in-depth understanding of business, marketing, and advertising principles.
Interested in Transfer?
If you're interested in earning a four-year degree or higher in accounting, business, economics or entrepreneurship, you may wish to consider the following Associate of Science (A.S.) in Business Administration. This degree will prepare you to transfer to a four-year institution. Whichever path you choose - career or transfer - we strongly encourage you to meet with an advisor to structure your AACC studies to meet your individual education goals.
Business Administration Transfer, A.S.
You'll gain a rich background in core business skills, such as accounting, statistics and business law. You'll also complete common general education requirements such as English, math and science, so you are well prepared to transfer to a four-year college.
---
What can you do with a degree in Advertising and Marketing?
A number of exciting paths are available to you. Our graduates have gone on to rewarding careers in advertising, marketing and sales. They become sales representatives, advertising agents, marketing managers, market research analysts, marketing consultants, advertising managers and directors, and so much more. Plus, with four-year transfer agreements with dozens of colleges and universities in Maryland and beyond, an AACC degree has never been a better investment. For outlook information about specific careers, visit the Bureau of Labor Statistics Occupational Outlook Handbook.