Join AACC's School of Health Sciences' admissions office to learn how to apply online to the Registered Nursing (RN) Program for the next admission cycle, spring 2024.
Event Time

10:00 AM
Location

Online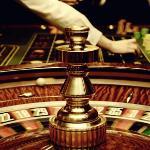 AACC's Dealer School is offering free training programs which will teach you how to deal blackjack, carnival games or poker. Begin your career today as a casino dealer!
Event Time

10:00 AM
Location

AACC at Arundel Mills
Join us for a virtual question-and-answer session for non-U.S. citizens with other types of visa or status (e.g., Permanent Resident, Asylee, J-1 visa, Undocumented, etc.) and Maryland Dream Act students.
Event Time

6:00 PM
Location

Online