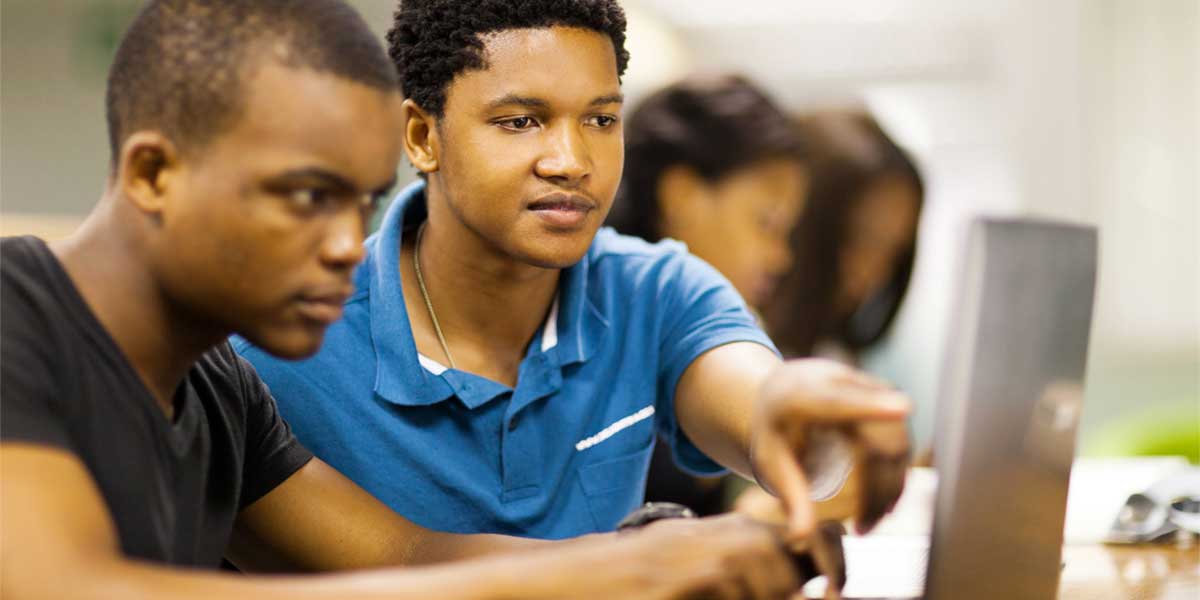 Supplemental Instruction (SI) is an internationally recognized program that strives to improve student success in targeted courses.
How does it work?
A student who has successfully completed one of the designated courses is recruited to be a peer Student Leader. These leaders attend the same class as the students they're tutoring and hold study sessions outside of that class. Attendance is voluntary, but statistics consistently show that students who attend SI sessions do better than those who do not.
---
Receiving Supplemental Instruction
Discover the secrets of doing better in your course and become a star student!
If your course offers Supplemental Instruction, it will be announced the first day of class and noted in Canvas. Student leaders may also introduce themselves.
What happens during a typical SI session?
The group reviews lecture notes, discusses questions, applies concepts, and gets tips and new study skills to help participants become more independent as learners, more confident and more successful in the course. Group activities, games, hands-on projects, test-taking exercises and memory techniques can all be part of a session. Complaining about the instructor, grousing about a test or just listening to the same material lectured again are NOT part of a session.
When and where are SI sessions held?
Spring 2022 Schedule:
BIO-101 with Julia Tvedt:
Tuesday, 11 a.m.-noon, LBRY Room 114
Wednesday, 6-7 p.m., ZOOM
Thursday, 11 a.m.-noon., LBRY Room 114
BIO-101 with Hannah Housley
Tuesday, 3-4 p.m., LBRY Room 114
Wednesday, 4-5 p.m., LBRY Room 114
Thursday, 2:30-3:30 p.m., LBRY Room 114
BIO-135 with Francesca Ducker
Monday, 3:30-4:30 p.m., LBRY Room 114
Tuesday, 2-3 p.m., LBRY Room 114
Thursday, 6:30-7:30 p.m., ZOOM
BIO-223 with Michaela Miller
Tuesday, 12:30-1:30 p.m., HLSB 216
Wednesday, 4:30-5:30 p.m., ZOOM
Thursday, 9:30-10:30 a.m., HLSB 216
BIO-233 with Michaela Miller
Monday, 4:30-5:30 p.m., ZOOM
Tuesday, 9:30-10:30 a.m., HLSB 216
Thursday, 12:30-1:30 p.m., HLSB 216
CHE-112 with Stephanie Ortiz
Monday, 5:30-6:30 p.m., CRSC 155
Tuesday, 11 a.m.-noon, CRSC 155
Thursday, 11 a.m.-noon, CRSC 155
What if there is no SI leader in my particular lecture class?
In many of the targeted courses, there are more lecture sections than there are SI sessions. You are still welcome to attend and will study the same course material.
---
Become an SI Student Leader
As a supplemental instruction student leader you will be paid to attend lectures, prepare session plans, direct sessions three times a week, meet with the targeted course faculty member, attend trainings and meetings to improve your skill and manage records.
How to Apply
Being an effective SI student leader requires maturity, self-initiative, strong subject knowledge and an ability to communicate clearly. To become a student leader, you must:
Be in good standing with the college (having no past-due payments or fines).
Have a strong interest and ability to work with peers in small group settings.
Be referred by or able to get a recommendation from a professor who teaches the target course, as well as an additional recommendation from another faculty member.
Have earned an A or B in the target course within the last three terms.
Complete the application form.
Attend an interview.
Job expectations and requirements
Training and Orientation
Attend a three-hour orientation.
Complete a six-hour training.
Participate in ongoing training sessions throughout the term.
Attend end of term wrap up/training meeting.
Class attendance
Attend the target course three times a week, take notes and model appropriate academic attitude and behavior in class.
Group study sessions
Prepare and submit lesson plans each week based on lecture content, course syllabus and student needs: develop hands-on activities, group projects, games and strategies to improve student engagement and success.
Complete assignments in advance.
Arrive on time; be fully prepared to meet and work with your group.
Lead study groups as large as 20 students three times a week.
Take attendance at each study session.
Communication and Administration
Promote study sessions to target course sections.
Maintain appropriate communication weekly with both the target instructor and the SI director.
Submit attendance records, spreadsheets, payroll and evaluations, and perform other administrative duties as required.
Attend all training meetings.
Conduct yourself in a professional manner at all times.
Do great things!