AACC's Latest
Rev. Dr. Diane Dixon-Proctor Named AACC Trustee Emeritus
The Anne Arundel Community College Board of Trustees designated former member Rev. Dr. Diane Dixon-Proctor, D.Min., as a Trustee Emeritus at their Dec. 13 meeting.
Get the full story.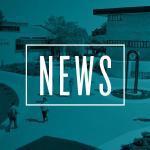 AACPS, AACC Announce Free Tuition and Fees for Students in Dual Enrollment Program
Eligible Anne Arundel County Public Schools (AACPS) students who participate in the dual enrollment Early College Access Program (ECAP) at Anne Arundel Community College (AACC) will no longer be charged tuition and fees.
Get the full story.
AACC Building Rakes in the Awards
News Release — AACC is celebrating a variety of awards given to various entities that worked on the project, from design to final construction touches.
Get the full story.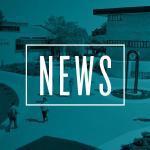 Philip E. and Carole R. Ratcliffe Foundation renews commitment to AACC students
News Release — The Ratcliffe Foundation has awarded a $900,000, three-year commitment, to support the AACCC Entrepreneurial Studies Institute
Get the full story.
Land Use, Inflation and Crime are Key Concerns for Anne Arundel County's Voters
News Release — A survey of 468 Anne Arundel County residents conducted this fall by Anne Arundel Community College Center for the Study of Local Issues identified key issues as election season arrives.
Get the full story.
Meet Liz Murdock LaFortune: University of Maryland College Park Pre-Transfer Advisor for AACC students
Murdock LaFortune works with AACC students interested in transferring to the University of Maryland. In this Q&A, she shares what she wishes students knew to improve their transfer experience.
Get the full story.