The AACC Foundation is a 501(c)(3) charitable organization committed to enhancing the mission of Anne Arundel Community College.
At Anne Arundel Community College, we are preparing students for careers that are fueling economic growth and opportunity. Our current efforts are focused on:
With your help, we can transform lives and strengthen our entire community.
---
Our Mission
The AACC Foundation expands private philanthropy and cultivates partnerships to enhance AACC's ability to support students and initiatives that strengthen our community.
---
Our Vision
As an indispensable partner to Anne Arundel Community College, the AACC Foundation ensures the college has the necessary resources and partnerships to create an engaged and inclusive society.
---
Ways to Give
At Anne Arundel Community College, we aim for a higher benchmark by:
Rethinking how we prepare students for the future
Working hand-in-hand with industry leaders to ensure we grow with our community
Reaching deeper into the community to support more students so they can fulfill their dreams
When our students succeed, the entire community benefits. But we cannot do it alone. Your gift makes the difference for our students and for our community.
Give by Credit Card
Give by credit card. You can make a one-time gift or a recurring gift through our online donation processor, PayPal, using the link available through the "Make a Donation" button above. If you would like to make a tribute or designate your gift made by credit card, follow the link and click in the box labeled: Type here to designate your gift.
Give by Check
Give by check. If you prefer to send a check, make it payable to AACC Foundation and mail it to:
AACC Foundation
101 College Parkway
Arnold, MD 21012
Donate Stock
By donating stock instead of selling it, you may be able to deduct the full market value and avoid capital gains tax. In most cases, ownership of your assets can be electronically transferred.
To donate stock contact Wendy Thomas at 410-777-1309 or wcthomas2@aacc.edu when you intend to transfer funds.
Our broker is Elizabeth Baker with Wilmington Trust at 410-545-2765.
DTC Number: 990
Institutional ID Number: 26385
Name of Account: Anne Arundel Community College Foundation Inc.
Account Number: 1041216
Give a Tribute
Giving a tribute honors a special occasion, person or the memory of a loved one by giving and inviting others to give to the AACC Foundation. Donors will receive a personalized thank you letter and the tribute will be notified of the gifts made. For information email the AACC Foundation at foundation@aacc.edu.
Make a Pledge
Making a multiyear pledge is an investment in our students for years to come. For information about making a pledge, contact Wendy Thomas at 410-777-1309 or wcthomas2@aacc.edu.
Payroll Deduction
Payroll deductions allow AACC faculty and staff to make contributions to the AACC Foundation. For information on how to sign up for a payroll deduction gift, contact Wendy Thomas at 410-777-1309 or wcthomas2@aacc.edu.
Planned Giving
Planned giving allows you to leave a legacy of support for our students and our community for years to come by including the AACC Foundation in your will or trust (bequest). For information on planned giving, contact Wendy Thomas at 410-777-1309 or wcthomas2@aacc.edu.
Sample wording for your will: "I give and bequeath (__% share of the residue of my estate) or ($__ of the residue of my estate) to the Anne Arundel Community College Foundation a non-profit, charitable corporation headquartered in Arnold, Maryland. The Anne Arundel Community College Foundation shall use the assets in a manner they determine most critical.
Become a part of Circle '61. Members of Circle '61 have made an enduring commitment to education and play a pivotal role in securing the standards of excellence and accessibility that hallmark Anne Arundel Community College as a source of hope and opportunity in our community. The legacy society, Circle '61, was named for the year the college was founded. It was established to honor the visionaries of our past and the sustainers of our future. Anyone making a life-income gift to AACC or naming us as a beneficiary in their estate plans is welcomed as a member of Circle '61.
Naming Opportunities
Naming opportunities allow you to create a legacy that will endure for years. Several opportunities exist on campus. For information on naming opportunities contact Wendy Thomas at 410-777-1309 or wcthomas2@aacc.edu.
---
Increased Scholarship Opportunities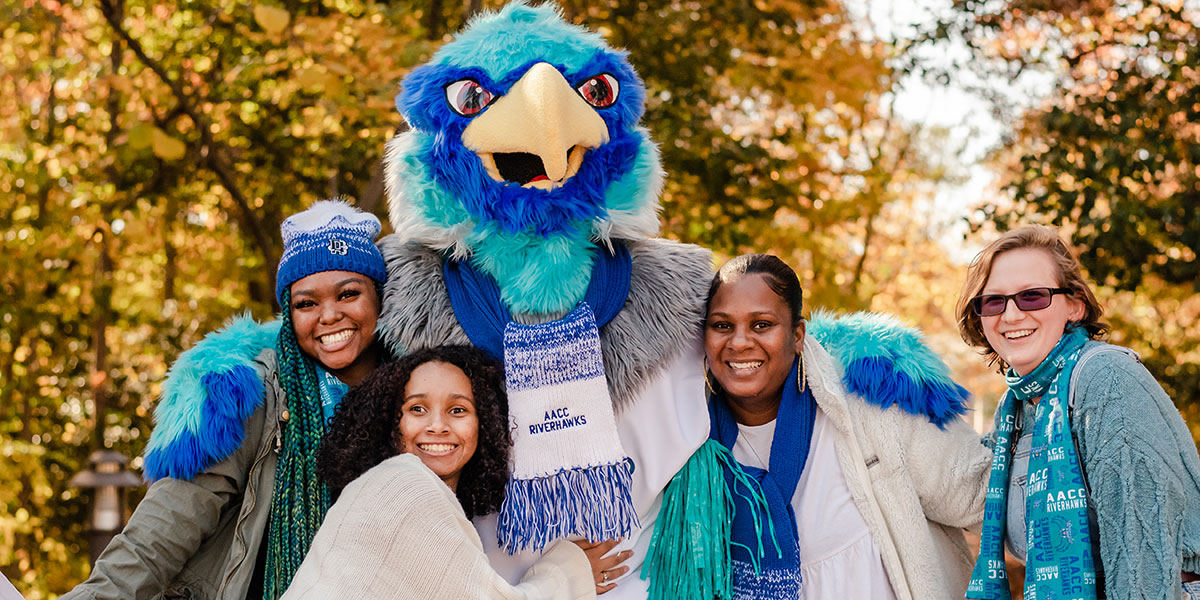 Scholarships support our students on their paths toward success. To meet the needs of our students, the AACC Foundation is working to significantly increase the number of scholarships available for students so each student can achieve their goals.
With your support, we can ensure that our college's life-changing opportunities are available to everyone.
Establishing a Scholarship
Annual Scholarships are funded by the donor on a year-by-year basis. Establishing an annual scholarship will allow your gift to go to work immediately, helping AACC students achieve their academic dreams.
Annual scholarships can be established with a minimum gift(s) of $5,000 or more.
Working together, the AACC Foundation will help identify the scholarship profile including the criteria for award and any particular area of interest you wish to support.
Endowed Scholarships are designed to be permanent, self-sustaining funds that will support students well into the future. When you create an endowed scholarship, you are creating a permanent legacy at AACC.
Permanently endowed scholarships can be established with a minimum gift of $25,000. The principal is invested and a portion of the interest income funds the award annually once the fund reaches maturity.
The AACC Foundation will help establish the scholarship profile including the criteria for award.
For information about scholarships contact Holly Cole at 410-777-2110 or hacole1@aacc.edu.
---
Future Nursing Professionals Scholarship
Clauson Center Trades Education Scholarship
Emerging Healthcare Professionals Scholarship
Scholarship for Associate Degree Completion
Pathways to Credit Studies Scholarship
Access to Noncredit Studies Scholarship
---
Powerful Workforce Programs
It is getting harder to fill the community's 4,000 trades positions that are posted each year. At the same time, members of our community are looking to rebuild and retool for the jobs of tomorrow. The Clauson Center for Innovation and Skilled Trades is preparing students for a changing job market.
Thanks to your help, we have constructed the Clauson Center to fill the labor gap and provide opportunities to our neighbors. This approximately 11,300-square-foot facility on the Arnold campus includes:
Hands-on learning in state-of-the-art labs
Fast-track training that targets key skill shortages in plumbing, electric, welding, framing and finish carpentry, and other trades
Real-world apprenticeships and coaching to successfully transition our students into jobs with local employers
Where we focus — and how we get there — is based on a true partnership with business leaders, trade associations and the community. Please consider supporting students enrolled in the Clauson Center.
---
Enhanced Services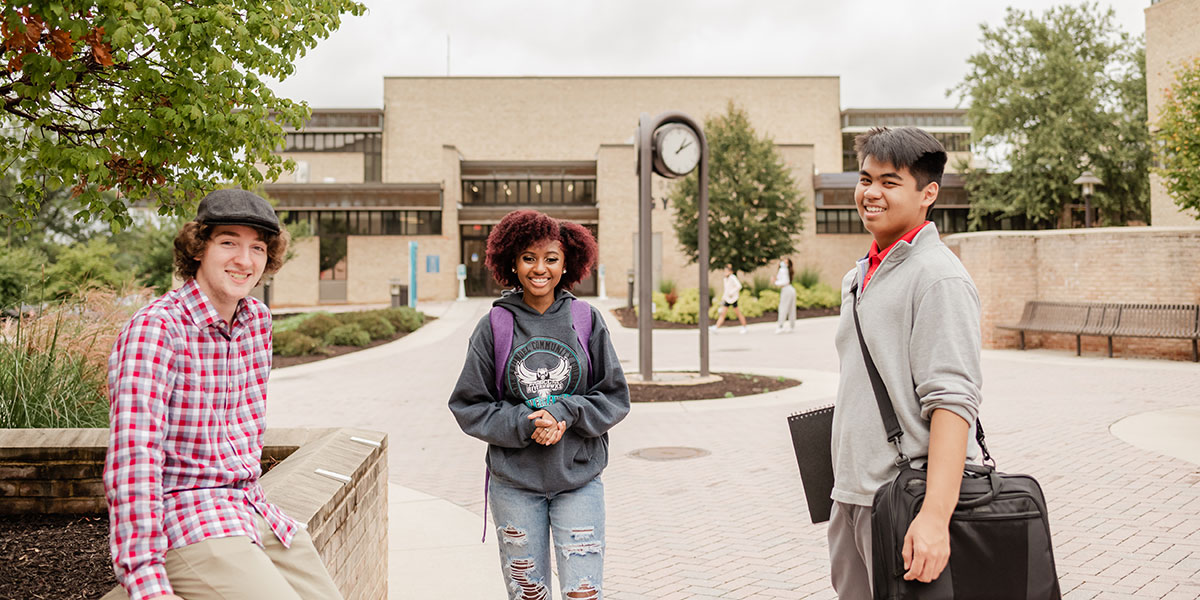 The deepest learning happens when students have the resources needed to be successful and have a sense of belonging. AACC's commitment to students goes beyond the classroom to ensure that students in need of financial assistance can pay for food, medical bills, transportation and other necessary expenses.
HelpLink
For many of our students, a financial crisis can mean the end of their college career. HelpLink supports students in financial need so that they can keep working toward their education while getting back on their feet.
---
AACC Foundation Board of Directors
Officers
Frank Campbell, Esq. President
Dan Mathias Vice President
Eric Keitz, CPA Treasurer
Rev. Diane Dixon-Proctor Secretary
Cullen Murray Immediate Past President
Board Directors
| | |
| --- | --- |
| Shawn Ashworth, Ed.D. | Kevin Lusby |
| Amber Bartlett | Julie Mussog, CPA |
| Nadine Chien, Ph.D., Esq. | David Orso |
| Michael Crim | Louben Repke |
| Conor Curran | Marcianna Rodriguez, Ph.D. |
| Ethan Dietrich | John Rosso |
| Cara duCellier | Daniel T. Russell, CPA |
| Richard Faircloth, Ph.D. | Jay Strickland |
| Mark Hartzell | Lawrence W. Ulvila Jr. |
| David Leach | Howard Weinstein, Esq. |
| Mark Libby | Laura Westervelt |

Vollie Melson Executive Director of Institutional Advancement and the AACC Foundation
Dr. Dawn Lindsay President, AACC
Henry N. Libby, Esq. Director Emeritus
Jay Winer Director Emeritus
Harold V. Nutt Director Emeritus (Deceased)