COVID-19 INFORMATION
Learn more about our plans, services, in-person hours and other resources.
How about an experience that takes you on a journey of transformation – one where your dreams are nurtured, your goals are met and your road to the future is bright?
At Anne Arundel Community College (AACC), we believe you have the chance to redefine yourself at any age and at any point in your life. That's why there's something for everyone here!
When it comes to academics, our programs are innovative and award-winning. In fact, AACC has won numerous national, regional and state awards that put us on par with, or above, many four-year colleges. Our associate degrees and credit certificates prepare students for transfer to a four-year institution or to move into an immediate career.
Looking for a new or expanded career? If you're seeking career training, working to boost basic skills or pursuing new areas of interest, AACC offers noncredit professional training to meet your needs.
Last, but certainly not least, AACC provides extensive lifelong learning opportunities for all ages. From fitness to local history to the coolest kid summer camps, we have courses that will expand your mind and fuel your soul.
---
AACC News and Stories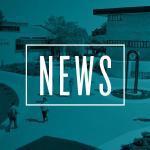 Crosby Marketing Launches $100,000 Scholarship Program for Underrepresented Students with Anne Arundel Community College
News Release — To create greater opportunities for underrepresented students from diverse backgrounds to pursue degrees and future careers in the advertising and public relations field, Crosby Marketing Communications has created a new, $100,000 scholarship program for students of Anne Arundel Community College (AACC), one of the nation's premier community colleges.
Get the full story.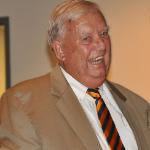 AACC Remembers Legacy of Board of Trustees Member Jerome W. Klasmeier
Anne Arundel Community College is deeply saddened by the loss of long-time Board of Trustees member Jerome W. Klasmeier. A tireless champion of the college and the community, Trustee Klasmeier served at AACC beginning in 2002.
Get the full story.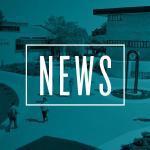 AACC Celebrates 60th Anniversary Commencement
After two years of celebrating commencement with a car parade, Anne Arundel Community College graduates instead walked the stage indoors Thursday, May 26.
Get the full story.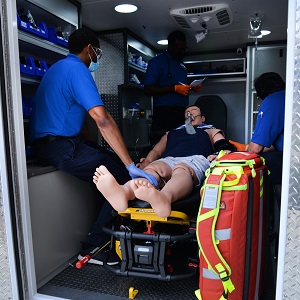 AACC Paramedic Students 'Rise to the Challenge'
News Release — The 20 recent graduates of AACC's paramedic program overcame difficulties to reach their goals.
Get the full story.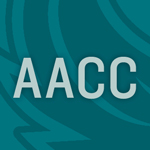 Three College Business Programs to Start Next Month in Glen Burnie
It is an employees' market, which means you don't need the experience you once did to be hired for in-demand business careers with big prospects for growth. And with AACC, there are numerous degrees and certificates offering a fast, clear path to a new career that uses your natural talent with newly gained skills.
Get the full story.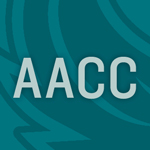 Five Health Careers to Get You in Scrubs ASAP
Demand for health care jobs is skyrocketing. Come to AACC, complete a brief program supported by a network of faculty and staff dedicated to your success, graduate and start earning immediately!
Get the full story.