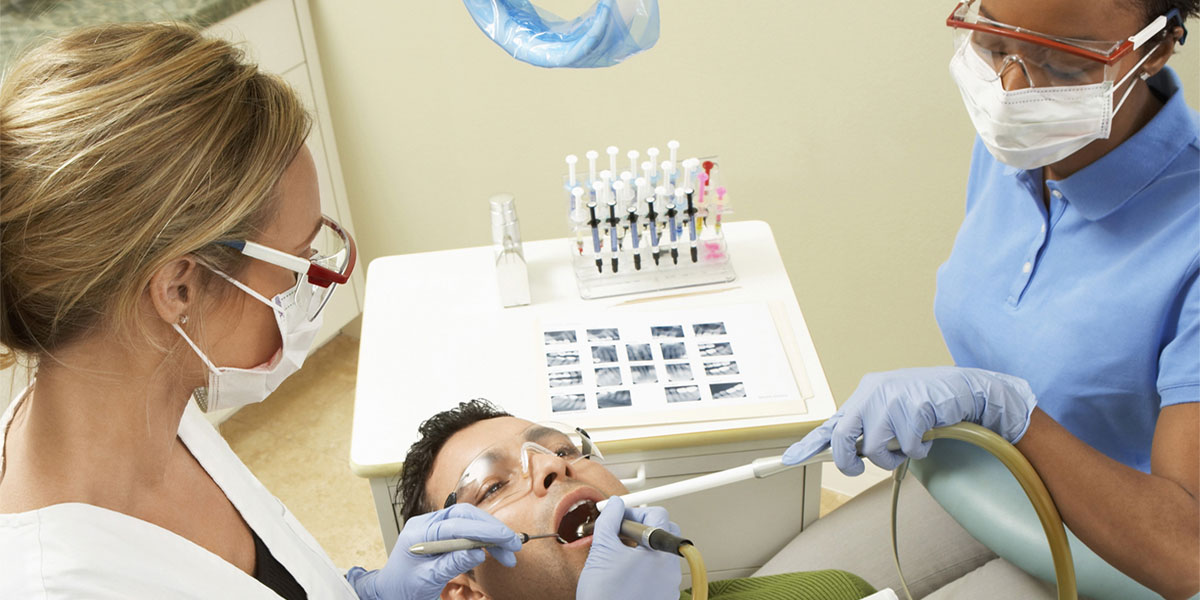 AACC can help you prepare for a fulfilling career as an entry-level dental assistant. We offer classes at various times to suit your busy schedule. Our program includes:
118 hours of instruction in dental assisting and radiology
30 hours of instruction in workforce success skills, such as résumé writing and mock interviewing
Access to an open lab to practice hands-on skills critical to the success of any dental assistant
Preparation for the Dental Assisting National Board (DANB) Radiology and Health and Safety (RHS) exam
Services of success coaches to help with studying, time management and workforce success skills
Certificate of Completion from AACC
Job placement assistance
---
What courses will I take?
The Dental Assisting and Radiology program is offered as a package of three courses, providing you with the skills to get and keep a job as a dental assistant. Registration in all classes is required.
OPA-371 Dental Assisting and Radiology: Lab
OPA-370 Dental Assisting and Radiology: Lecture
OPA-354 Workforce Success Skills
---
What will it cost?
The total program cost for Anne Arundel County residents is $2,235, which includes instruction and lab supplies.
---
What are the requirements?
Must be 18 or older
High school or GED® diploma
Students must attend an information session.
---