Fitting college into your busy life is easier than you might think.
In today's competitive job market, it's also more important than you might think. Join one of the nation's leading community college e-learning providers and choose from an array of credit and non-credit distance education courses to complete a degree, certificate, letter of recognition or update your workplace skills. If you prefer, select from a variety of noncredit distance education courses as well. With AACC's Virtual Campus, and the support of a top-notch technical team and highly-credentialed faculty, you can tackle distance education with confidence.
---
Is Online Learning Right for Me?
If you're a self-driven learner with basic computer knowledge, online learning could be perfect for you. Students often love the convenience and flexibility of online learning, and the savings in transportation and childcare can make online learning more cost effective. However, the online format is not ideal for every learner. Take our Online Assessment to discover whether online learning might be right for you.
---
Online Offerings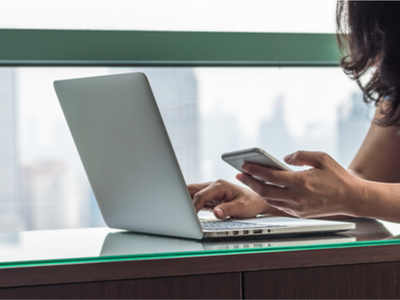 Online programs and courses are available at AACC for both credit and noncredit students, from entire degree programs to individual classes. Depending on your program, you can also choose from several course formats, from fully online courses to a variety of hybrid, web-enhanced and interactive courses that combine online with face-to-face instruction. Use the links below to browse and find more information about specific online offerings.
---
Apply and Register for Online Courses
At Anne Arundel Community College, online students follow the same application and registration process as face-to-face students. The important thing to determine before registering is whether your program or course makes you a credit student or a noncredit student. Credit students must apply for admission before registering, while noncredit students may simply choose their offering, register and pay. If you're unsure whether your program makes you a credit or a noncredit student, visit our Credit vs. Noncredit page or call 410-777-2677 to speak to an admissions counselor.
---
State Authorization
State and federal regulations require legal authorization for post-secondary institutions to offer distance education programs and courses to students who live outside the institution's home state while taking classes. This may also include internships and clinical placements. If you reside outside of the state of Maryland, please review AACC's State Authorizations.