Mary M. Bachkosky, J.D.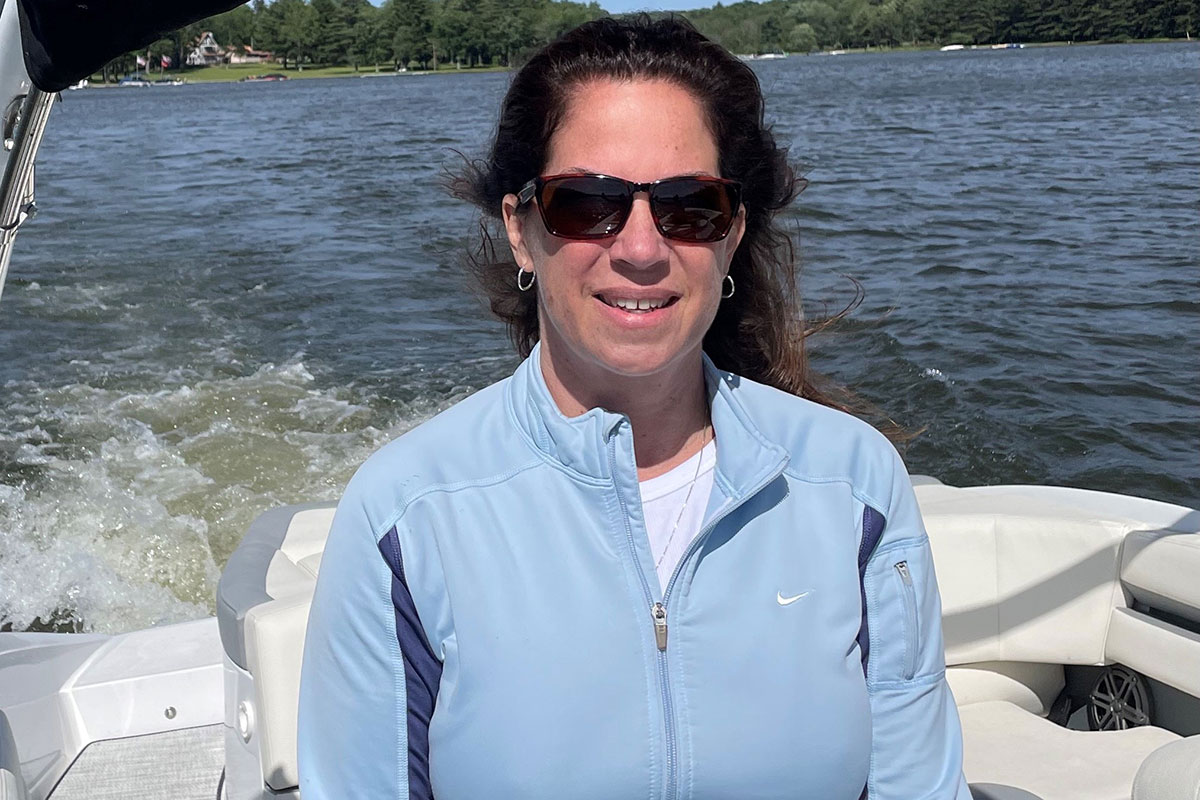 Associate Professor
Legal Studies Institute
School of Business and Law
410-777-1391
mmbachkosky@aacc.edu
Education
Doctor of Jurisprudence
Washington College of Law
American University
Bachelor of Arts
Economics
University of Maryland
Engagement Coaching Certificate
Anne Arundel Community College
40-Hour Mediation Certificate
Anne Arundel Community College
Interests
Boating, water skiing and tubing with her family
Paddle boarding
Reading historical fiction
Yoga
Attending live musical theater
Following the Supreme Court and incorporating their cases into coursework
A Little More
If you take a class with Mary Bachkosky, you'll probably develop a love-hate relationship with her weekly worksheet assignments. You'll read a textbook chapter and then answer a series of questions related to the reading before that chapter is discussed in class.
"It's my way of providing (students) with exposure to the course vocabulary early on, so when they attend class they can do so with confidence. They can ask and answer questions with more comfort," she explained. "Students new to me hate the worksheets, but by the end of each semester, all of my students tell me to keep them, it's funny!"
Before coming to AACC, Bachkosky worked in the environmental regulatory field for several years, touring oil fields and providing guidance on state and federal environmental regulations. Then she started a family and her own law practice. For three decades she provided guidance on estate planning and business associations as an attorney in Maryland.
Inspired by her parents who were both teachers (her dad taught while earning his doctorate, her mom was a grade school music teacher), Bachkosky began teaching at AACC part time in 2007. She joined the college full time in 2017.
"I love seeing students flourish as they navigate the waters of college," she said of her love of teaching at AACC. "In Legal Studies, our students bring to us such rich and diverse experiences. Through our course material we encourage students to share their life experiences with each other. This creates an incredibly deep understanding of others, allowing our students to serve as legal professionals with excellence and compassion."
In her free time, Bachkosky enjoys a variety of hobbies and interests. She loves attending live musical theater performances ("Evita" And "Hamilton" are favorites because of their musical scores and historical depictions of strong women), reading historical fiction and practicing yoga. She also loves spending time on the water with family.
"Watching the sunset on the water with the mountains in the background is a way in which I truly recharge my battery. Further, I enjoy paddle boarding, especially in the morning. That's when I get to see blue herons fly across the coves and fish swimming below me. It's so peaceful and beautiful."