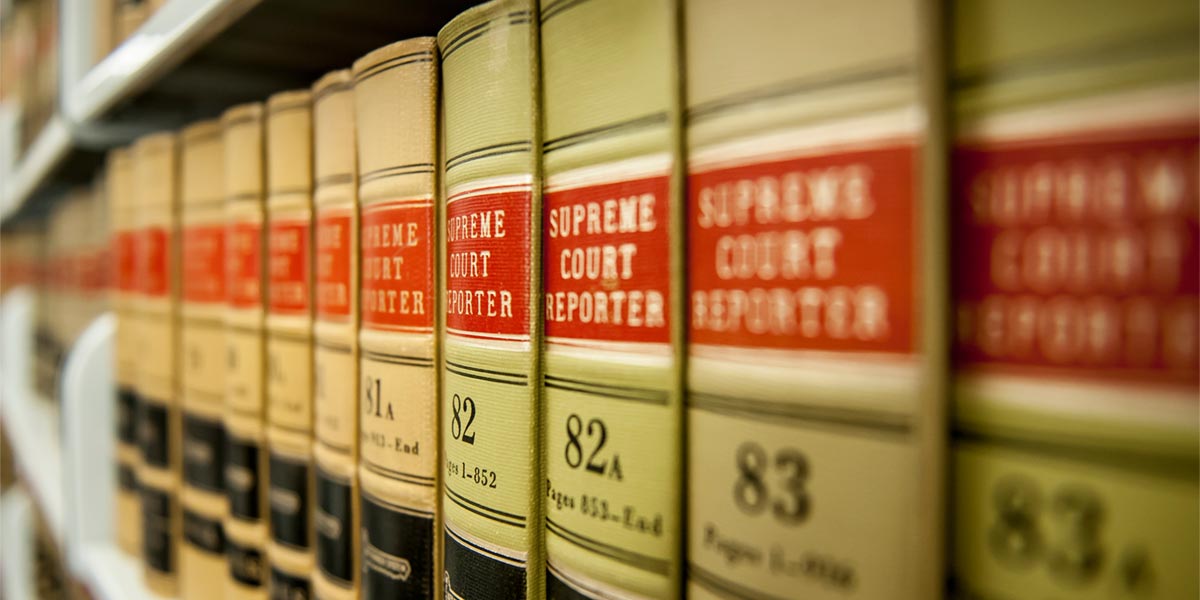 Are you interested in working side-by-side with attorneys as a paralegal in a law firm, corporation or court setting? Do you dream of becoming an attorney?
If you want to become a paralegal, AACC's Legal Studies Institute offers degree and certificate programs in Paralegal Studies that are approved by the American Bar Association. We are one of only four Maryland colleges to have earned that coveted designation – a designation that can help you land your ideal job.
If you want to be an attorney, the Legal Studies Institute has a pathway for you to achieve that goal. By taking our Law and Jurisprudence Pre-Law degree program, you can transfer to a four-year college or university and then go on to law school.
Our courses are taught by experienced and distinguished legal professionals including attorneys, judges, paralegals and mediators. We provide programming that fits into your busy life by offering classes in traditional, online and hybrid formats at various times and locations. If you enroll as a full-time student in our accelerated Paralegal Studies certificate program, you can graduate in just two terms!
Outside the classroom, your learning experience is enhanced through extracurricular events and activities offered by the Legal Studies Institute. Students take part in the Paralegal Forum, Forum on the Judiciary, mock trials, speaker series and the Legal Studies Student Club. The institute also offers a comprehensive internship program providing real-life legal work experience that can lead to full-time employment. As a Legal Studies student, you have access to an on-site law library, in-depth training on the Maryland Electronic Filing System and an array of legal software including CLIO, WestlawNext and LexisAdvance. All of these resources will add to your knowledge and marketability in the ever-growing legal job market.
If you are a professional already working as a paralegal, attorney or mediator, the institute can provide noncredit continuing legal education programming to enhance your job skills and knowledge. Contact us today to learn more!
Note: Paralegals may not provide legal services to the public except as permitted by law.
---
Majors & Offerings
The Legal Studies Institute is proud to offer associate degrees and credit certificates in:
The institute also provides continuing legal education seminars for practicing attorneys, mediators, paralegals and other legal professionals who want to enhance their legal and mediation skills or learn more about a particular legal or mediation topic.
---
Faculty and Staff
Director
Full-time Faculty
Instructional Specialist
Staff
---
Scholarships
The following scholarships are available for students in the Legal Studies Institute. For information visit the AACC Scholarships page.
Edwin J. Lasner Paralegal Scholarship
Established in honor of Edwin J. Lasner, this scholarship provides assistance to eligible students who are actively pursuing studies in the Paralegal Studies program.
Lynne Wood Memorial Scholarship
This scholarship was established in memory of Lynne Wood, who was an assistant professor and founder of the Paralegal Studies program at AACC. She was also a special inspiration to those students who learned to have confidence in themselves as she helped them transform their lives through education.
Monna Gayle Clark Memorial Scholarship
Monna Gayle Clark, J.D. was a full, tenured professor of law at AACC for 40 years. She was a master teacher of legal ethics and was interested in the subject of ethics in general. She worked with AACC students who were involved with the Ethics Bowl, and she coached many AACC Ethics Bowl teams.
Sen. John A. Cade Memorial Legislative Scholarship
Established in memory of Sen. John A. Cade, this scholarship provides assistance to students who have interest in pursuing studies related to legislation.
---
Resources for Students
Law Library
AACC's Paralegal Studies students are fortunate to have, on site in Arnold, two areas in which to do legal research: The Lynn Wood Law Library in the Careers Center and the college's main library, Truxal Library. The Lynn Wood Law Library resources include the Maryland Reporter, Maryland Appellate Reports, Maryland Annotated Code, Maryland Digest, Maryland Law Encyclopedia and Maryland Rules. The Job Board and Legal Studies Club bulletin board are housed here.
Legal Studies Club
Join other students in taking field trips to places such as the Anne Arundel Detention Center and Maryland Supreme Court. Members also network with professionals, participate in department-sponsored events and enjoy regular off-campus happy hours and dinners. For information contact Professor Peter Wirig, J.D., or visit The Nest.
Internships
Students with 14 credits under their belt who meet the prerequisites can get started in the legal field with paid and unpaid internships arranged by the Legal Studies Institute. Strengthen your internship experience by enrolling in "Paralegal Internship" (LGS-275) and don't be surprised if your internship with a private law firm, the State's Attorney's Office for Anne Arundel County, Maryland's Office of the Public Defender, the Circuit Court for Anne Arundel County or other legal service providers or agencies leads to a salaried position. For information contact the Legal Studies office at 410-777-7323.
Virtual Tutoring
Struggling with a legal topic or need help with your legal writing and analysis? Take advantage of the Legal Studies Institute's online tutoring, available during flexible times. Tutoring is provided by attorneys and instructors and can be arranged by emailing Priscilla Sims at pbsims@aacc.edu.
Following your tutoring session, please be sure to fill out our confidential tutoring evaluation form. Once you've filled out the form, you can email it directly to Sims at pbsims@aacc.edu.
Access to Legal Software
Increase your marketability by learning billing and case management software in addition to the Microsoft Office Suite. Become proficient with CLIO, WestlawNext and LexisAdvance, and the Maryland Electronic Filing System (MDEC).
---
Events
Paralegal Forum
Gain insight into what it's like to be a working paralegal, or grab some tips on how to get hired from former students. Network with legal professionals beforehand, and maybe even leave a résumé or two behind.
Speaker Lecture Series
Hear from a variety of distinguished legal professionals such as the members of the Court of Appeals, Department of Justice, the Baltimore Police Commissioner, domestic violence advocates and practicing attorneys on topics like the Deferred Action for Childhood Arrivals (DCAC), criminal and social justice in law enforcement, and domestic violence, to name just a few.
Forum on the Judiciary
Where else can you learn about a single topic from judges from each level of the Maryland Judiciary, a federal judge and a magistrate all in one evening? Join a packed house of legal professionals, students and community members each spring for this event.
Mock Trial
Students from the day and evening sections of Civil Procedure (LGS-170) prepare a lawsuit throughout the term and hold a mock trial with a sitting judge in the Circuit Court for Anne Arundel County. What a great way to experience being in court and practicing what you've learned all term.
Legal Self-Help Clinic
Wednesdays and Thursdays
5-7 p.m.
Glen Burnie Town Center
101 Crain Highway N.
Glen Burnie, MD 21061
Get free legal advice on topics including family law, landlord/tenant disputes, business, general civil, employment, and estates and trusts. Walk-ins are welcome and virtual appointments are coming soon. Email selfhelplegalclinic@aacc.edu with questions.