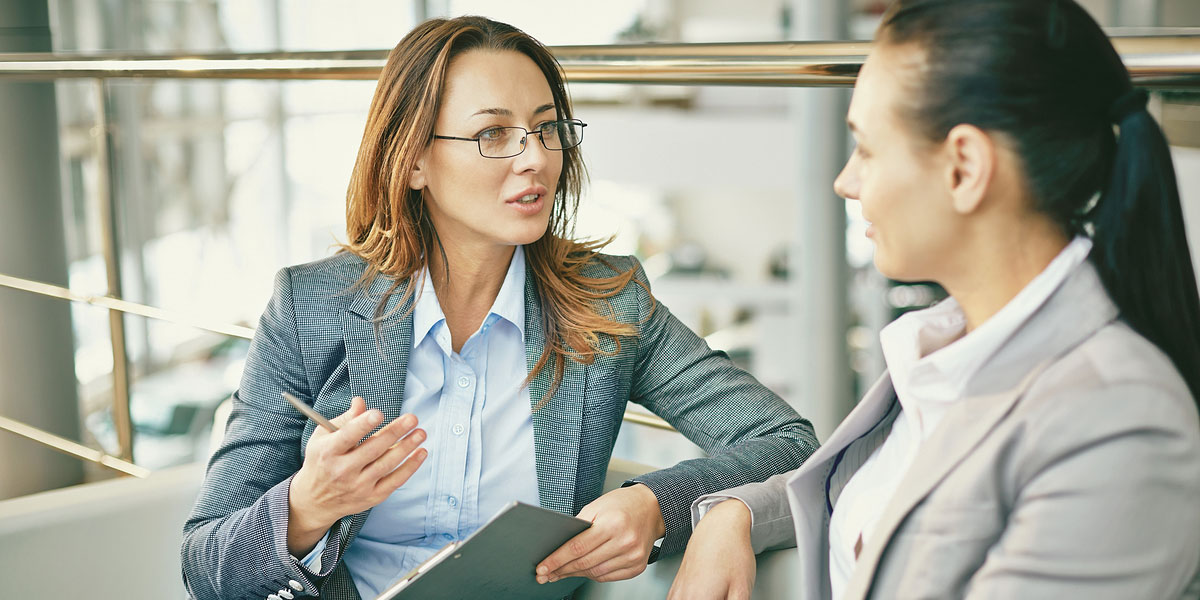 Join us and immerse yourself in the aspects of today's rapidly changing and technologically challenging business environment.
The Business Management department provides educational programs for future business leaders, managers and those seeking entry-level employment in a variety of business fields. Our core commitment is to imbue creativity and innovation, connecting the classroom with real-world business applications. The department leverages relationships with the local business community to create internships and activities such as the Business Expo, Global Giving Market and Diamond Challenge.
Our department offers degrees and certificates in areas as diverse as marketing, human resources and small business management. The department also houses the Transportation, Logistics and Cargo Security program, which was developed to respond to the local and regional job opportunities at the airport, seaport, warehouses/distribution centers and other logistics companies.
The Business Management department curriculum provides the comprehensive skills necessary for a successful business career. It also will provide you with a solid foundation for continuing your academic career if you plan to earn a bachelor's degree in the future.
---
Majors & Offerings
Whether you're a business owner, middle management employee, working adult learner or a traditional-age student, the Business Management department is prepared to meet your needs to advance your knowledge about and skills in today's business environment.
Learn more about our majors:
---
Faculty and Staff
Academic Chair
Shad B. Ewart, academic chair and assistant professor
410-777-2289
sbewart@aacc.edu
CRSC 335
Faculty
Instructional Specialist
Office Staff
Heather Harrington, interim office manager
410-777-1324
hcharrngton@aacc.edu
CRSC 322/CRSC 345
---
Resources for Students
Service-Learning
Community organizations come to AACC to partner with classes and students for help in accomplishing their mission. Students take what they've learned in class and apply it to these real-world situations. For example, Books for International Goodwill accepts book donations and sends them to countries lacking access to textbooks. Students organized an AACC drive to collect, package and transport the books, which were collected from the Arnold, Glen Burnie and Arundel Mills locations. This gave the students an opportunity to practice planning, organization and logistical skills as they collected over 5,000 books. A win-win situation.
Internships
Students can elect to complete an internship with one of the hundreds of local companies in the AACC internship database. Employers look favorably on potential employees who have experience in the field and those potential employees whose experience exceeds what can be learned in the classroom.
Business Resource Center
Our Business Resource Center is fully equipped with a business library, private and group workspaces, a conference room, Wi-Fi access, and computers with internet access and the software applications helpful to those starting new ventures.
Business Expo
AACC students have the opportunity to compete for award money! Just set up display tables showcasing original ideas and pitch them to judges from the local business community who use "Riverhawk Dollars" to invest. The ideas receiving the most Riverhawk "money" win.
Lunch of Champions
Students prepare résumés and cover letters in their "Business Communications" (BPA-162) and "Marketing Principles" (BPA-125) classes. Judges conduct mock interviews, score the letters/résumés and select finalists. The finalists have lunch with the judges in a business setting where proper etiquette is explored.
Diamond Challenge
A competition at AACC for high schoolers! Students pitch their new venture business concept to a panel of judges. The winning teams go on to the next round of the competition.
Scholarships
Business students can apply for the following institutional scholarships through MyAACC:
Annapolis and Anne Arundel County Chamber of Commerce Scholarship
Gwen V. Atwell Memorial Scholarship
The Belle Grove Corp. Endowed Scholarship
Ray Huff Jr. Memorial Scholarship
Marley Station Business Scholarship
Rocci S. Mastroberti Memorial Scholarship
William and Doris Neall Endowed Scholarship
Kyle McKinley Pollero Scholarship
Walter Sexton Scholarship