Sara Allen Prigodich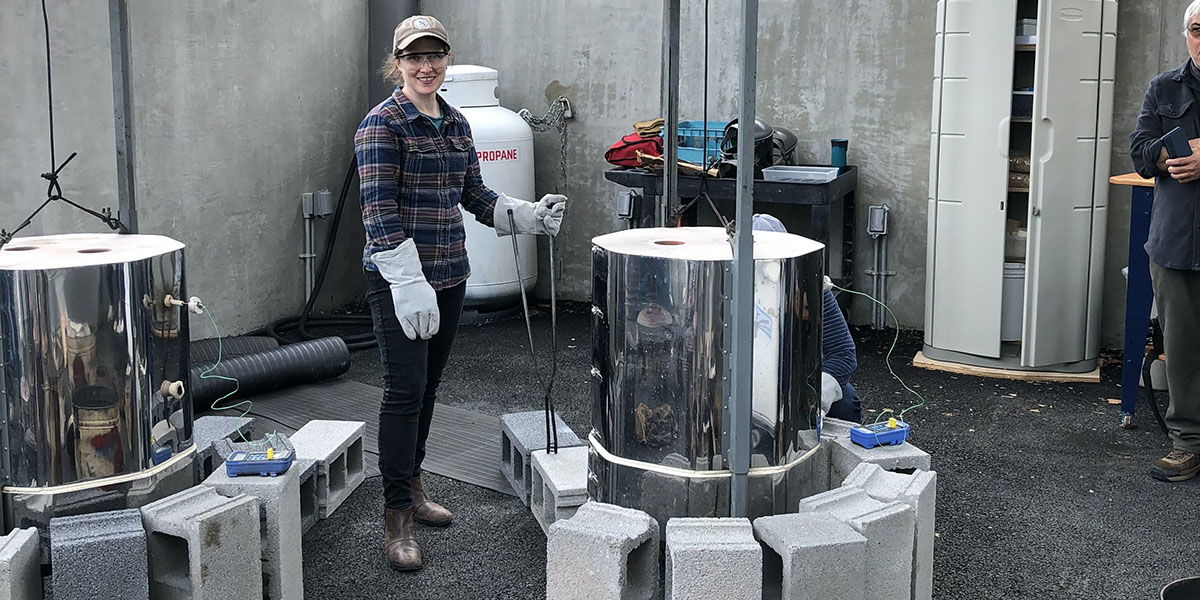 Associate Professor, Coordinator of Ceramics
Visual Arts and Humanities
School of Liberal Arts
410-777-7495
saprigodich@aacc.edu
Education
Master of Fine Arts
Ceramics
University of Massachusetts Dartmouth
Bachelor of Fine Arts
Ceramics
Hartford Art School at the University of Hartford
Interests
Working in her studio
Drawing
Hiking
Camping
A Little More
For many of Sara Allen Prigodich's students, ceramics is a brand-new experience and an opportunity to work with their hands. In her classroom, students work with clay in a variety of ways, which might include handbuilding, wheel throwing, sculptural work, functional work, glaze mixing or even firing clay in an outdoor raku kiln (pictured above).
"My favorite part of working at AACC is teaching students from all walks of life," she said. "Making art and working with clay is akin to communicating with a universal language. While each student may have different goals and interests, when we all work with the same material, we're able to come together, learn about each other and build a creative community."
Prigodich, who came to AACC in 2019, is also the faculty advisor for the Keramos Society, which is the ceramics club on campus. Every year the club holds an annual holiday sale fundraiser and hosts two visiting artist workshops.
In addition to teaching, Prigodich is a mixed media and ceramic artist whose sculptural works reflect on the perceived structures of memory, questioning the shifts in perspectives through which we view past events of our lives. Her work has been featured in exhibitions internationally, including cities such as New York, Boston, Philadelphia, Baltimore and Chicago. Her writing and sculptures have been highlighted in four international publications, most recently in the curated publication "Céramique: 90 Contemporary Artists" from Paris, France.