The Visual Arts department offers a selection of courses ranging from the traditional fine arts to digital design and time-based media. If you plan to transfer, move into the workforce and/or continue your educational journey, this is the place for you. Our innovative curriculum emphasizes both the technical and conceptual aspects of visual art and design. We offer a diverse range of programs and our newest course additions include Animation and Lithography – a perfect analogy to the breadth of our programming. All students and skill levels are welcome to participate in the visual arts programs available at AACC.
As a Visual Arts student, you can participate in professional internships, study abroad programs, community art exhibits and public lectures by visiting professionals. Our curriculum provides a broad appreciation of the visual arts across varying fields of study, artistic styles and media. You will be encouraged to develop critical thinking skills, incorporate new technology into their work, and explore new and evolving fields. We offer departmental scholarships to students, as well as individual advising in their core area of interest.
---
Majors
The Visual Arts and Humanities department offers degrees and certificates in the following majors.
---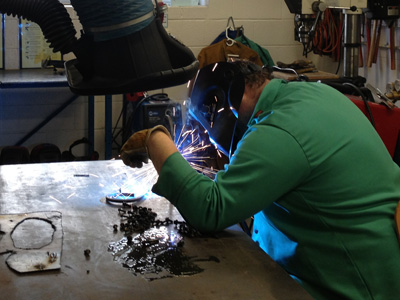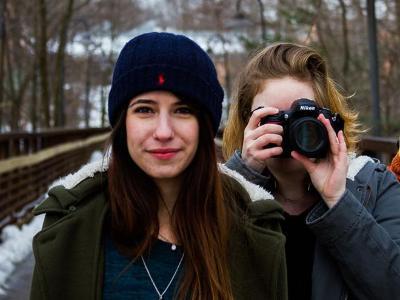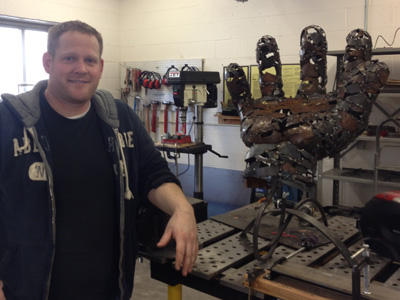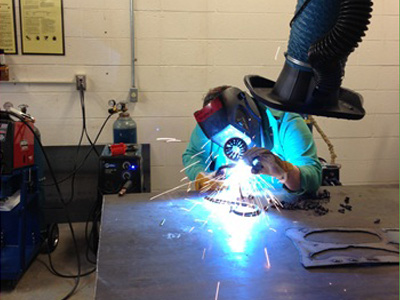 Faculty and Staff
Academic Chair
Full-Time Faculty
Office Staff
Visual Arts Program Navigator
---
Resources for Students
Studios, Labs and Equipment
AACC's Visual Arts facilities are extensive and designed to encourage and fully support your creative interests and endeavors. The Cade Center for Fine Arts boasts multiple computer labs, studios, photography lab, darkroom and a wireless internet connection. Ceramics and sculpture are housed in the Careers Center and Plant Building respectively, on the east side of campus.
In addition, students are welcome to use the five graphic design PCs in the Technology Learning Center in the Andrew Truxal Library Room 10. These PCs have the same software as the PCs in all CADE labs.
Lab Software and Hardware
You can view a list of software and hardware available for use in the above labs as well as the Technology Learning Center in Truxal Library Room 101.
Sculpture Studios
The sculpture studios are located in the plant building on the Arnold campus. The 5,495-square-foot space accommodates studios for steel/metal welding fabrication, woodworking equipment, stone carving, blacksmithing equipment, flexible mold/casting area and clay works, including modeling the human form through live modeling sessions.
These studios are available for students in the sculpture program, which includes these courses:
3-D Design, or Introduction to Sculpture (Art 102).
Sculpture1 (Art 135).
Sculpture 2 (Art 235).
We also offer a special topic course, Art Metal Fabrication (ART 298), which allows students to concentrate on specific metal art application techniques and concepts. In addition to the studios and fabrication equipment, the facilities are equipped with well-ventilated electric kilns and a clay mixer. The lecture rooms provide the instructors and students Internet access and projection media equipment to facilitate interactive lectures. The outdoor area is used for metal casting workshops sponsored by the Sculpture Club and the sculpture program.
Ceramics Studio
AACC houses 20 Robert Brent electric wheels, two large Robert Brent slab rollers, and two Scott Creek extruders, along with a host of other hand tools for students enrolled in ceramics classes. We mix our own white stoneware, brown stoneware and red earthenware clays, as well as our 18 studio glazes. We fire at cone 04 and cone 6 oxidation and reduction. We are well equipped with nine electric kilns, one gas kiln and three Raku kilns. Our nonlending library has nearly 100 books and over 30 years of ceramics magazines for review and inspiration.
Three levels of ceramics classes are offered in our recently renovated 4,000-square-foot studio. Our curriculum spans many interests exploring forming techniques using the potter's wheel and hand building methods. Students work with a variety of surface decorating techniques with slips and glazes.
Visual Arts Student Organizations
Learn more about student organizations in The Nest.
Art Association
Promotes interaction among art students; provides professional networking opportunities, field trips; prepare and present art exhibitions.
Club advisor: Matt Klos
Ceramics - Keramos Society
Provides opportunities for students to advance their knowledge and techniques relating to clay and ceramics; showcase and share talents of visiting and local artists; display student works. Annual ceramics sale and show.
Club advisor: Sara Prigodich
ESports Club
ESports Club is dedicated to the field of competitive gaming. We cover competitive games and gameplay with a focus on building an on-campus community for competitive play and learning competitive-tier gameplay skills. If you want to take your gaming to the next level, this is the club for you! We offer opportunities to meet and practice with/against other players of your games of choice, as well as tournaments, learning opportunities, and more. We welcome players of all skill levels looking to learn/improve their skills!
Club advisor: Drew Snyder
Game Development Club
The AACC Game Development Club is a group of Game Development students and alumni who are interested in the Software tools and design aspects of Game Development. We meet weekly to show off what we have recently learned and/or worked on, to collaborate, and to help each other achieve success in our works. We also hold special events to create mechanics, and game jams to quickly create game prototypes.
Club advisor: Drew Snyder
Graphic Design Club
Provides graphic design and visual arts students opportunities for participating in continuing education events, speakers, seminars and other activities to enhance student knowledge of the graphic design field. Also provides employment outreach through partnerships with graphic design firms and job fairs.
Club advisor: Erik Dunham
Photography Club
Provides opportunities for students to attend lectures, seminars and workshops related to photography and the visual arts fields. Students may attend field trips to local agencies and job training events as well as providing peer support to fellow photography students.
Club advisor: Matthew Moore
Sculpture Club
The AACC Sculpture Club, in conjunction with the Student Government Association, is dedicated to promoting and supporting the learning environment by taking initiatives in organizing activities such as visiting artist workshops, field trips, cultural events, fundraising and exhibitions.
Club advisor: Jin Lee