Building a Foundation
How do you persist through life's challenges?
Many students face challenges outside of the classroom — family, finances, transportation — but some have the additional overlay of being a first generation college student or coming from an at risk population. Who do these students go to for help? What strengths help define success?
In this episode, host Dan Baum talks to Marshall Campbell and Leon Thomas about their experiences and the importance of connection.
Read Transcript.
Listen with scrolling captions.


---
Our Guests
Marshall Campbell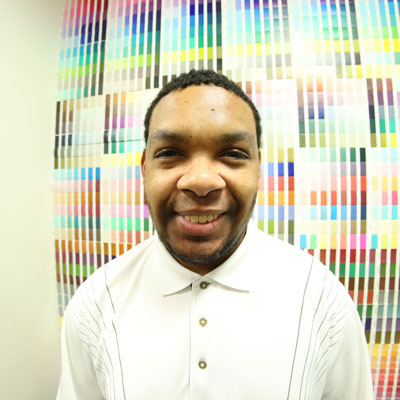 Marshall Campbell has been a student at Anne Arundel Community college for seven years. Campbell lives in Cheverly, but attended The Harbour School just a few miles from AACC's Arnold campus. Campbell is set to graduate from AACC in the spring with an associate degree in Hotel Restaurant Management, Hospitality Management. He embraces challenge and after graduation plans to work in hotel operations, preferably for a large hotel chain providing opportunity for travel. Campbell also has an interest in helping others find success and live their dreams.
Leon Thomas, III
Leon Thomas, III, is the director of Student Engagement and has served with Anne Arundel Community College in multiple capacities across ten years. Thomas believes that students often feel removed from higher education professionals. Part of his intentional approach is to remind students that they are heard, they are seen and their perspective matters. This philosophy has allowed him to cultivate relationships with an array of diverse students, moving what could have been considered a single transaction with a student to contact that is both thoughtful and valuable.
As a budding professional, Thomas began his service at AACC with the Student Achievement and Success Program (SASP), as a contracted Student Success and Retention Advisor, Student Retention Advisor, and later Program Manager. In 2011, under the leadership of former dean of students, Dr. Ivan Harrell, the two implemented the Black Male Initiative in which Thomas would also become a coordinator. Thomas holds a bachelor of arts degree in Elementary Education and Sociology from West Virginia Wesleyan College and a master of arts degree in Higher Educational Leadership from West Virginia University. He is currently working on and looking forward to completing his Doctorate of Education in Educational Leadership and Management from Drexel University in 2020.