COVID-19 INFORMATION
Learn more about our plans, services, in-person hours and other resources.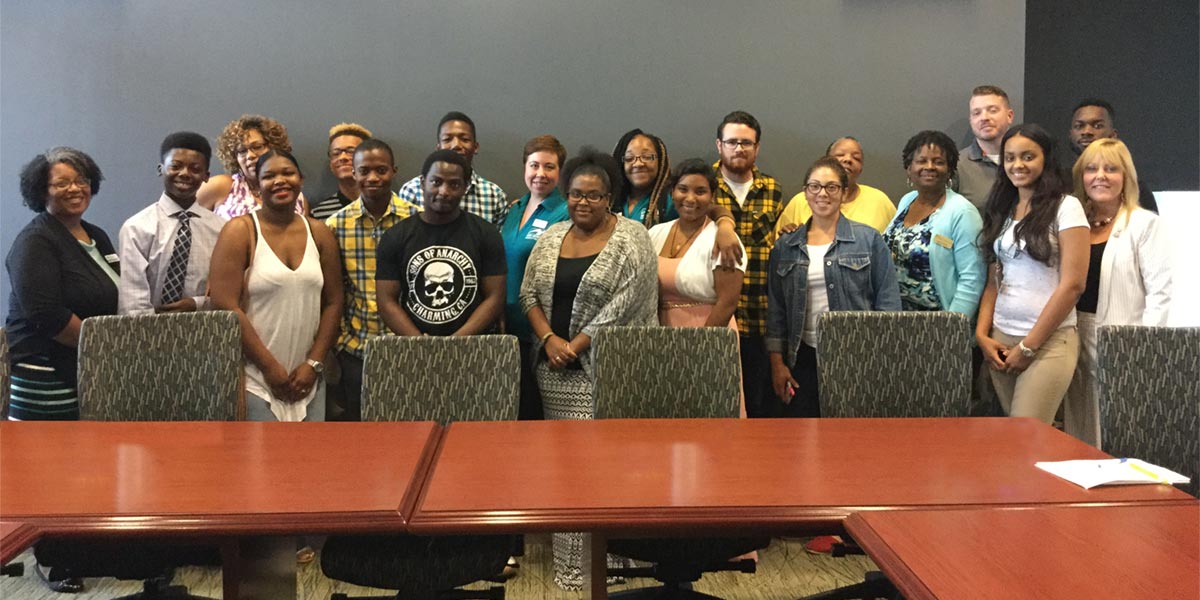 The Student Achievement and Success Program is a support and retention program at Anne Arundel Community College designed to increase the academic success, retention, graduation and transfer of students who may have more barriers and challenges to overcome in order to realize their goals. In addition, these students are traditionally first generation, low income, under prepared and minority students.
Fall 2022 Schedule: Our physical office in the Truxal Library in Arnold will be open Monday through Thursday from 8:30 a.m. to 4:30 p.m. beginning Aug. 15. Remote services will still be available Monday through Friday, 8:30 a.m. to 4:30 p.m. We have varying days scheduled for presence at AACC at Arundel Mills. Be sure to contact us for information about our Arundel Mills' schedule and room location.
---
Becoming a SASP student pays off!
Eligible SASP students receive an incentive scholarship of up to $1,000 an academic year, plus access to the se services:
Personalized educational planning, goal setting and course selection each term by appointment
Individual assistance in overcoming any barriers or challenges you encounter during your college experience
Lending library of textbooks, course material access codes, laptops and calculators
Access to virtual, faculty-led tutoring for a variety of subjects
Help identifying and applying for financial aid, including completion of the Free Application for Federal Student Aid (FAFSA), state and institutional scholarships, and educational benefits for U.S. Armed Forces veterans and their families
Invitations to exclusive virtual events, such as JUST TALK forums, guest speakers, panel discussions, virtual field trips, success workshops and other social activities
Virtual transfer information sessions with other colleges and universities
Access to a private SASP study hall (not available in virtual environment)
SASP Lab Fall 2022 Schedule
Math
Rufus Elemo

Tuesdays, Thursdays, noon-3 p.m., online

Thao-Nhi Luu

Mondays and Wednesdays, 10 a.m.-1 p.m., AACC at Arundel Mills Room 206
Fridays, 10:00 a.m.-1:00 p.m. online

Frederick Chapple

Tuesdays and Thursdays, 9-11 a.m., online

Stacey Nicholls

Mondays and Wednesdays, 11 a.m.-1 p.m., Arnold, LBRY 104

Melissa Spurlock

Mondays and Wednesdays, 1:30-3:30 p.m., Arnold, LBRY 104

If the session is held online, you will need to email the faculty member for the link.
Sessions held Sept. 6-Dec. 9

Closed during Thanksgiving break
English
AACC Writing Center


In-person in LBRY 136 (Sept. 6 - Dec. 15)

Monday, Tuesday, Wednesday, Thursday

Online on Zoom

Monday, Tuesday, Wednesday, Thursday
Friday
Saturday

Closed during Thanksgiving Break
Other Subjects
AACC Tutoring

In-person for various subject areas in CRSC 264

Monday, Tuesday, Wednesday, Thursday
8:30 a.m. - 4:30 p.m.

Closed during Thanksgiving Break
Academic Coaching
---
Who can join?
You can, if you answer YES to any of the following statements.
Your parents don't have bachelor's degrees.
AACC requires you to take at least one developmental course.
Your FAFSA shows you qualify for financial aid.
You belong to a minority group.
You are a military or veteran student.
---