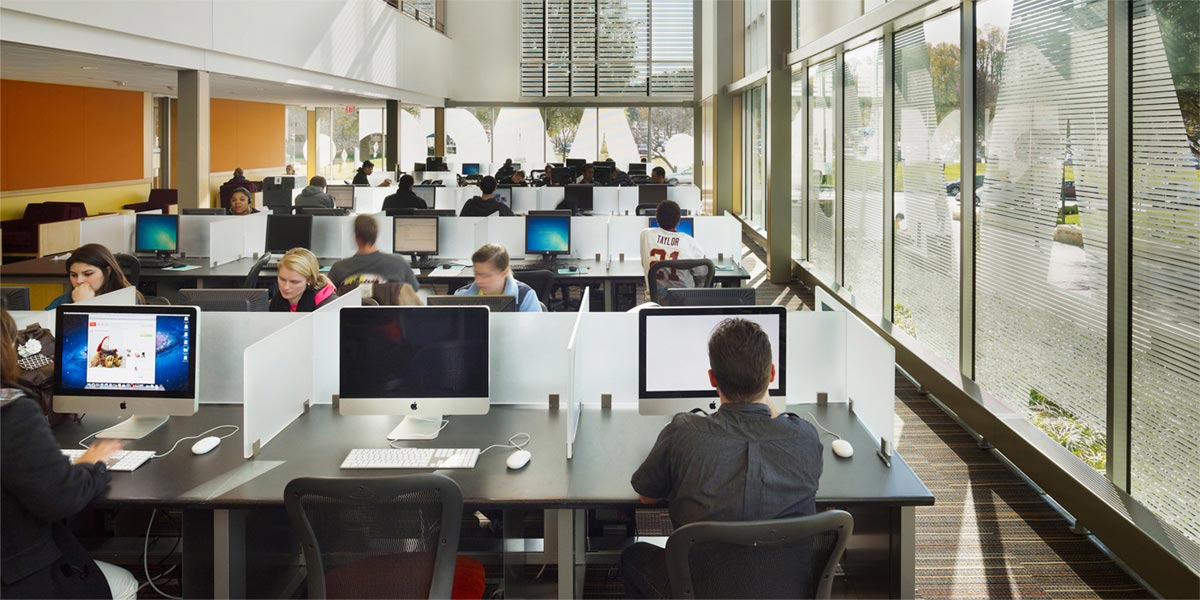 Remote Technology
With nearly all of us studying, attending class and/or working online, we have an even greater need for technology. Lucky for us, we have a great Information Services team that has made a number of tools available.
---
About Information Services
Keeping up with the latest technology is no easy task, but AACC Information Services is up for the challenge. From campuswide Wi-Fi to the latest software, we're committed to providing students the best technology as quickly as we are able. Laptops can be checked out from the library. The helpdesk is staffed extended hours. We are continually streamlining services through the Canvas Learning Management System and MyAACC.
Security is just as important to us as performance, convenience and speed of service. So if we ask you to log in to MyAACC to make secure transactions, remember passwords, log off shared computers, or for your patience during system downtimes, remember that we are 100 percent behind keeping our systems and your privacy safe and secure.
---
Scheduled Downtime
AACC is committed to providing current and progressive technology to enhance and support the college mission.
In order to provide superior service to the college community, regular maintenance is required. In an effort to lessen the impact on students, a downtime will be held on the second and fourth Friday of each month starting at 5:00 p.m.
Student access to Canvas and Email will be available via an alternate link when accessing MyAACC.