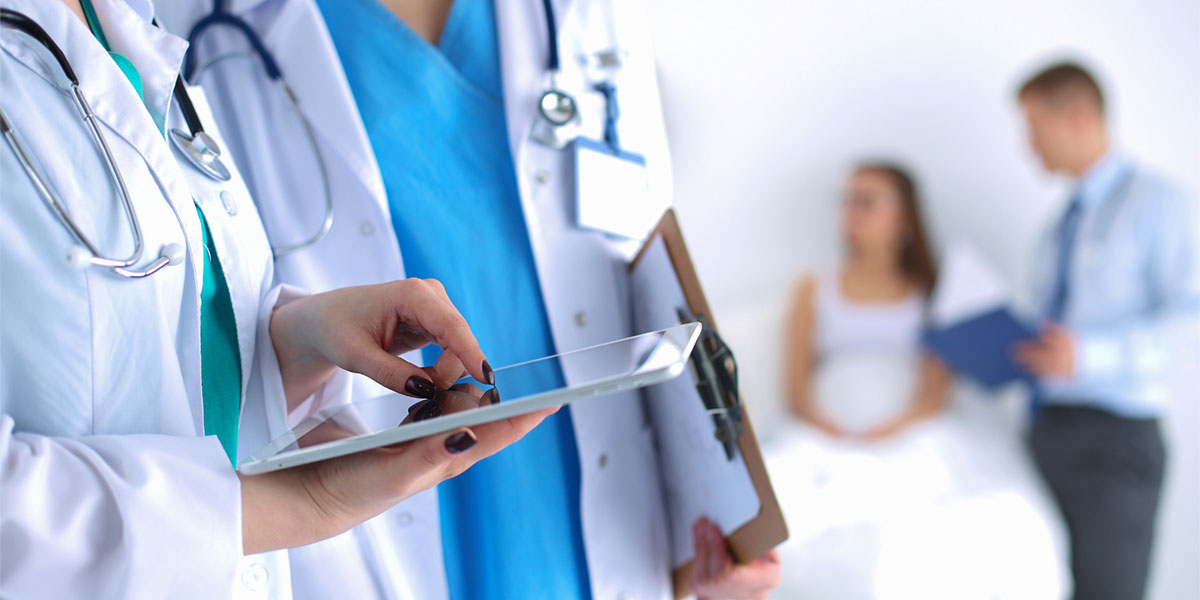 Two fast-growing industries for employment are healthcare and information technology. AACC offers several courses that prepare you for careers that combine both, helping you build upon your foundational IT knowledge with elements unique to the healthcare industry. All of these courses are offered online, giving you the flexibility to complete them on your computer at your pace.
Use the links below for more information, class schedules and registration information.
---
CompTIA Healthcare IT Technician (OLT 363)
The CompTIA Healthcare IT Technician certification ensures IT professionals have the knowledge and skills needed to succeed in installing, managing and troubleshooting IT systems in medical and clinical settings. Healthcare IT technicians are essential in maintaining a high quality of care to patients in hospitals nationwide. Learn a wide range of medical terminology as well as the health data requirements and standards; the clinical classification and coding systems; and database security and management practices required for electronic health record systems that prepare you to take the CompTIA Healthcare IT Technician exam.
Learn more about CompTIA Healthcare IT Technician certification.
---
Medical Terminology: A Word Association Approach (HIC 537)
Learn medical terminology from an anatomical approach. Root terms are divided by each body system. The origin, a combined form, and an example of non-medical everyday usage is provided for each root term. Word Associations are provided as a learning tool. Unusual and interesting information is provided in regards to each term. Root terms are combined with prefixes and suffixes as your learning will culminate in the interpretation of several paragraphs of medical notes.
How do I enroll?