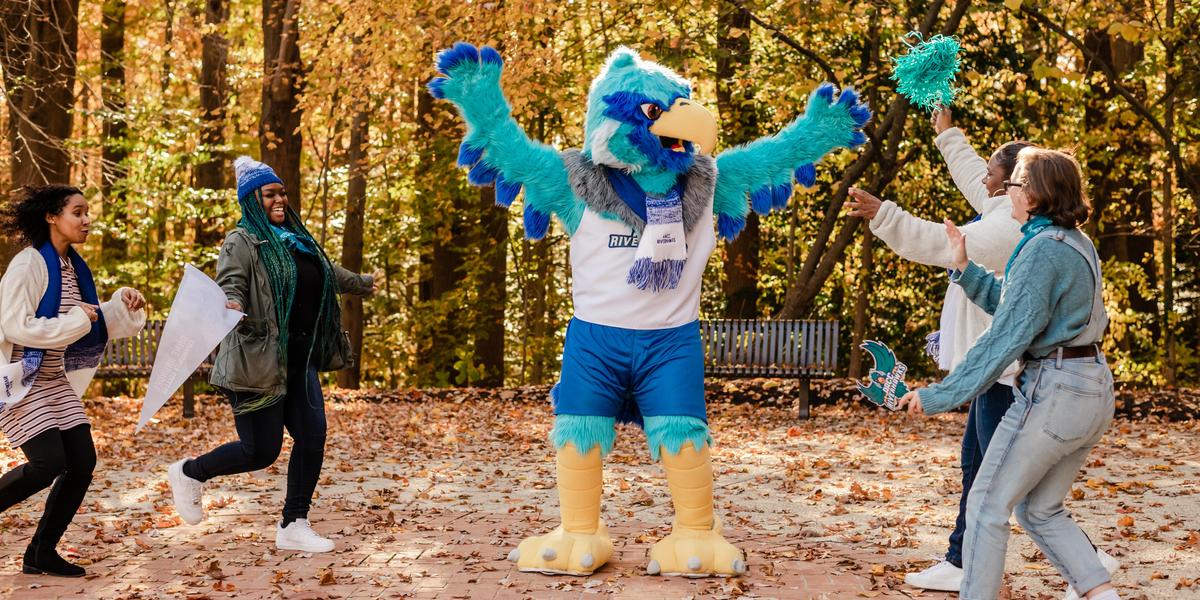 Free tuition and fees for college classes? That's right!
We have great news for Anne Arundel County Public Schools (AACPS) students. Currently enrolled AACPS students can take classes at AACC without paying tuition and fees!
AACPS students who meet their school's requirements will no longer be charged tuition or fees for their classes. Note that textbooks and course materials are not covered and must be paid by the student for the 2022-23 school year. Eligible AACPS affiliated home-school students or students that attend a partnering private school can take classes at a significant discount.
The college credits you earn here at AACC may be transferable to a four-year college or university. This opportunity allows you to tackle your first-year basics with math, English, psychology or science, as well as start exploring career options in architecture, business, information technology, homeland security, teaching and so much more.
Take the first step to tuition-free college!
---
Our classes fit your schedule and needs
Many of our classes are conveniently offered at 12:30 and 2 p.m. on Mondays and Wednesday or Tuesdays and Thursdays. That way you can earn college credits before your after-school activities and sports practices begin. If those classes don't fit your schedule, take one in the evening or on weekends.
We also offer classes in a variety of formats to fit your needs. Take an in-person class at our Arnold campus, or stay closer to home at our Glen Burnie Town Center or Arundel Mills locations. If you prefer online or hybrid classes, we have those too!
No matter what classes you take, we've made sure that you can take them conveniently and tuition-free.
---
Why should I take a college course through ECAP?
Save Time
Did you know our general education courses transfer to all of Maryland's public four-year schools? This helps you reduce the time it takes to graduate from college.
Save Money
Why wait and pay for classes later when you can take classes now without having to pay tuition and fees? Submit your ECAP application form for each term and have all of your tuition and fees paid for.
Increase Your Competitive Edge
More colleges and universities want to see college coursework prior to admission.
Discover Your Passion
Try out a course in your desired field to see if it's a good fit for you. Browse our areas of study to explore courses that help you identify your talents and interest. Take a course that aligns with your signature or magnet program, or start down the path toward your career.
Enjoy the Full Benefits of Being an AACC Student
Once you are enrolled in an AACC credit course, you are an AACC student, just like every other enrolled credit student, and you have the exact same benefits. You will receive student discounts on performances and will have access to the gym and library. Be sure to tap into our student services; including tutoring and access to the math, writing and technology labs. You are not limited to taking classes during traditional school hours, nor are you limited to taking courses on the Arnold campus.
---
What courses should I take?
You can take any course for which you've met the prerequisites. Just submit the minimum test score or take the required prerequisite course. There are no special sections dedicated to dually enrolled students, except those taught at the high schools. The college's full course schedule, including evening and weekend classes, is available on the AACC website. Fall, winter, spring and summer courses taken during high school qualify for the payment of tuition and fees by AACPS for its students. Courses taken after the spring term of your senior year are not eligible.
Visit our online course search for our latest offerings. Contact an admissions advisor to help plan your schedule or if the courses you select are not approved by your school principal or counselor.
---
How many courses should I take?
We want you to succeed. College courses are hard, and your grade will follow you beyond high school graduation. We recommend that most high school students enroll in no more than two courses per term.
There are exceptions, so check with our admissions advisor well in advance of registration, if you plan to pursue a heavier course load.
---
Not sure if you qualify for ECAP?
Eligible AACPS students who take classes while in high school will no longer be charged tuition and fees. Eligible AACPS affiliated home-schooled students or students that attend a partnering private school can take classes with a 50% tuition discount.
Check with our admissions team if:
The courses you'd like to take are not approved by your school principal or counselor
You'd like to take more than two courses
You're not sure if your private school participates in ECAP
You attend a school other than an Anne Arundel County public school or partnering private school
You have any other circumstances that prompt you to question whether you're qualified
Visit our financial aid page to learn more about how to qualify for the Early College Access Grant (ECAG) which can offer financial assistance to those who are eligible.