Virtual Q&A session for prospective F1 visa students (transfer students, applicants from abroad or changing status to F1 within the United States)
Event Time

8:00 AM
Location

Online
Are you interested in studying Dental Assisting at an affordable rate? You're in the right place!
Event Time

10:00 AM
Location

Online
Talk with one of our admissions officers by attending a Personal Enrollment Session! You can learn more about AACC, register for classes or get help with your application.
Event Time

11:00 AM
Location

Online
Learn more about our Massage Therapy program through this free virtual information session.
Event Time

5:30 PM
Location

Online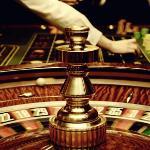 AACC's Dealer School is offering free training programs which will teach you how to deal blackjack, carnival games or poker. Begin your career today as a casino dealer!
Event Time

6:00 PM
Location

AACC at Arundel Mills