COVID-19 INFORMATION
Learn more about our plans, services, in-person hours and other resources.
Register for Classes
Do you need help registering for classes? Check out the following resources.
---
Pay for college
Calculate the cost of your term, learn how you might pay for college, apply for financial aid or pay your bill.
---
Find Academic Resources
Get help with that tricky math assignment, advice on next term's classes, and more.
---
Access Technology
Frustrated by technology? We can help.
---
Get Involved
You can't study all the time. Exercise those muscles, creative abilities and leadership skills.
---
Read the Latest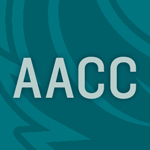 Riverhawks Go on to Soar
Our Stories — Three students share their stories about how AACC gave them a start, helped them save money and prepared them to transfer to a four-year university to continue their education.
Get the full story.
My success in the ELL program
Our Stories — Learning to speak a new language in a new country can be daunting, but Fatma Ebaid stuck with it and is proud of her success.
Get the full story.
Rajan Thummar
Before I came to AACC, I was a shy kid with average grades. Now I am more confident and accomplished. I've had pretty much all A's.
Get the full story.
Raffaella Picariello
When I arrived here, I had no idea where to start. I found amazing people at AACC, and I got help everywhere.
Get the full story.
Lakeyia Parker
This is a second career for me. I needed a boost. It was probably the best decision I've made in my life.
Get the full story.
Abby Maloney
I learned I'm capable of so much more than I thought; I can really do anything as long as I put my mind to it.
Get the full story.