COVID-19 INFORMATION
Learn more about our plans, services, in-person hours and other resources.
Register for Classes
Do you need help registering for classes? Check out the following resources.
---
Pay for college
Calculate the cost of your term, learn how you might pay for college, apply for financial aid or pay your bill.
---
Find Academic Resources
Get help with that tricky math assignment, advice on next term's classes, and more.
---
Access Technology
Frustrated by technology? We can help.
---
Get Involved
You can't study all the time. Exercise those muscles, creative abilities and leadership skills.
---
Read the Latest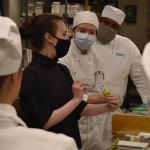 Culinary Students Learn from the Best
A guest demonstrates how to make a gum paste rose.
Get the full story.
AACC Building Rakes in the Awards
News Release — AACC is celebrating a variety of awards given to various entities that worked on the project, from design to final construction touches.
Get the full story.
Gaining a Deeper Understanding
A former student discusses the benefits of AACC's Learning Communities
Get the full story.
Learning to View the World's Truths
In AACC's Homeland Security Management program, Silas Baker learned the critical skills needed to view the world for its truths.
Get the full story.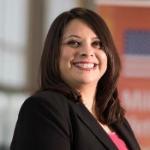 Building a Community
As an Aspiring Leadership Academy (ALA) alumna, Francheska Salazar continues to utilize the methodology and skills she learned while participating in the program.
Get the full story.
He Didn't Expect to Do Well. Then He Became Valedictorian.
He had a degree in aerospace engineering, but when Mario Gozum moved to the United States from his native Philippines, he couldn't find a job in his field and bounced around different positions to pay the bills. Years later, going through some struggles, he felt too far removed to return to aviation, and decided to make a change.
Get the full story.