COVID-19 INFORMATION
Learn more about our plans, services, in-person hours and other resources.
Register for Classes
Do you need help registering for classes? Check out the following resources.
---
Pay for college
Calculate the cost of your term, learn how you might pay for college, apply for financial aid or pay your bill.
---
Find Academic Resources
Get help with that tricky math assignment, advice on next term's classes, and more.
---
Access Technology
Frustrated by technology? We can help.
---
Get Involved
You can't study all the time. Exercise those muscles, creative abilities and leadership skills.
---
Read the Latest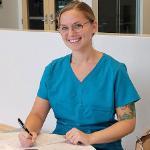 A Career Pivot That Kept Her On Track
When she didn't make it into a local dental hygiene program this past spring, Courtney Paris was discouraged. But discouraged doesn't mean deterred, and a determined Paris started looking into AACC's Dental Assisting Program.
Get the full story.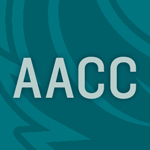 Student Artists Share Work and Gain Confidence
Our Stories — While it can be a daunting path, many students decide to follow their passion for art through one of AACC's many creative programs. Their experiences give them the opportunity to gain confidence and learn the skills they will need to have a successful future.
Get the full story.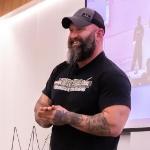 Finding Community by Following a Calling
Eric Collyer opened a personal training studio in 1999 and was happily working when 9/11 rocked the country. Soon after, he closed his business and joined the Marines. Now, after a long journey as a sniper and later a teacher in the military, a contractor traveling the world, and private security, he's back home.
Get the full story.
New Student Board Member Sworn In
Conor Curran is the student member of the AACC board of trustees for 2022-2023.
Get the full story.
AACC Paramedic Students 'Rise to the Challenge'
News Release — The 20 recent graduates of AACC's paramedic program overcame difficulties to reach their goals.
Get the full story.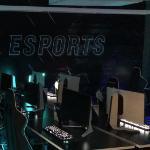 The Evolution of AACC Sports
Wingspan — Spring 2022 — When AACC's Fighting Pioneers started hitting the court in the 1960s, the only athletics team for the school was men's basketball and the court was the Severna Park High School gym. Much has changed since then.
Get the full story.