COVID-19 INFORMATION
Learn more about our plans, services, in-person hours and other resources.
Register for Classes
Do you need help registering for classes? Check out the following resources.
---
Pay for college
Calculate the cost of your term, learn how you might pay for college, apply for financial aid or pay your bill.
---
Find Academic Resources
Get help with that tricky math assignment, advice on next term's classes, and more.
---
Access Technology
Frustrated by technology? We can help.
---
Get Involved
You can't study all the time. Exercise those muscles, creative abilities and leadership skills.
---
Read the Latest
Learning to View the World's Truths
In AACC's Homeland Security Management program, Silas Baker learned the critical skills needed to view the world for its truths.
Get the full story.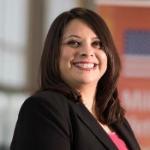 Building a Community
As an Aspiring Leadership Academy (ALA) alumna, Francheska Salazar continues to utilize the methodology and skills she learned while participating in the program.
Get the full story.
He Didn't Expect to Do Well. Then He Became Valedictorian.
He had a degree in aerospace engineering, but when Mario Gozum moved to the United States from his native Philippines, he couldn't find a job in his field and bounced around different positions to pay the bills. Years later, going through some struggles, he felt too far removed to return to aviation, and decided to make a change.
Get the full story.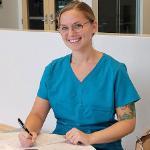 A Career Pivot That Kept Her On Track
When she didn't make it into a local dental hygiene program this past spring, Courtney Paris was discouraged. But discouraged doesn't mean deterred, and a determined Paris started looking into AACC's Dental Assisting Program.
Get the full story.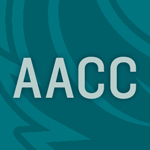 Student Artists Share Work and Gain Confidence
Our Stories — While it can be a daunting path, many students decide to follow their passion for art through one of AACC's many creative programs. Their experiences give them the opportunity to gain confidence and learn the skills they will need to have a successful future.
Get the full story.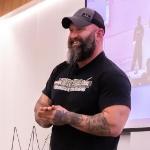 Finding Community by Following a Calling
Eric Collyer opened a personal training studio in 1999 and was happily working when 9/11 rocked the country. Soon after, he closed his business and joined the Marines. Now, after a long journey as a sniper and later a teacher in the military, a contractor traveling the world, and private security, he's back home.
Get the full story.