COVID-19 INFORMATION
Learn more about our plans, services, in-person hours and other resources.
How about an experience that takes you on a journey of transformation – one where your dreams are nurtured, your goals are met and your road to the future is bright?
At Anne Arundel Community College (AACC), we believe you have the chance to redefine yourself at any age and at any point in your life. That's why there's something for everyone here!
When it comes to academics, our programs are innovative and award-winning. In fact, AACC has won numerous national, regional and state awards that put us on par with, or above, many four-year colleges. Our associate degrees and credit certificates prepare students for transfer to a four-year institution or to move into an immediate career.
Looking for a new or expanded career? If you're seeking career training, working to boost basic skills or pursuing new areas of interest, AACC offers noncredit professional training to meet your needs.
Last, but certainly not least, AACC provides extensive lifelong learning opportunities for all ages. From fitness to local history to the coolest kid summer camps, we have courses that will expand your mind and fuel your soul.
---
AACC News and Stories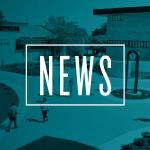 AACC Recognized as One of Top 150 Community Colleges in U.S. by Aspen Institute
News Release — Anne Arundel Community College recently was named one of the top 150 community colleges eligible to compete for the 2023 Aspen Prize for Community College Excellence.
Get the full story.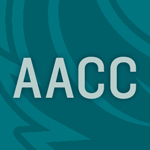 Riverhawks Go on to Soar
Our Stories — Three students share their stories about how AACC gave them a start, helped them save money and prepared them to transfer to a four-year university to continue their education.
Get the full story.
My success in the ELL program
Our Stories — Learning to speak a new language in a new country can be daunting, but Fatma Ebaid stuck with it and is proud of her success.
Get the full story.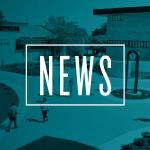 AACC Launches Vaccination Certification Form
Starting Monday, Sept. 20, students and employees can submit proof of their vaccination status by digital means.
Get the full story.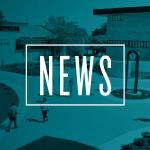 COVID-19 Vaccination Opportunities on Campus
The Anne Arundel County Department of Health is providing vaccinations on campus by walk-in, appointment and pop-up clinics.
Get the full story.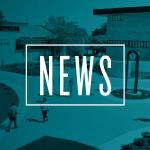 AACC Culinary Arts and Baking and Pastry Programs Identified as "Exemplary"
News Release — Anne Arundel Community College baking and pastry and culinary arts programs were accredited and identified as exemplary by the American Culinary Federation Education Foundation Accrediting Commission (ACFEFAC).
Get the full story.