STUDENT SERVICES
Learn more about our services, in-person hours and other resources.
How about an experience that takes you on a journey of transformation – one where your dreams are nurtured, your goals are met and your road to the future is bright?
At Anne Arundel Community College (AACC), we believe you have the chance to redefine yourself at any age and at any point in your life. That's why there's something for everyone here!
When it comes to academics, our programs are innovative and award-winning. In fact, AACC has won numerous national, regional and state awards that put us on par with, or above, many four-year colleges. Our associate degrees and credit certificates prepare students for transfer to a four-year institution or to move into an immediate career.
Looking for a new or expanded career? If you're seeking career training, working to boost basic skills or pursuing new areas of interest, AACC offers noncredit professional training to meet your needs.
Last, but certainly not least, AACC provides extensive lifelong learning opportunities for all ages. From fitness to local history to the coolest kid summer camps, we have courses that will expand your mind and fuel your soul.
---
AACC News and Stories
Art transcends language
The English Language Learners in College program partnered with the Visual Arts department to give students more opportunities to express themselves.
Get the full story.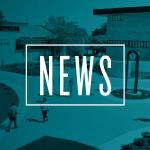 AACC and the Broadneck Peninsula Trail
You may have noticed some ongoing work on the edge of campus along College Parkway recently and have some questions. Hopefully we answer them here...
Get the full story.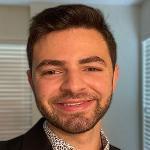 When Average Isn't a Bad Word
Chris Garvey believes his academic journey had a slow start. Then a friend talked the Pasadena resident into trying AACC.
Get the full story.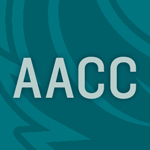 Unleashing Creativity on Our Community
Wingspan – Fall 2023 – AACC's Visual Arts programs are consistently finding opportunities to unleash creativity and give faculty, students and the community the chance to showcase their skills and envelop the community into the amazing world of the visual arts.
Get the full story.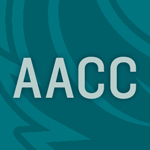 The Community's College
Wingspan – Fall 2023 – Did you know that one out of every 33 jobs in Maryland is supported by the activities of Maryland's community colleges and their students, according to the Maryland Association of Community Colleges? Through its programs, support services and partnerships, AACC works closely with the community every day.
Get the full story.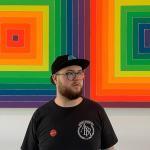 Following a Passion in Music with Flexibility to Explore
As a music student, James Burcky has been able to learn at his own pace and practice his craft at AACC.
Get the full story.