RIVERHAWK RECOVERY
Get help, access resources and learn how AACC is carrying forward.
How about an experience that takes you on a journey of transformation – one where your dreams are nurtured, your goals are met and your road to the future is bright?
At Anne Arundel Community College (AACC), we believe you have the chance to redefine yourself at any age and at any point in your life. That's why there's something for everyone here!
When it comes to academics, our programs are innovative and award-winning. In fact, AACC has won numerous national, regional and state awards that put us on par with, or above, many four-year colleges. Our associate degrees and credit certificates prepare students for transfer to a four-year institution or to move into an immediate career.
Looking for a new or expanded career? If you're seeking career training, working to boost basic skills or pursuing new areas of interest, AACC offers noncredit professional training to meet your needs.
Last, but certainly not least, AACC provides extensive lifelong learning opportunities for all ages. From fitness to local history to the coolest kid summer camps, we have courses that will expand your mind and fuel your soul.
---
AACC News and Stories
The Inevitable Surprise
Redefine U podcast, Season 4, Episode 40 – The redefining of a podcast team member as we wrap up season four.
Get the full story.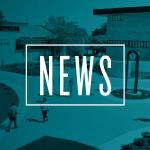 AACC Celebrates 59th Commencement with Grad Parade
News Release — Approximately 1,985 students will graduate with 2,381 degrees and certificates* on Thursday, May 27, at the 59th commencement of Anne Arundel Community College.
Get the full story.
The Big Shift
Redefine U podcast, Season 4, Episode 39 – Using technology to open the door of possibility
Get the full story.
Hallelujah
Redefine U podcast, Season 4, Episode 37 – Building connection and feeding souls with music.
Get the full story.
We're All Students
Redefine U podcast, Season 4, Episode 37 – Connecting, learning and fostering self-awareness through community.
Get the full story.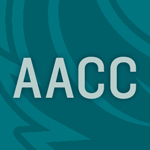 AACC Ambassadors Continue to Represent
Our Stories — The Ambassador Campus Team is a group of outstanding student leaders who represent AACC at various events and share their experiences with incoming students. While AACC has been operating remotely, they have stayed active, volunteering in virtual reading nights and craft events with local organizations, collecting donations for Baltimore Washington Medical Center Foundation, and helping other students navigate AACC's website and the online student portal.
Get the full story.