RIVERHAWKS REUNITE
Get riverhawk ready! Learn more about our plans, services and other resources.
How about an experience that takes you on a journey of transformation – one where your dreams are nurtured, your goals are met and your road to the future is bright?
At Anne Arundel Community College (AACC), we believe you have the chance to redefine yourself at any age and at any point in your life. That's why there's something for everyone here!
When it comes to academics, our programs are innovative and award-winning. In fact, AACC has won numerous national, regional and state awards that put us on par with, or above, many four-year colleges. Our associate degrees and credit certificates prepare students for transfer to a four-year institution or to move into an immediate career.
Looking for a new or expanded career? If you're seeking career training, working to boost basic skills or pursuing new areas of interest, AACC offers noncredit professional training to meet your needs.
Last, but certainly not least, AACC provides extensive lifelong learning opportunities for all ages. From fitness to local history to the coolest kid summer camps, we have courses that will expand your mind and fuel your soul.
---
AACC News and Stories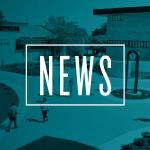 AACC Online Programs Ranked Nationally
News Release — Value Colleges recently ranked Anne Arundel Community College as the 23rd best online community college in the nation.
Get the full story.
Rajan Thummar
Before I came to AACC, I was a shy kid with average grades. Now I am more confident and accomplished. I've had pretty much all A's.
Get the full story.
Raffaella Picariello
When I arrived here, I had no idea where to start. I found amazing people at AACC, and I got help everywhere.
Get the full story.
Lakeyia Parker
This is a second career for me. I needed a boost. It was probably the best decision I've made in my life.
Get the full story.
Abby Maloney
I learned I'm capable of so much more than I thought; I can really do anything as long as I put my mind to it.
Get the full story.
Ryan Kim
I met a welcoming and supportive community. I learned my purpose. Now, I'm more confident and more engaged.
Get the full story.