COVID-19 INFORMATION
Learn more about our plans, services, in-person hours and other resources.
How about an experience that takes you on a journey of transformation – one where your dreams are nurtured, your goals are met and your road to the future is bright?
At Anne Arundel Community College (AACC), we believe you have the chance to redefine yourself at any age and at any point in your life. That's why there's something for everyone here!
When it comes to academics, our programs are innovative and award-winning. In fact, AACC has won numerous national, regional and state awards that put us on par with, or above, many four-year colleges. Our associate degrees and credit certificates prepare students for transfer to a four-year institution or to move into an immediate career.
Looking for a new or expanded career? If you're seeking career training, working to boost basic skills or pursuing new areas of interest, AACC offers noncredit professional training to meet your needs.
Last, but certainly not least, AACC provides extensive lifelong learning opportunities for all ages. From fitness to local history to the coolest kid summer camps, we have courses that will expand your mind and fuel your soul.
---
AACC News and Stories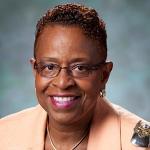 Rev. Dr. Diane Dixon-Proctor Named AACC Trustee Emeritus
The Anne Arundel Community College Board of Trustees designated former member Rev. Dr. Diane Dixon-Proctor, D.Min., as a Trustee Emeritus at their Dec. 13 meeting.
Get the full story.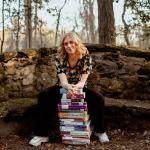 "A Huge Financial Relief"
A former student shares how the Maryland Promise Scholarship helped her get to her nursing degree.
Get the full story.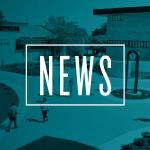 AACPS, AACC Announce Free Tuition and Fees for Students in Dual Enrollment Program
Eligible Anne Arundel County Public Schools (AACPS) students who participate in the dual enrollment Early College Access Program (ECAP) at Anne Arundel Community College (AACC) will no longer be charged tuition and fees.
Get the full story.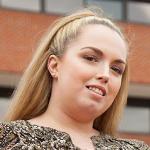 From rock bottom to bright future.
Nicole Adams is living proof that there is a light at the end of the dark tunnel of drug addiction.
Get the full story.
From ELL student to bilingual employee.
Originally from Bangladesh, Mohammed Reza moved to the United States in 2008 with the belief that America would open the door to great opportunities and a wonderful educational experience.
Get the full story.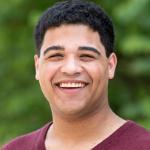 From Legos to Aeronautical Engineering.
Going away to college to "find yourself" is a bit of a cliché that also happens to be true for many students. Not for Nick Nadeau. His sights were always on identifying a career that would allow him to utilize his scientific mind and creativity.
Get the full story.