Are you looking to enroll in short-term, affordable training that leads directly to employment or job advancement?
Maybe you're just starting your career. Maybe you're looking to change jobs and want a satisfying, stable career that fits your talents and interests. Maybe you're hoping to grow in your current job, earn a promotion or master a particular skill. Whatever your goal, our School of Continuing Education and Workforce Development offers more than 100 offerings across 40-plus job fields to help you achieve it.
Hands-on, experience-based learning.
Expert instructors with active field experience.
Flexible class times and start dates at multiple locations.
Evening, weekend and online courses.
---
Featured Job Training
Noncredit job training programs are designed to prepare you for employment or a career in a variety of industries, from business to health care to industrial technology and more. These programs are open to anyone. There are no prerequisites, and no experience or career qualifications are required.
Professional Development
If you're already a working professional looking to maintain a certification, become licensed, earn a promotion or make more money, we encourage you to explore our professional development courses. These noncredit courses are offered in areas from marketing to accounting, construction to IT, electrical engineering to health care.
Continuing Education Certificates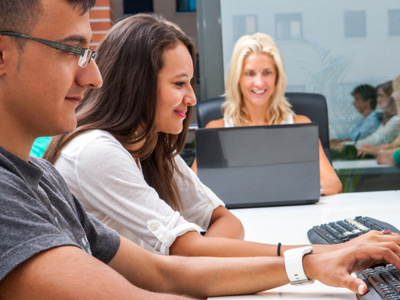 A series of noncredit courses in a particular area can lead to a continuing education certificate that demonstrates to employers your mastery and expertise. In fact, many of the job training and professional development programs mentioned above are noncredit continuing education certificates.