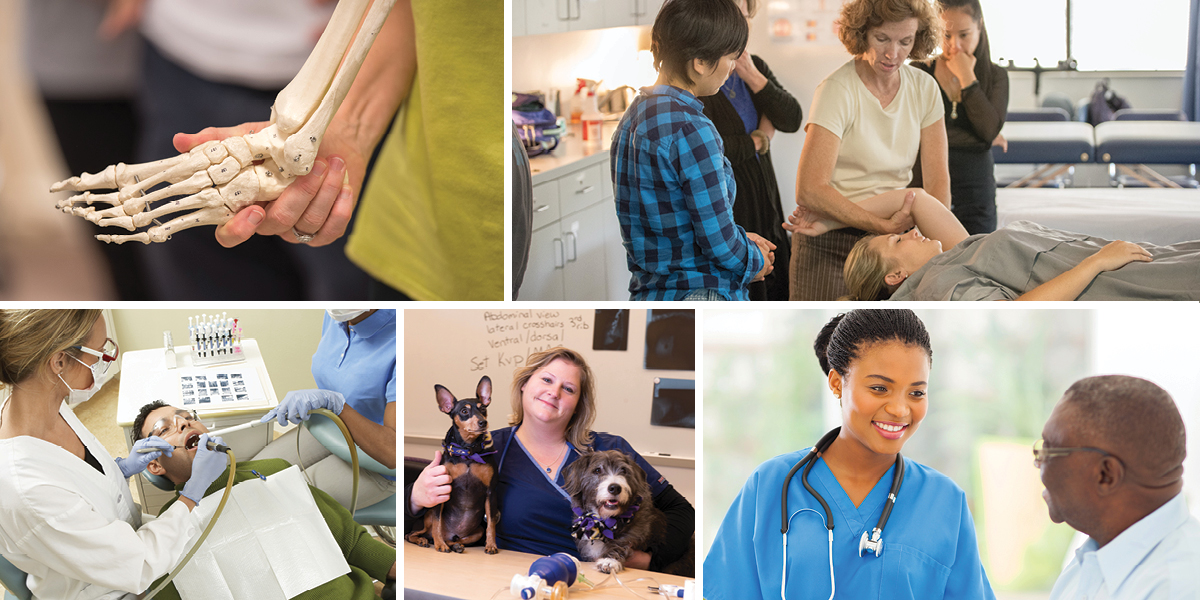 If you're interested in taking a class or series of classes for personal enrichment, career development or certifications that don't involve college credit, you are a noncredit student. Noncredit students don't need to apply for admission to AACC. Just choose your course, register and make your payment.
To find a class, visit the online course search.
Upon registering for your course, regularly check your MyAACC account and AACC email for class and general updates from the college. For assistance accessing MyAACC, contact the Technical Call Center. For Spanish translation, visit our translated webpage.
Have you applied for CEWD Scholarship yet? Apply now!
---
How to Register for Noncredit Classes
The new and improved registration system for noncredit classes is now open at noncredit.aacc.edu! Tutorial videos on how to search for classes and register in the new system are posted on this page.
To register, follow these steps:
Search for your class in the Noncredit Course Inventory.
Select the course from the search results.
Add the section you want to your cart.
Select the appropriate fees.
Click Checkout.
If you have previously taken classes at AACC, you will need to log in using your AACC account. New students will be able to create a temporary account in the checkout process.
When can I register?
When registration for a new noncredit term begins, online registration opens at 7 a.m. on the first day. Noncredit registration is open for each course until that course begins. We don't recommend waiting that long. Your course could fill up or be canceled if not enough students enroll.
How do I pay?
You can pay online using a credit card in the new noncredit registration system for noncredit classes starting with the fall 2022 term. You may also pay online using a waiver, third party payment, scholarship or Nelnet Payment Plan, but you must upload the supporting documentation to your student record or you will be dropped from the class.
Payment is due at the time of registration for noncredit classes. See our Noncredit Costs & Payment page for information.
What if I can't register online?
If the above registration options are not available to you, you may complete a noncredit PDF registration form. This PDF registration form has been customized to be submitted by email to noncredit@aacc.edu or by fax to 410-777-4325. To protect your sensitive information, you cannot include your birth date or credit card information on the form. We also have the registration form available in Spanish.
Alternatively, you may register in person at our Arnold location. CEWD's registration desk is in CALT 115, and is open Monday through Thursday from 8:30 a.m. to 4:30 p.m.
Online Vendor Registration Requirements
After registering with AACC for an online course offered in partnership with a vendor, check the Noncredit Distance Education page for information on additional steps required by the course vendor.
If you have questions or requests, contact us by email at iscenter@aacc.edu.
---
Continuing Education Certificates
The School of Continuing Education and Workforce Development (CEWD) may issue certificates for noncredit programs in two categories: Continuing Education and Workforce Training.
How do I enroll in a Continuing Education Certificate?
Beginning fall 2022, noncredit students will automatically be associated with certificate programs when they register for classes in that program. If you already registered for your classes prior to the fall term, you can submit a Student Application for Continuing Education Certificate to have the program added to your record.
How do I get my Continuing Education Certificate?