AACC's Latest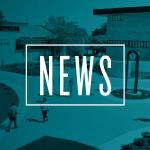 AACC Online Programs Ranked Nationally
News Release — Value Colleges recently ranked Anne Arundel Community College as the 23rd best online community college in the nation.
Get the full story.
Rajan Thummar
Before I came to AACC, I was a shy kid with average grades. Now I am more confident and accomplished. I've had pretty much all A's.
Get the full story.
Raffaella Picariello
When I arrived here, I had no idea where to start. I found amazing people at AACC, and I got help everywhere.
Get the full story.
Lakeyia Parker
This is a second career for me. I needed a boost. It was probably the best decision I've made in my life.
Get the full story.
Abby Maloney
I learned I'm capable of so much more than I thought; I can really do anything as long as I put my mind to it.
Get the full story.