Stories that Redefine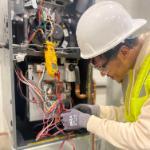 Pre-apprenticeship pays off
Deon's journey is an example how a pre-apprenticeship program can open doors to fulling careers and make an impact in the workforce.
Get the full story.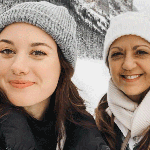 Mother and Daughter Make Most of Ratcliffe Scholarship Program
When Theresa Bustanoby saw the impact the Radcliffe Scholarship Program had on her daughter Tia, she was inspired to begin her own entrepreneurial journey.
Get the full story.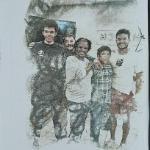 Bridging Worlds: The Art of Belonging
Arts integration is the practice of combining arts education with other academic subjects to encourage students to explore and understand complex concepts that might be challenging through more traditional teaching methods alone. With their shared love of the arts, professors of anthropology and English came together to create an arts integration for their students.
Get the full story.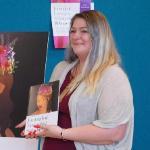 Change leads to unexpected opportunities
Emily Archer returned to AACC to pursue a new path and found unexpected passion along the way.
Get the full story.
Art transcends language
The English Language Learners in College program partnered with the Visual Arts department to give students more opportunities to express themselves.
Get the full story.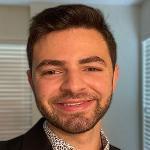 When Average Isn't a Bad Word
Chris Garvey believes his academic journey had a slow start. Then a friend talked the Pasadena resident into trying AACC.
Get the full story.