Stories that Redefine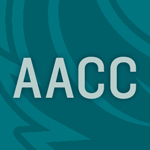 AACC Ambassadors Continue to Represent
Our Stories — The Ambassador Campus Team is a group of outstanding student leaders who represent AACC at various events and share their experiences with incoming students. While AACC has been operating remotely, they have stayed active, volunteering in virtual reading nights and craft events with local organizations, collecting donations for Baltimore Washington Medical Center Foundation, and helping other students navigate AACC's website and the online student portal.
Get the full story.
Students. Community. Together.
Wingspan – Fall 2020 – Students come to AACC with a drive to succeed. For many, that means balancing school work with one or more jobs while juggling family responsibilities. Even in the best of times this can be difficult, but COVID-19 added its own challenges.
Get the full story.
Mental Health at AACC: Meeting Students Where They Are
Wingspan – Fall 2020 – Despite the impact of coronavirus on in-person student services, AACC counseling didn't skip a beat. They made a quick transition to provide online support.
Get the full story.
Author Robin DiAngelo to Speak at AACC
Wingspan — Fall 2020 — In the wake of nationwide protests around racial inequality, AACC recommitted to combat systemic racism through its strategic plan that places equity at the center. Throughout the summer, faculty and staff came together to listen, learn and educate one another. This will all culminate on Aug. 17 with a virtual presentation by "White Fragility" author, Robin DiAngelo.
Get the full story.
Internships in the Time of COVID
Wingspan – Fall 2020 – When web design major Tom Ostrye started his internship with Annapolis Home Brew in January, he thought he found the perfect way to hone his skills and gain academic credit at the same time. What he didn't know was that he would help the small business during a global pandemic.
Get the full story.
AACC Donates Medical Supplies to Local Hospitals
Wingspan – Fall 2020 – Each March, Laboratory Manager Donna Earley and Clinical Lab Coordinator Melissa Vogel usually prepare AACC's health sciences labs for a new term. This year, they entered the empty building to retrieve PPE intended to help current health workers instead of future ones.
Get the full story.