Stories that Redefine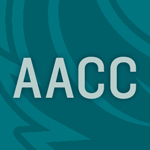 Where the Manikins* Talk Back
Our Stories — The three-story, 175,000-square-foot Health and Life Sciences Building at AACC can evoke a lot of feelings: excitement, awe, and for some, a little bit of dread.
Get the full story.
Rajan Thummar
Before I came to AACC, I was a shy kid with average grades. Now I am more confident and accomplished. I've had pretty much all A's.
Get the full story.
Raffaella Picariello
When I arrived here, I had no idea where to start. I found amazing people at AACC, and I got help everywhere.
Get the full story.
Lakeyia Parker
This is a second career for me. I needed a boost. It was probably the best decision I've made in my life.
Get the full story.
Abby Maloney
I learned I'm capable of so much more than I thought; I can really do anything as long as I put my mind to it.
Get the full story.
Ryan Kim
I met a welcoming and supportive community. I learned my purpose. Now, I'm more confident and more engaged.
Get the full story.