Stories that Redefine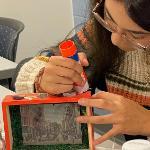 A Cabinet of Curiosities Workshop in an Archaeology Class
When we collect things, we tell a story. What story do our collections tell and how do they apply to the wider community? Students in Introduction to Anthropology got to answer that question during a cabinet of curiosities workshop.
Get the full story.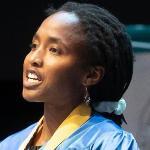 From Air Force to Art And Everything Between
Pauline Smith worked in human resources and protocol in the Air Force for years. After leaving the military, she stayed in the administrative world. But deep down? "I always wanted to study art," she said. Her post-9/11 GI Bill gave her just that chance.
Get the full story.
Making Up a Different Future
A realization of wanting to do more, paired with the COVID-19 pandemic, spurred a career change into nursing for 2023 Commencement valedictorian Samantha Navarro.
Get the full story.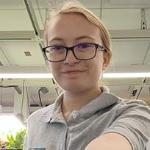 Pursuing Her Interests, From Horseshoe Crabs to Mushrooms
As a Transfer Studies student, Maggie Nester was able to build a degree that suits her interests and needs.
Get the full story.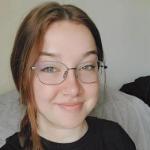 Building a Portfolio for Success
Sometimes a career path can have roots as humble as a coloring book.
Get the full story.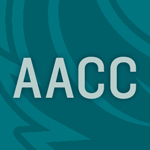 Solutions For Our Future
Wingspan — Spring 2023 — We've all seen the signs in storefronts or experienced a delay in services due to staffing challenges. There is no denying it – our community and nation are facing critical labor shortages. Nowhere is this more pronounced than in skilled trades and health care professions. AACC is meeting the needs of our community to advance the future careers of students in these essential fields.
Get the full story.