STUDENT SERVICES
Learn more about our services, in-person hours and other resources.
The college is chartered by the state of Maryland and governed by the board of trustees, consisting of seven community members and one student member with full voting rights (see Code Education Article, secs. 16-101 through 16-103).
The college president attends meetings, serves as secretary-treasurer, and is a nonvoting member. The governor appoints community members for four-year terms with the advice and consent of the state senate. The chair is elected by the Board of Trustees.
---
Lawrence W. Ulvila Jr.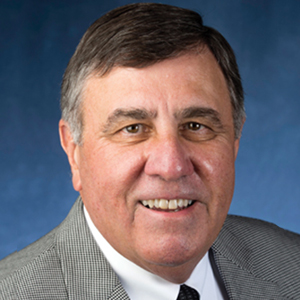 Chair. Appointed 2016; reappointed 2022; chair, 2017-2020, vice chair, 2022-2023
Ulvila is founder of Insurance Solutions. He earned his associate degree from Miami Dade College, and Bachelor of Science in business administration from the University of South Florida.
Ulvila chaired the Leadership Committee for Anne Arundel Medical Center (AAMC) McNew Mental Health Campaign and is past chair of the AACC Foundation board, AAMC Foundation board, Anne Arundel Chamber of Commerce, AAMC Outreach Council on Mental Illness and Alcohol/Substance Use, and The 21st Century Education Foundation. His more recent awards include Leadership Anne Arundel Distinguished Graduate Award, Maryland Association of Health Underwriters Person of the Year, Anne Arundel County Good Scout Award, Anne Arundel Chamber of Commerce Business Leader of the Year, inducted into the Chambers' Hall of Fame, and the Chamber's Lifetime Achievement Award.
Ulvila served as the Maryland Association of Community College (MACC) treasurer in 2019-2020 and has been the MACC president since 2020.
---
Nadine Chien, Ph.D., Esq.
Vice chair. Appointed summer 2022
Chien's career spans over 35 years in biomedicine. Her work included public service at the National Institutes of Health and academic institutes, executive level legal counsel in the commercial sector and teaching law students in the intellectual property field. Chien is licensed to practice before the U.S. Patent and Trademark Office and Colorado State Bar. She is active in her community, serving on the Annapolis Planning and Zoning Board of Appeals and providing certified animal-assisted therapy to patients and staff at medical facilities.
Chien earned a Bachelor of Science in biology from Mount Holyoke College, her master's and doctorate degrees in molecular immunology from Albert Einstein College of Medicine, and her law degree from the University of Denver.
---
Shahbaz Chaudhry
Appointed fall 2023
Shabaz Chaudhry has over 20 years of experience in information technology, business development and human resources in private, federal and local government. He is an active volunteer in the community, particularly supporting youth education and economic development. Chaudhry has a bachelor's degree in computer science and received his master's degree in business administration with a focus on sustainable business.
---
James H. Johnson Jr., Ph.D.
Appointed 2006; reappointed 2012, 2018; vice chair, 2020-2021; chair, 2008-2011; vice chair, 2007-2008
Johnson is a professor emeritus of civil engineering and former dean of Howard University's College of Engineering, Architecture and Computer Sciences. He worked at Howard University for 38 years, where, in addition to being dean, he served as the Samuel P. Massie Professor of Environmental Engineering. Johnson earned a Bachelor of Science degree in Civil Engineering from Howard University; a Master of Science degree in Sanitary Engineering from the University of Illinois, Champaign-Urbana; a doctorate in applied sciences from University of Delaware and a certificate in college management at Carnegie-Mellon University.
In addition to his academic background, Johnson has served as director of the Environmental Protection Agency's (EPA) National Center for Environmental Research, interim president of Baltimore City Community College, and as a technical consultant on environmental projects. His accomplishments have been recognized by both technical and civic awards.
---
Sandra E. Moore
Appointed in 2015. Chair 2020-2023, vice chair, 2017-2018; 2018-2019; 2019-2020
Moore is director of the Schools of Medical Imaging at The Johns Hopkins Hospital in Baltimore. She had been director of the Radiography program at Johns Hopkins and the clinical coordinator of the Radiography program at Anne Arundel Community College. She also is a site visitor for the Joint Review Committee in Radiologic Technology and has worked as a consultant. Moore coordinates continuing education programs for radiologic technologists and frequently makes presentations in the field. She also has been national chair for the American Roentgen Ray Society Advisory Panel for the continuing education of radiologic technologists.
Moore earned a Bachelor of Science in Education from George Mason University in Fairfax, Va., a radiography certificate from The Johns Hopkins Hospital and also is certified in mammography. She has a Master of Arts in Leadership in Teaching from the Notre Dame of Maryland University.
Email: boardchair@aacc.edu
---
A. Joyce Price-Jones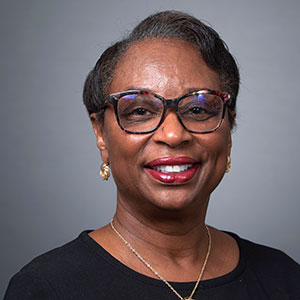 Appointed spring 2021
Price-Jones has more than 20 years of state and federal government regulatory experience in the consumer credit and mortgage lending industries. She retired from the Office of the Comptroller of Currency as an enterprise risk management specialist in 2017. Her prior professional experience includes being a compliance analyst with the Federal Deposit Insurance Corporation, a compliance officer with Citigroup and supervisor of the Financial Examination Unit with the Maryland Department of Labor, Licensing and Regulation Division of Financial Regulation.

Price-Jones earned her Master of Human Services from Lincoln University. She is active in the community and has held a number of community organization leadership roles. She was president for Alpha Kappa Alpha Sorority Inc., XI Delta Omega Chapter, and was the founder and former director of the Financial Literacy Program, a community outreach ministry of Rooted Bible Fellowship Church. She also sat on a number of boards including Harford Community College's board of trustees, Open Doors Career Center of Harford County, Edgewood High School Academy of Finance and the Maryland Department of Social Services advisory board.
---
JaCina Stanton-Buttrom, Esq.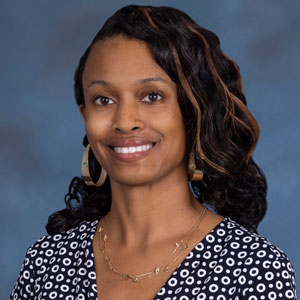 Appointed summer 2021
JaCina Stanton-Buttrom is an advocate and attorney who stays actively involved in her community. She is a graduate of Clark Atlanta University and University of Pittsburgh School of Law.

A lifelong avid reader, Stanton-Buttrom helped found a literacy project that served Baltimore city schools.

She has advocated for voting rights initiatives for the past 15 years. Stanton-Buttrom is a former adjunct faculty member for AACC's Adult Education Program. She works in the field of employee relations and has published various articles on race, women's issues and the law.
---
Rachel Gwin
Student board member, appointed 2023
Gwin is a first-generation college student studying nursing at AACC. She is involved with many of the clubs on campus, as well as the Student Ambassador program. She is dedicated to representing the student body as the student member of the board of trustees.
In the future, Gwin plans to go to the University of Cincinnati to receive her M.D. and become a pediatric neurosurgeon.
---
Trustees Emeriti
Robert J. DiAiso, 1998
Rev. Dr. Diane Dixon-Proctor, 2022
Arthur D. Ebersberger, 2017
Gene E. Floyd (deceased), 2009
T. Sue Gladhill, 2008
Walter J. Hall, 2021
Irene E. Newhouse (deceased), 1991
Donald C. Roane, M.D., 2006