RIVERHAWK RECOVERY
Get help, access resources and learn how AACC is carrying forward.
The college is chartered by the state of Maryland and governed by the board of trustees, consisting of seven community members and one student member with full voting rights (see Code Education Article, secs. 16-101 through 16-103).
The college president attends meetings, serves as secretary-treasurer, and is a nonvoting member. The governor appoints community members for six-year terms with the advice and consent of the state senate. The chair is elected from the larger group.
---
Sandra E. Moore
Chair. Vice chair, 2017-2018; 2018-2019; 2019-2020; Appointed in 2015 to complete the term of a member who resigned
Moore is director of the Schools of Medical Imaging at The Johns Hopkins Hospital in Baltimore. She had been director of the Radiography program at Johns Hopkins and the clinical coordinator of the Radiography program at Anne Arundel Community College. She also is a site visitor for the Joint Review Committee in Radiologic Technology and has worked as a consultant. Moore coordinates continuing education programs for radiologic technologists and frequently makes presentations in the field. She also has been national chair for the American Roentgen Ray Society Advisory Panel for the continuing education of radiologic technologists.
Moore earned a Bachelor of Science in Education from George Mason University in Fairfax, Va., a radiography certificate from The Johns Hopkins Hospital and also is certified in mammography. She has a Master of Arts in Leadership in Teaching from the Notre Dame of Maryland University.
---
Paula J. Darrah, J.D.
Vice chair. Appointed 2016 to complete the term of a member who resigned.
Darrah is an attorney with Warfield & Darrah P.C. in Severna Park.
She earned a Bachelor of Arts degree from the University of Maryland, College Park, and a law degree from the University of Baltimore School of Law. Her practice focuses on family law, including trial practice in divorce, custody and support. She was admitted to the Maryland Bar in 1985, to practice before the U.S. District Court for the District of Maryland in 1986 and before the U.S. Supreme Court in 2001.
Darrah is a member of the Anne Arundel Bar Association and the family law section of the Maryland Bar Association and the American Bar Association. She also has been a lecturer for the Anne Arundel Bar Association, the YWCA and other civil groups.
---
James H. Johnson Jr., Ph.D.
Appointed 2006; reappointed 2012, 2018; chair, 2008-2011; vice chair, 2007-2008
Johnson is a professor emeritus of civil engineering and former dean of Howard University's College of Engineering, Architecture and Computer Sciences. He worked at Howard University for 38 years, where, in addition to being dean, he served as the Samuel P. Massie Professor of Environmental Engineering. Johnson earned a Bachelor of Science degree in Civil Engineering from Howard University; a Master of Science degree in Sanitary Engineering from the University of Illinois, Champaign-Urbana; a doctorate in applied sciences from University of Delaware and a certificate in college management at Carnegie-Mellon University.
In addition to his academic background, Johnson has served as director of the Environmental Protection Agency's (EPA) National Center for Environmental Research, interim president of Baltimore City Community College, and as a technical consultant on environmental projects. His accomplishments have been recognized by both technical and civic awards.
---
Jerome W. Klasmeier
Appointed 2002 and 2008 to complete the terms of members who resigned; reappointed 2012, 2018; vice chair 2004-2006, 2008-2009, 2011-2012, 2016-2017
Klasmeier, former assistant comptroller for Maryland, has had a distinguished career in public service. He earned a Bachelor of Arts in Political Science from Loyola College (now Loyola University Maryland), and served three years as a commissioned officer in the U.S. Army.
Klasmeier has spent more than five decades in federal, state and local government service, including 14 years as deputy secretary of the State Department of General Services and three years as chief administrative officer to former Anne Arundel County Executive Janet Owens. He has been a member of the Hospice of the Chesapeake Foundation, the Providence Center Foundation and chairman of advisory board to the adjutant general for the Military Youth Corps.
---
Lawrence W. Ulvila Jr.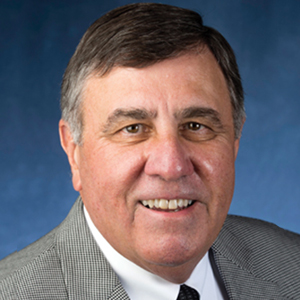 Appointed to a six-year term beginning July 1, 2016; chair 2017-2020
Ulvila is founder of Insurance Solutions. He chairs the Leadership Committee for Anne Arundel Medical Center (AAMC) McNew Mental Health Campaign and is past chair of the AACC Foundation board, AAMC Foundation board, Anne Arundel Chamber of Commerce, AAMC Outreach Council on Mental Illness and Alcohol/Substance Use, and The 21st Century Education Foundation. His more recent awards include Leadership Anne Arundel Distinguished Graduate Award, Maryland Association of Health Underwriters Person of the Year, Anne Arundel County Good Scout Award, Anne Arundel Chamber of Commerce Business Leader of the Year, inducted into the Chambers' Hall of Fame, and the Chamber's Lifetime Achievement Award.
Ulvila served as the Maryland Association of Community College (MACC) treasurer in 2019-2020 and is MACC president, 2020-2021.
---
Brig. Gen. Irene M. Zoppi Rodriguez, Ph.D., U.S. Army Reserves
Appointed to a four-year term beginning July 1, 2020.
Irene Zoppi Rodriguez is director of Army Reserve Engagement Cell (AREC) and deputy commanding general United States Army South, and the former deputy commanding general-s+upport under the 200th Military Police Command at Fort Meade. She holds a Doctorate in Philosophy from the University of Maryland, a Master of Strategic Studies from the U.S. Army War College, and a Master of Business Administration and a Master of Science in Business Marketing from Johns Hopkins University.
Her military awards and decorations include the Bronze Star Medal, the Meritorious Service Medal (with three oak leaf clusters), the Army Commendation Medal (with six oak leaf clusters), the Southwest Asia Service Medal (with three bronze stars), the Kuwait Liberation Medal (Kingdom of Saudi Arabia), the Kuwait Liberation Medal (Government of Kuwait) and the U.S. Army Parachutist Badge. She also received the Knowlton Award for Excellence in Military Intelligence in 2013.
Zoppi Rodriguez is an adjunct professor at the U.S. Army War College and Strayer University, and former adjunct professor of various higher education institutions.
---
Briana Barone
Appointed in fall 2020
Briana Barone holds associate degrees in Communication and Elementary Education. Barone returned to AACC to pursue her third and final degree in Secondary Education in English. In her former roles at AACC, Barone served in the Phi Theta Kappa International Honor Society, Student Government Association, Ambassador Campus Team and the Educational Policies and Curriculum Committee. Currently, Barone is the 2020-2021 Middle States Regional President for Phi Theta Kappa and Lead Coordinator of the Ambassador Campus Team. Barone enjoys creative writing, music composition, art and community service.
---