The administration of AACC consists of the president, vice presidents, deans and executive directors tasked with running the day-to-day operations of the college.
As the designated representative of the board of trustees, the president is the chief executive officer of the college. The president is responsible for the administration of the institution and implements the goals and policies approved by the board of trustees. The president also serves as the liaison between the various organizations within the college's governance system and all matters requiring action by the board of trustees.
Shared Governance
AACC has a well-defined system of shared governance that engages faculty, staff and students in the major decisions of the college. With the goal of improving student success, this collaborative process allows for input from key stakeholders, encouraging the free flow of ideas and positive resolution of critical issues. The governance structure is a hallmark of the institution and assures institutional integrity to fulfill its mission of service to the community.
---
Dawn Lindsay, president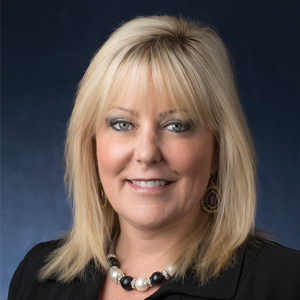 Dr. Dawn Lindsay is the sixth president of Anne Arundel Community College.
Lindsay has dedicated over 30 years to the community college system. She leads utilizing the philosophy of servitude leadership and believes the foundation for this leadership style requires a strong ethical platform, transparent decision-making, the ability to develop collaborative relationships that are mutually beneficial, a commitment to shared governance and an institutional commitment to student success.
She is an active advocate, representing the needs, values and importance of the community college system at the local, state and national levels. Her unique and diverse background provides a multifaceted understanding of the needs of various stakeholders. She believes in open access, quality and diverse educational offerings , and the need to build bridges among, and between, internal and external constituents.
Lindsay serves on national, regional and local boards. She is a member and chair of the board of directors for the League for Innovation in the Community College and a board member of the American Association of Community Colleges, which she serves as the chair of the Commission on College Readiness and member of the Directors and Membership Services committee. Regionally, she serves as a member of the Luminis Health Anne Arundel Medical Center Community Advisory Council and as a member of Anne Arundel County Inter-Faith Advisory Council.
Lindsay earned a doctorate in Organizational Leadership from Pepperdine University, a master's in Educational Counseling, a Bachelor of Arts in Psychology and a Bachelor of Social Work from McDaniel College.
---
Melissa A. Beardmore, vice president for Learning Resources Management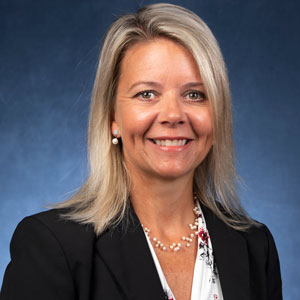 Melissa A. Beardmore, CPA, was named vice president of Learning Resources Management at Anne Arundel Community College in May 2008 after serving as acting vice president for a year. She was previously the college's executive director of Finance.
In her role as vice president, she manages and is responsible for the college's operating and capital budgets totaling nearly $245 million. She also oversees the departments of Auxiliary Services; Business and Financial Resources; Facilities Planning and Construction; Facilities Maintenance; Risk Management; Human Resources; Document and Copy Services; Strategic Communications; and the Department of Public Safety and Police. In addition, Beardmore serves on several collegewide committees, including the President's Cabinet, the Strategic Planning Council and the Academic Council. She works with the president, the board of trustees, and state and county officials to develop and implement initiatives.
Beardmore joined the college in June 2001 as its controller where she instituted several measures that eased the registration and payment processes for students, as well as provided cost savings to the college. While still controller, she served as acting executive director of finance from January to June 2004 when she was promoted to that post.
She is a 2007 graduate of the Leadership Anne Arundel program, a 2006 Tribute to Women in Industry (TWIN) award winner and received the 2016 Baltimore Business Journal Best in Finance CFO award.
Beardmore has a Bachelor of Business Administration in accounting from Loyola University Maryland and is a licensed certified public accountant in Maryland. She is a member of the Maryland Association of CPAs, the American Institute of Certified Public Accountants, National Association of College and University Business Officers (NACUBO) and the Maryland Association of Community College Business Officers. She has also served on NACUBO's Community College Council and as a member of the board and program and services committee of the Eastern Association of College and University Business Officers.
---
Richard C. Kralevich, vice president for Information and Instructional Technology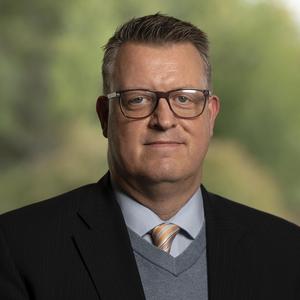 Richard C. Kralevich, Ed.D., became Anne Arundel Community College's first vice president for Information and Instructional Technology in May 2021. This new position acknowledges the critical role technology plays in institutional, instructional, operational and student success.
Drawing on his experience in curriculum and instruction as well as information and educational technology, Kralevich provides the vision and leadership for developing and implementing information technology strategies and initiatives. He has hands-on experience leading complex projects and delivering innovative technology solutions.
Kralevich's ideal team will foster a culture of excellence, take pride in their work, be solution oriented and is proud of the institution they serve. Collegewide, he will work to develop, implement and advance an overall shared vision for technology that is innovative, student-centric and customer-oriented.
A recognized leader, Kralevich is known for transforming organizations and empowering them to surpass peer metrics. At AACC, he will identify and implement innovative technology services that regularly meet or exceed institutional benchmarks and key performance indicators.
Prior to AACC, Kralevich was vice president for Information Technology and the founding director for the Center for Creative Instruction and Technology at Delaware Technical Community College. He also was a learning solutions architect at Ernst and Young and a senior academic technology director at Ellucian, where his team was awarded the SGHE National Award for Performance and Achievement.
He earned a Doctor of Education from the University of Delaware, a Master of Science in instruction technology from Bloomsburg University and a Bachelor of Arts in history from Pennsylvania State University. He is a certified lead auditor of ISP 9000, 9001 and QS-9000, project manager, as well as ERP system modeler.
---
Tanya Millner, provost/vice president for Learning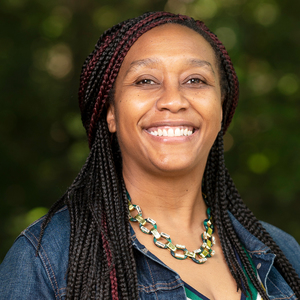 Tanya Millner, Ed.D., joins AACC as provost and vice president of Learning in August 2021. She most recently served the Connecticut State Colleges and Universities (CSCU) system as associate vice president of Teaching and Learning, and also was a tenured English professor. More than 28 years of employment in higher education has taken her to CSCU, Manchester Community College, Northeastern University, Park University, Northern Virginia Community College, Strayer University and Capitol College. In that time, Millner dedicated her attention to the development and support of students, faculty, staff and administrators.
At AACC, Millner provides leadership for our five schools of study: Business and Law, Continuing Education, Health Sciences, Liberal Arts and Science, Technology and Education. The Division of Learning oversees strategic planning (in conjunction with the college's president), learning advancement and the IDEA Lab, research, and institutional effectiveness. She is also responsible for learning outcomes assessment and program reviews, instructional and curricular planning, faculty hiring, promotion and tenure, and budget management.
Millner earned a doctorate in higher education administration from The George Washington University, a Master of Arts in English, writing and linguistics from Northeastern University, and a Bachelor of Arts in English with a minor in women's studies from Georgetown University. Her academic research includes the working conditions, job satisfaction and social network of part-time faculty at community colleges, and redesigning developmental English.
She recently completed the University of South Florida Muma College of Business's Diversity, Equity and Inclusion in the Workplace certificate program. In addition to being an educator, Millner has volunteered on several boards and is state board chair-elect of the American Council on Education Women's Network of Conn.
---
Felicia L. Patterson, vice president for Learner Support Services
Felicia L. Patterson, D.Mgt., joined Anne Arundel Community College as vice president for Learner Support Services in 2008. At AACC, Patterson is responsible for strategic planning, information technology, institutional research, enrollment management, and all student and academic support services including financial aid, admissions and registration, academic advising, retention management, and student life.
Patterson leads the Learner Support Services division to develop programs and projects to help with student retention and satisfaction, increase certificates and degrees, and continue to provide exceptional service to the students. With our Student Success 2020 strategic plan, she also serves as chair of the college's Achieving the Dream initiative, developing innovative strategies to increase student success.

Prior to coming to AACC, Patterson served as the executive vice president for Student and Enrollment Services at Community College of Denver (CCD) since 2000. At CCD Patterson developed and enhanced numerous student service initiatives, including the creation of a comprehensive Recruitment and Student Outreach office, the design of a one-stop Welcome Center, leading the state system in the development of a First-Year Experience program, and the purchase, remodel and program development of the Tivoli Student Union, the nation's only student union that is shared by three institutions of higher education. She also led the student services component of the student information system implementation for the Colorado Community College System.

She has served as a consultant evaluator for the North Central Association Commission on Accreditation and School Improvement, is a graduate of the Denver Metro Chamber of Commerce Leadership Denver Program, and served as chair of the Colorado Community College System Student Services Council.

Patterson earned a Doctor of Management degree from University of Maryland University College. She holds a Master of Arts in Higher Education Administration from the University of Denver and a Bachelor of Business Administration in Finance from Howard University.
---
Nanci A. Beier, registrar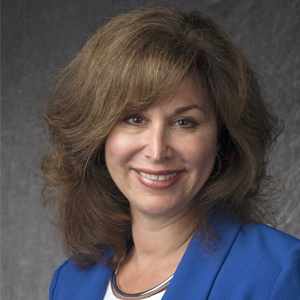 Nanci A. Beier was named registrar at Anne Arundel Community College in October 2010 after serving 10 years as assistant registrar for transfer credit, registration and military education at the college. She also had been serving as interim director for the Records and Registration office for nine months prior to her promotion.
Beier has worked in higher education, specifically in the community college environment, for more than 20 years, joining AACC in 1998 as a transfer credit evaluator. Her career shows a continuous increase in responsibility, progressing from a registration assistant and transfer credit evaluator at Prince George's Community College to her posts at AACC.
Her experience includes daily supervision of Records and Registration staff serving a diverse student population as well as the interpretation of state and federal regulations and academic policies. Beier has presented on issues related to records and registration at the state and national levels. She is an active member of the college community, serving on committees dealing with a number of issues.
Beier earned an Associate of Science degree in Business Administration from Prince George's Community College, a Bachelor of Science in Business Administration from Bowie State University and a Master of Arts in Public Administration from Bowie State University.
Her professional affiliations include the American Association of Collegiate Registrars and Admissions Officers (AACRAO) and Maryland Organization of Community College Registrars and Admissions Officers (MOCCRAO). She also is former president of the Maryland Transfer Credit Evaluators Committee.