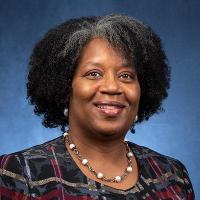 Greetings!
We are excited to have you join us for the 2023-2024 school year!
Anne Arundel Community College (AACC) is the best place to begin or continue your educational journey toward a rewarding career and future. At AACC, you will find a welcoming faculty and staff supporting a variety of online, hybrid and face-to-face classes in a wide range of certificate and degree programs.
In 2021, AACC opened the Clauson Center for Innovation and Skilled Trades, training students for rewarding careers in electrical, forklift operator, HVAC, plumbing, welding and finished carpentry. Another milestone completed in 2021 was the 175,000-square-foot Health and Life Sciences Building, a state-of the art learning space built to prepare students for careers with 17 biology and 20 health science labs.
While at AACC, please take the opportunity to explore new interests, make connections and engage in student life. Visit The Nest to find information on AACC's student clubs and upcoming events.
Check your MyAACC email account for frequent college updates and the Student Services page for Learner Support Services information and resources. As a reminder, we will continue to provide our students with all of the safety measures needed to maintain a healthy learning environment.
Welcome to the AACC community and please reach out if you need assistance from the AACC faculty or staff.
Sincerely,
Felicia L. Patterson, D.Mgt.
Vice President, Learner Support Services
Anne Arundel Community College
---
AACC Student Handbook
General information
Student Services and Resources