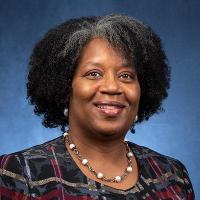 Dear AACC Students,
Welcome to the Anne Arundel Community College (AACC) family!
The administration, faculty, and staff are committed to providing you with a positive educational experience and look forward to helping you discover, plan, and achieve your goals.
Although currently we are delivering most of our courses online, you can continue to explore new interests, make connections, and engage in student life at AACC. Please visit The Nest where you will find information on AACC's student organizations and upcoming events.
Providing students with a quality, well-rounded education in a dynamic, respectful, and exciting learning environment remains our top priority.
Included in the Student Handbook are several student and academic support services to assist you in successfully completing your college education. This website has many more resources for students.
Please check your MyAACC email account for updates to the COVID-19 AACC Riverhawk Recovery Plan and visit our Student Services Recovery page for more information.
We are here for you, please reach out if you need assistance from the AACC faculty or staff.
Sincerely,
Felicia L. Patterson, D.Mgt.
Vice President, Learner Support Services
Anne Arundel Community College
---
AACC Student Handbook
General information