Commencement 2023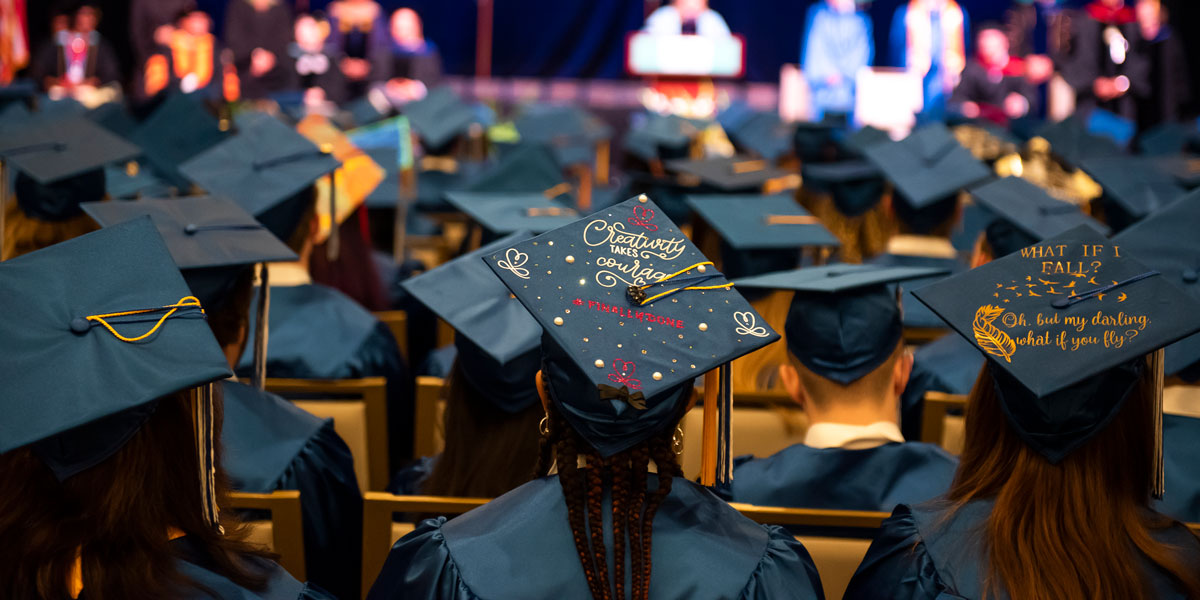 We are excited to celebrate graduation this year with an in person commencement!
All gradutes from summer and fall 2022, as well as candidates for graduation in spring 2023, are invited to participate.
2 p.m.: School of Health Sciences; School of Science, Technology and Education; and the School of Continuing Education and Workforce Development
6 p.m.: School of Liberal Arts and School of Business and Law
*Graduates/potential graduates may attend either ceremony based on the desired time or school.
Check for details and updates on our Commencement page.