Explore Service-Learning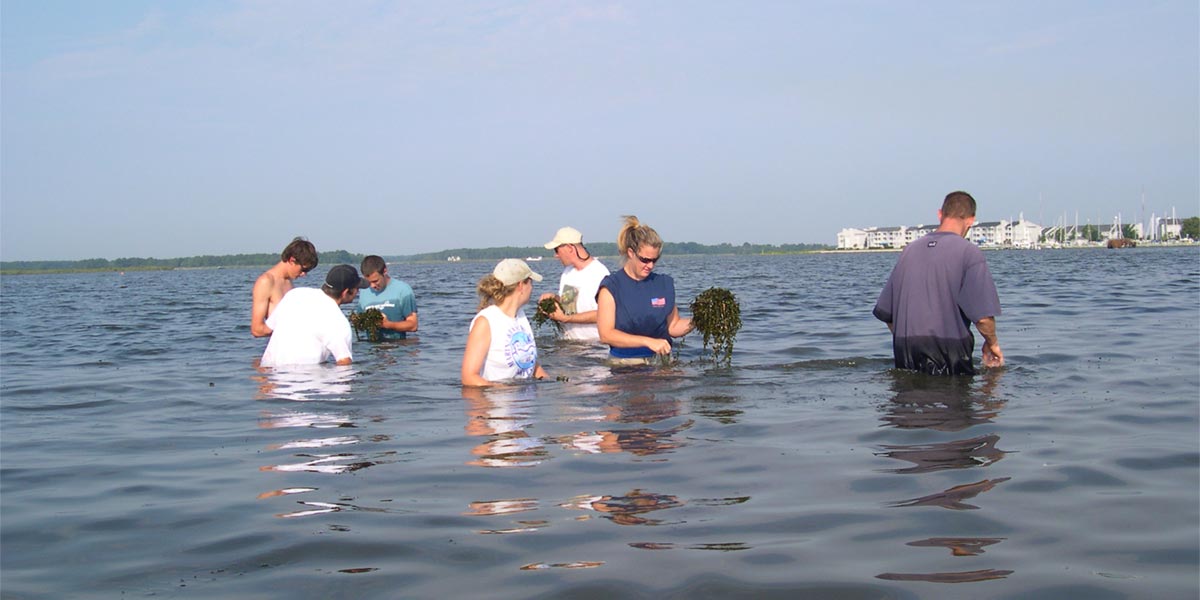 Service-learning helps students see the real-world application of course content. Students can participate in a variety of exciting hands-on service experiences that meet community needs. Service-learning is also a great way for students to get experience and enhance their résumé for transfer and jobs.
---
Get Started
Have Service-Learning Requirements Now?
Visit the Careers and Employment, Internships and Service-Learning section on Canvas to find instructions on getting started with service-learning, the Service-Learning Contract/Liability Waiver and Service-Learning Hours Log forms, a list of service-learning opportunities, and other helpful resources.
Log in to MyAACC
Select the Access My Courses button, which opens up the Canvas Dashboard
From the Global Navigation menu, select the Student Resources link
Select the Careers and Employment, Internships and Service-Learning icon
---
Service-Learning Courses
Service-learning options usually are available in sections of the courses below.
Art
ART-166 – Graphic Design
ART-264 – Fundamentals of Typography
ART-266 – Graphic Design 2
Biology
BIO-103 – General Botany
BIO-107 – Environmental Science
BIO-230 – Structure and Function of the Human Body
BIO-231 – Human Biology 1
BIO-232 – Human Biology 2
BIO-233 – Anatomy and Physiology 1
BIO-234 – Anatomy and Physiology 2
Business
BPA-103 – Introduction to Entrepreneurship
BPA-105 – Exploring the Future
BPA-111 – Business and Its Environment
BPA-120 – Small Business Management
BPA-125 – Marketing Principles
BPA-126 – Advertising and Sales Promotion
BPA-127 – E-marketing
BPA-162 – Business Communications
BPA-171 – Principles of Supervision
BPA-172 – Human Resource Management
BPA-231 – Social Entrepreneurship
Chemistry
CHE-112 - General Chemistry 2
CHE-214 - Organic Chemistry
Communications
COM-101 - Introduction to Mass Media
COM-111 - Fundamentals of Oral Communication
COM-200 - Intercultural Communication
Dance
DAN-221 - Intermediate Modern Dance 1
DAN-222 - Intermediate Modern Dance 2
DAN-240 - Dance Production
English
ENG-121 - Composition and Literature
Entrepreneurial Studies
ESI-103 - Entrepreneurial Thinking, Creating and Opportunity Recognition
ESI-104 - Sales and Marketing for Small Business
Future
FTR-105 – Exploring the Future
Gender Studies
GSS-113/HEA-113 – Women's Health
GSS/HUM-210 – Images of Women
Health
HEA-101 – Health, Fitness and Exercise Studies
HEA/GSS-113 – Women's Health
HEA-115 – Personal Safety
HEA-230 – Personal Trainer Fundamentals
Hotel/Restaurant Management
HRM-123 – Cooking Techniques 1
HRM-251 – Food and Beverage Operations Management
Human Services
HUS-114 – Counseling, Assessment and Case Management
Math
MAT-221 – Fundamental Concepts of Math
Nursing
NUR-220 – Nursing of Adult Clients in Health and Illness 2
NUR-221 – Nursing Care of Children and Families
Philosophy
PHL-111 – Introduction to Philosophy
PHL-146 – Contemporary Moral Problems
Physical Science
PHS-100 – Physical Science
Physical Therapist Assistant
PTA-101 – Introduction to Physical Therapist Assisting
Physician Assistant
PHA-114 – Pediatric Medicine 1
PHA-119 – Pediatric Medicine 2
Physics
PHY-111 – Fundamentals of Physics
Psychology
PSY-105 – Exploring the Future
PSY-111 – Introduction to Psychology
PSY-123 – Social Psychology
PSY-211 – Developmental Psychology
PSY-214 – Abnormal Psychology
Sociology
SOC-105 – Exploring the Future
SOC-111 – Introduction to Sociology
Spanish
SPA-221 – Intermediate Spanish Conversation
Community Nonprofit Organizations – Interested in hosting AACC Service-Learning Students?
AACC is lookig for sustainable, long-term partnerships with county nonprofit organizations for collaboration. Your voluneer activities can make great, hands-on learning experiences for our students that complement classroom learning. Email service-learning@aacc.edu to get started.