Explore Service-Learning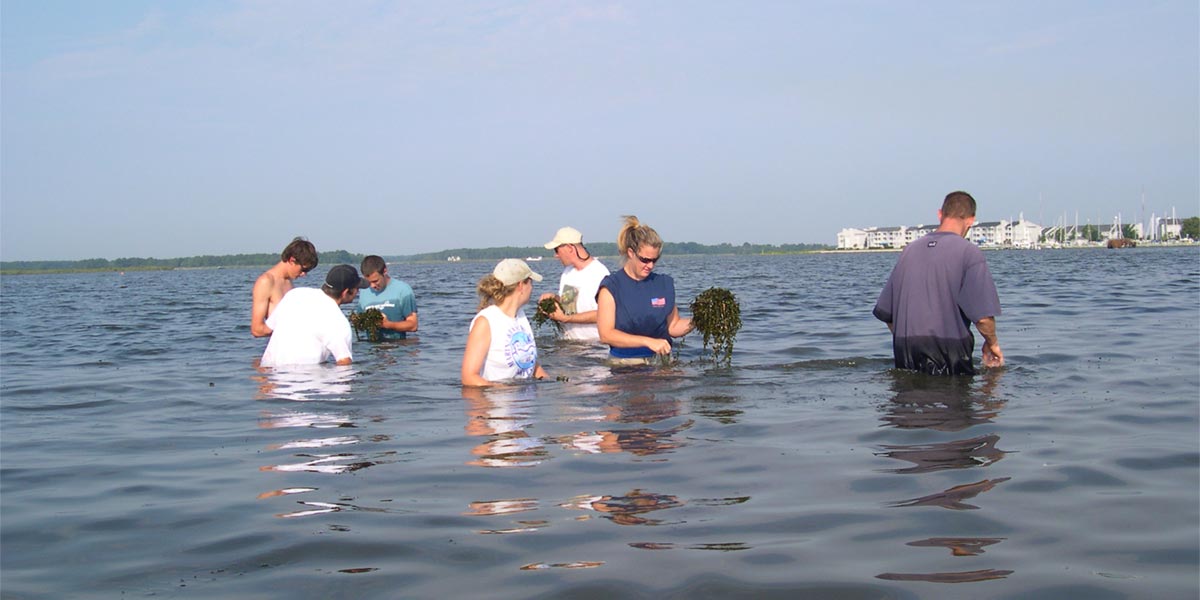 Service-learning helps students see the real-world application of course content. Students can participate in a variety of exciting hands-on service experiences that meet community needs. Service-learning is also a great way for students to get experience and enhance their résumé for transfer and jobs.
---
Get Started
Volunteer to get experience, meet others and give back to the community. Here's how to get started:
Enroll in an AACC course that offers service-learning assignments. Courses with a service-learning component have a note in the course description. Or you can search for "service learning" as a keyword in our online course search.
Get involved with an AACC student organization participating in service projects.
Service-Learning Resources
If your instructor has included service-learning in the syllabus, you can get started by accessing the service-learning student handbook and forms below. The following links require Adobe Reader.
STUDENTS: Have you participated in service-learning at AACC?
Your experiences are documented on your official transcript to share with employers and colleges!
Learn how to request an official Service-Learning Record.
---
Frequently Asked Questions
Got more questions? Check our FAQ section here for other information.
What is service-learning?
Service-learning combines academic studies with community volunteer service, enhancing student learning through a hands-on service experience that meets a community need. Students perform volunteer assistance to learn more about the subjects they are studying and also to help the community. Through a reflection assignment, students demonstrate their understanding of course learning objectives.
What is the difference between service-learning and internships?
Service-learning is short-term volunteer work integrated within a course with faculty-guided reflection. Internships are career-focused experiences requiring a longer time commitment. They also can offer payment.
Is there a service-learning requirement for graduation at AACC?
What are some examples of the types of service work I could perform?
Diverse volunteer opportunities are available ranging from working with children, elderly and animals, or working on environmental and health issues. AACC works with more than 150 nonprofit organizations in the community and more than a dozen opportunities are available on campus.
Can I do service-learning if my instructor does not offer service-learning in their class?
Can I do service-learning in more than one class?
Yes, but it is the responsibility of the student to work this out with each instructor to ensure that all course requirements are met.
Can I do my service-learning where I currently work or volunteer?
No. Typically a service-learning experience is designed to give you a new experience.
How many hours do I have to volunteer?
Check your course syllabus. Typical assignments range from 10 to 20 hours.
Can I volunteer at an organization that is not on the list of approved organizations?
No. There are legal and logistical issues involved in selecting community partners, so you must select from the approved list.
How can I get a nonprofit organization added to the approved list of organizations?
Contact the Center for Learning through Service and provide the name of the organization, a contact person's name, phone number, and email address. We will contact the organization.