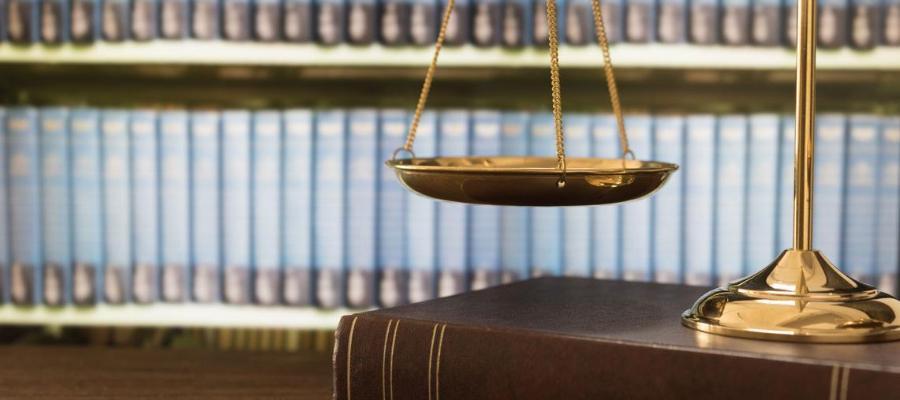 Are you seeking a career where you can combine your left-brain analytical skills with right-brain problem solving, and help people in the process?
Anne Arundel Community College's dynamic and well-respected Law and Jurisprudence Pre-Law Transfer Program might be for you. It's rare for a community college to offer a pre-law program, but at AACC you'll refine your critical-thinking and analytical skills and learn the basics of the American legal system. Your faculty will include experienced practicing attorneys and judges.
Our innovative curriculum includes a Legal Research and Writing course taught onsite at the State Law Library, as well as an internship program that will help you gain real-world experience in the legal world. By the time you finish your degree, you'll be well-prepared to transfer to a four-year institution. Many of our students also transfer to the early admit program at the University of Baltimore, where it's possible to complete law school in two years instead of the traditional three.
---
Transfer Degree
The Legal Studies Institute is proud to offer the following Associate of Arts (A.A.) in Law and Jurisprudence. As an additional transfer option, AACC has the unique Transfer Studies degree. All of these degrees will prepare you to transfer to a four-year institution. Whichever path you choose, we strongly encourage you to meet with an advisor to structure your AACC studies to meet your specific transfer goals.
Law and Jurisprudence, A.A.
You'll develop a proficiency in writing, speaking, researching, analyzing and thinking logically. Through core courses considered essential to the jurisprudence student — such as ethics, constitutional law, legal research and writing — you'll gain a multidisciplinary background critical for success in the legal world.
Transfer Studies, A.A.
The Transfer Studies, A.A. allows you to explore different subjects or concentrate on a specific course plan that will best meet your in-state (and even some out-of-state) transfer goals. This option is particularly good if you are undecided in your ultimate career direction, not sure where you'd like to eventually transfer or just looking to complete general education requirements while "testing the waters" of a particular major. No matter what brings you to Transfer Studies, the result is a well-rounded associate degree preparing you for further studies and successful career.
Loading... in the AACC College Catalog.
---
What can you do with a degree in Law and Jurisprudence.
Our A.A. degree in Law and Jurisprudence will prepare you to transfer to a four-year college or university. Many of our students go on to complete law school and pursue rewarding careers as practicing attorneys, while some go on to complete a certificate or degree in Paralegal Studies. Others become mediators. And with four-year transfer agreements with dozens of colleges and universities in Maryland and beyond, a degree from AACC has never been a better investment. For outlook information about specific careers, visit the Bureau of Labor Statistics Occupational Outlook Handbook.
---
Related Studies
If our Law and Jurisprudence program sounds appealing, but you'd like to compare it to other offerings, see if one of these areas of study is a better fit.