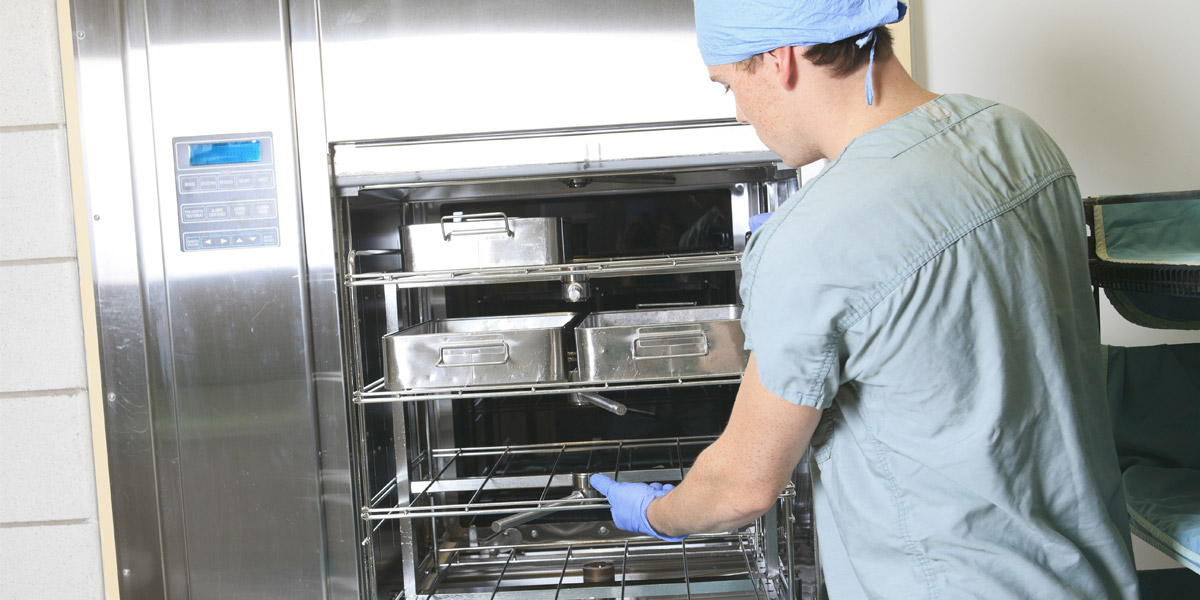 Join the high-growth field of health care as a central sterile processing technician with training from Anne Arundel Community College. Our experienced and credentialed professional faculty will prepare you for a rewarding career working in a variety of medical settings to ensure the cleanliness and safety of operating rooms, tables and other equipment.
Learn more about upcoming mandatory Central Sterile Processing information sessions.
What courses will I take?
The following courses are required to complete the program:
STP-500 Central Sterile Processing Technician
OPA-337 Career Development
STP-505 Central Sterile Processing Technician: Externship 1
STP-506 Central Sterile Processing Technician: Externship 2
­STP-507 Central Sterile Processing Technician: Externship 3
STP-508 Central Sterile Processing Technician: Externship 4
What credentials can I earn?
This program will prepare individuals to take the exam to become a Certified Registered Central Service Technician (CRCST) through the International Association of Healthcare Central Service Material Management (IAHCSMM).
What is the job outlook?
Overall, employment of central sterile processing technicians is projected to increase by 12% through 2027. The average annual salary in Maryland is approximately $37,000 per year.
Source: Emsi 2018.4
What will it cost?
$2,628 for Anne Arundel County residents, including tuition and fees, for the program and externship.
Students must purchase their own textbook via the IAHCSMM website: CRCST Textbook Only – 8th Edition.
The course is eligible for the continuing education payment plan.
What are the requirements?
Must be at least 18
Must have a high school diploma or G.E.D.
Strong interest in the field
Willingness to commit to training and employment
Basic computer technology skills (typing, email and internet navigation)
What are the externship requirements?
Must complete an application and be recommended by the CSP class instructor and the career development class instructor
Background check (included in tuition)
Immunizations (may require additional student expense)
Externship requires the student to be available to volunteer for a MINIMUM of two, eight-hour shifts during the week at one of our partner facilities.
Drug screening
How do I enroll?
Interested students must attend a CSP information session, as well as an orientation event before registering for the program. Register for an upcoming Central Sterile Processing information session.