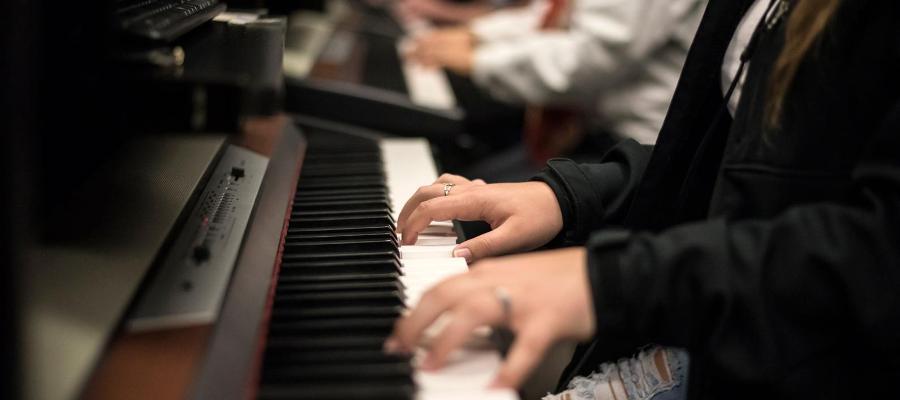 Do you want to change the world using the international language of music?
Anne Arundel Community College's Music Department might be able to help you inspire those around you. You'll benefit from small class sizes taught by dedicated faculty, several of whom play for the Annapolis Symphony Orchestra. You'll receive free tutoring for music theory, and enjoy world-class facilities including smart classrooms, a piano lab and a computer music space. Whether you hope to transfer to a four-year program, gain your associate degree for private teaching or brush up your performance skills, AACC's Music program can help.
---
Transfer Degrees
The Performing Arts department is proud to offer the Associate of Arts (A.A.) in Music. As an additional transfer option, AACC has the unique Transfer Studies degree. Both degrees will prepare you to transfer to a four-year institution. Whichever path you choose, we strongly encourage you to meet with an advisor to structure your AACC studies to meet your specific goals.
Music, Arts and Sciences Transfer, A.A.
You'll get a broad background in music theory and ear training, as well as the opportunity to hone your instrumental and performance skills.
Transfer Studies, A.A.
The Transfer Studies, A.A. allows you to explore different subjects or concentrate on a specific course plan that will best meet your in-state (and even some out-of-state) transfer goals. This option is particularly good if you are undecided in your ultimate career direction, not sure where you'd like to eventually transfer or just looking to complete general education requirements while "testing the waters" of a particular major. No matter what brings you to Transfer Studies, the result is a well-rounded associate degree preparing you for further studies and successful career.
Loading... in the AACC College Catalog.
---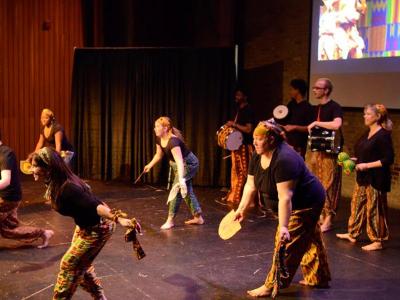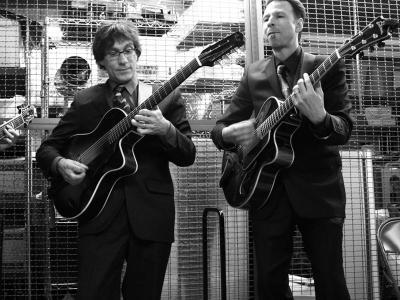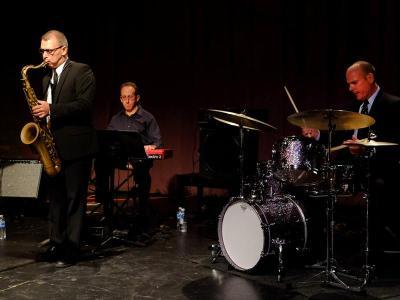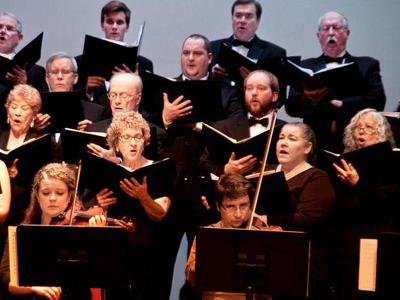 Performing Groups
The following ensembles represent the performance component of the music program at AACC.
AACC Chamber Singers
This small choral group is selected by an audition process. If you're selected, you'll sing a diverse repertoire ranging from chant to vocal jazz. You'll also join the AACC Concert Choir for master works of choral/orchestral literature.
For information contact Douglas Byerly, associate professor.
AACC Concert Band
A student and community group of wind, brass and percussion players embracing traditional wind band and contemporary works, led by Paul Dembowski, adjunct faculty member and AACPS Music Magnet program department chair.
AACC Concert Choir
Lively interpretations of contemporary and classical works, directed by Douglas Byerly, associate professor.
AACC Jazz Ensemble (Small Combo)
Credit and noncredit students present jazz standards and selected pieces from various genres, directed by Ian Wardenski, Ph.D., department chair.
AACC Jazz Ensemble (Big Band)
Credit and noncredit students offer the big band sound, directed by regional jazz musician and adjunct faculty member Tim Powell.
AACC Opera
Fully staged productions from the "Magic Flute" to "Phantom of the Opera," under the direction of Douglas Byerly, associate professor.
AACC Symphony Orchestra
A collection of talented students, faculty and community members present timeless programs led by Conductor, Anna Binneweg, D.M., associate professor.
World Music
Celebrate the diverse performing arts from around the globe with special guests, student and faculty performers.
What can you do with a degree in music?
Many of our graduates pursue four-year degrees in music from top-notch conservatories. Later, our alumni enter a number of rewarding careers, some as:
Music teachers
Choral or band directors
Performers
Sound engineers
Orchestral musicians
For outlook information about specific careers, visit the Bureau of Labor Statistics Occupational Outlook Handbook (sponsored by the Bureau of Labor Statistics).
---
Related Studies
If Music sounds appealing, but you'd like to compare it to other offerings, see if one of these areas is a better fit.