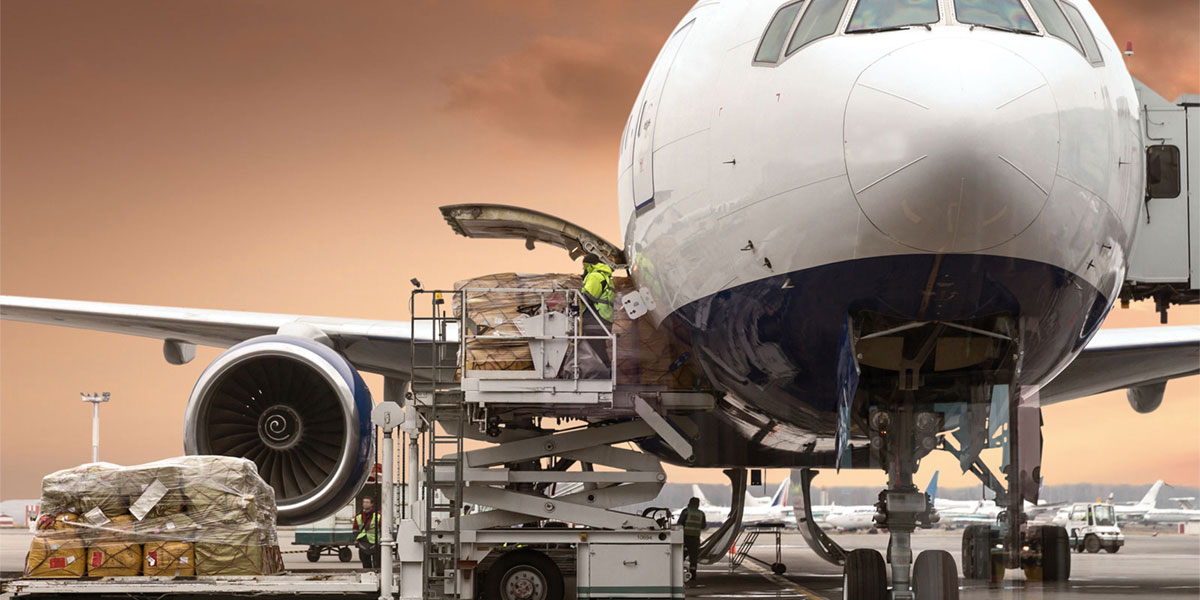 If you're looking for a career in a growing industry with plenty of opportunities right here in Anne Arundel County, our Supply Chain Management program might be for you. Supply Chain Management is the oversight of information, finances and materials as they move from supplier to manufacturer to wholesaler to retailer to consumer. And in AACC's Supply Chain Management program, you'll be taught by instructors with current industry experience. Through field trips and hands-on learning activities, you'll learn about all five modes of transportation and intermodal transportation. You can earn a credential in only 18 credit hours that allows you to enter this thriving and well-paid field. But you can also continue to advance your education and your career at a pace that suits you.
---
Career Degrees
AACC offers the following Associate of Applied Science (A.A.S.) degrees. The state of Maryland refers to the A.A.S. as a career degree, because it's intended to provide you with skills to enter the workforce. In some cases, AACC has entered into transfer agreements that allow these degrees to transfer to select colleges. A list of active agreements may be found on this website. You can also learn more about transferring from AACC to continue your education.
Supply Chain Management, Business Management, A.A.S.
Students in this program are exposed to all aspects of today's rapidly changing and technologically challenging business environment. The degree prepares students for careers in the global economy.
Credit Certificate
The following certificates prepare students for employment and feeds into the A.A.S. degree, if desired.
Supply Chain Management, Business Management
You'll sharpen your basic business skills and gain an overview of supply chain management principles, with the ability to focus your studies on global business, airport and seaport operations, domestic and international freight operations and more, according to your interests. You'll be ready to enter the workforce right now, and you'll also be well-prepared to continue your studies at a later date if you choose.
Transportation, Logistics and Cargo Security
You'll specialize in the five modes of transportation and intermodal transportation. You'll be ready for an entry-level position in the growing field of transportation and logistics, or, if you're an existing industry employee, you will enhance your knowledge and skills.
Interested in Transfer?
If you're interested in earning a four-year degree and want to study this subject, Transfer Studies may be your solution. This distinctive degree is designed to let you choose an area of concentration (or major), while completing your state of Maryland general education requirements.
Transfer Studies, A.A.
The Transfer Studies, A.A. allows you to explore different subjects or concentrate on a specific course plan that will best meet your in-state (and even some out-of-state) transfer goals. If you hope to transfer to a specific program or school, one of our advisors can help structure your AACC studies specifically for that purpose. The result? You get a well-rounded associate degree preparing you for further studies and successful career.
Loading... in the AACC College Catalog.
---
What can you do with a degree in Supply Chain Management?
Supply Chain Management is a growing industry, with well-paid entry-level positions. You can earn a certificate in just 18 credits that allows you entrance to the field. Our graduates pursue rewarding careers in the areas of transportation, freight management, cargo operations, freight forwarding or customs brokerage. And with four-year transfer agreements with dozens of top colleges and universities in Maryland and beyond, a degree from AACC has never been a better investment. For outlook information about specific careers, visit the Bureau of Labor Statistics Occupational Outlook Handbook (sponsored by the Bureau of Labor Statistics).
---
Related Studies
If Supply Chain Management sounds interesting, but you'd like to explore some more, take a look at these related programs also here at AACC.