Although our physical doors at AACC are closed in response to COVID-19, we are continuing to offer services remotely for our students, faculty and staff.
Visit our COVID-19 page for details or review the student FAQ for a list of remote contacts.
---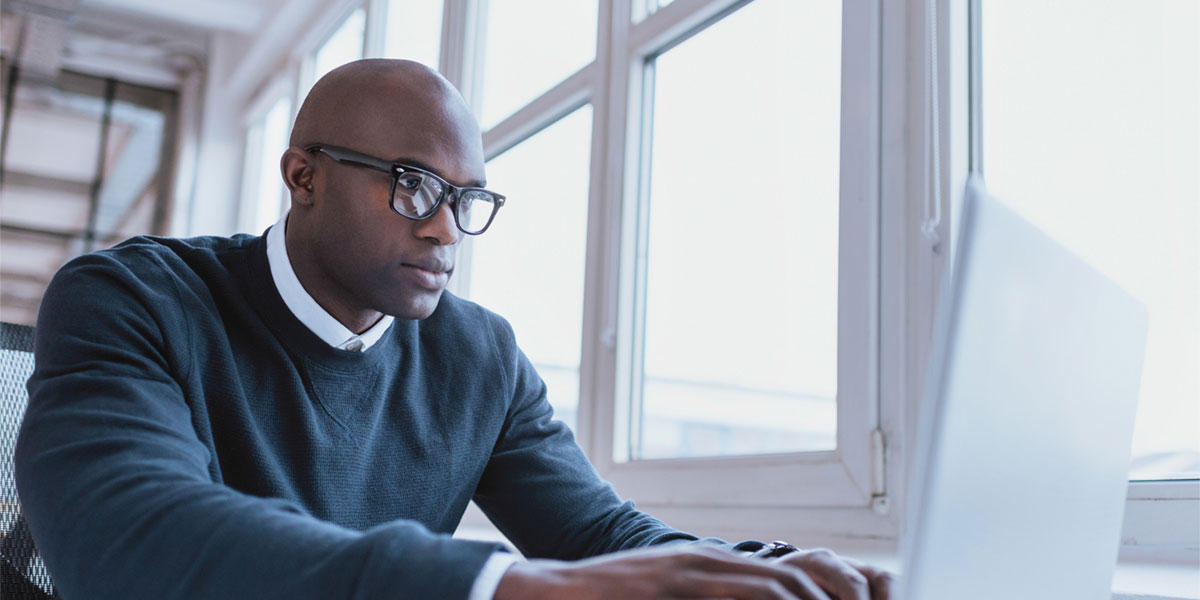 Now that you've applied, taken your placement tests and met with an academic advisor, you can register for credit courses at AACC! What will you learn? Who will you become? Answering those questions starts with choosing your first AACC classes. Be sure to register as early as possible – no one is given priority registration, so popular courses fill up fast.
And remember – if you need help, we are ready to help you through the registration process. Don't hesitate to reach out if you have questions.
---
How to Register for Credit Courses
Register through your MyAACC account. Just follow these steps:
From the menu in the upper left-hand corner, select Self Services > Credit Students > Registration > Register for Credit Sections.
Use the MyAACC credit course search to find classes that interest you. Be sure to note the course and section numbers for each class you want.
Select your classes. Each chosen course will be added to your checkout basket.
Review your registration results.
Make your tuition payment.
Log out of MyAACC and close your browser to ensure your session is completed.
After completing your online registration, you'll receive an email confirming your registration activity. Check your class schedule in MyAACC for room updates before the term begins.
---
Registration Dates and Deadlines
Credit courses are offered in four terms – winter, spring, summer and fall. Registration for summer typically begins in March, fall registration begins in April, sign up for winter term in October and spring registration opens in November. The Academic Calendar provides specific dates.
In terms of deadlines, you must register for class before the first scheduled class meeting. We encourage you to register as early as possible to increase your chances of getting the course and section you want.
In general, the registration deadlines for the different types of classes at AACC are:
| | | |
| --- | --- | --- |
| Type of Class | On-time Registration deadline | Add deadline |
| Face-to-face classes meeting two or more days per week | Before the first scheduled class meeting | Before the second scheduled class meeting |
| Face-to-face classes meeting once per week | Before the first scheduled class meeting | Adding is prohibited |
| Hybrid or online classes | Before the first day of the session in which the class is offered | By the end of the first day of the session in which the class is offered |
Need to make a change?
It is critical that you finalize your schedule well before the first day of class. Be sure not to miss the first class – research shows that your success depends on it. However, we realize that sometimes there are extenuating circumstances which call for a schedule change. In these cases, be aware you'll need to act quickly as the window to make a change is short.
If you're adding a face-to-face course that meets two or more days a week, you have until the second scheduled class meeting to add it. Changes to hybrid or online classes can be made only until midnight on the first day of class. If you've missed the deadline, you'll need to search for a course that hasn't started, or in exceptional circumstances, you may contact the assistant dean for options.
Keep in mind the department is not likely to grant your request simply because you prefer a different instructor or the meeting time is not convenient to your schedule. If the assistant dean does grant your request, he or she will provide you a change form or an email to take to the Records and Registration office. If permission is granted, you have two days to take or email your permission to the records office.