COVID-19 INFORMATION
Learn more about our plans, services, in-person hours and other resources.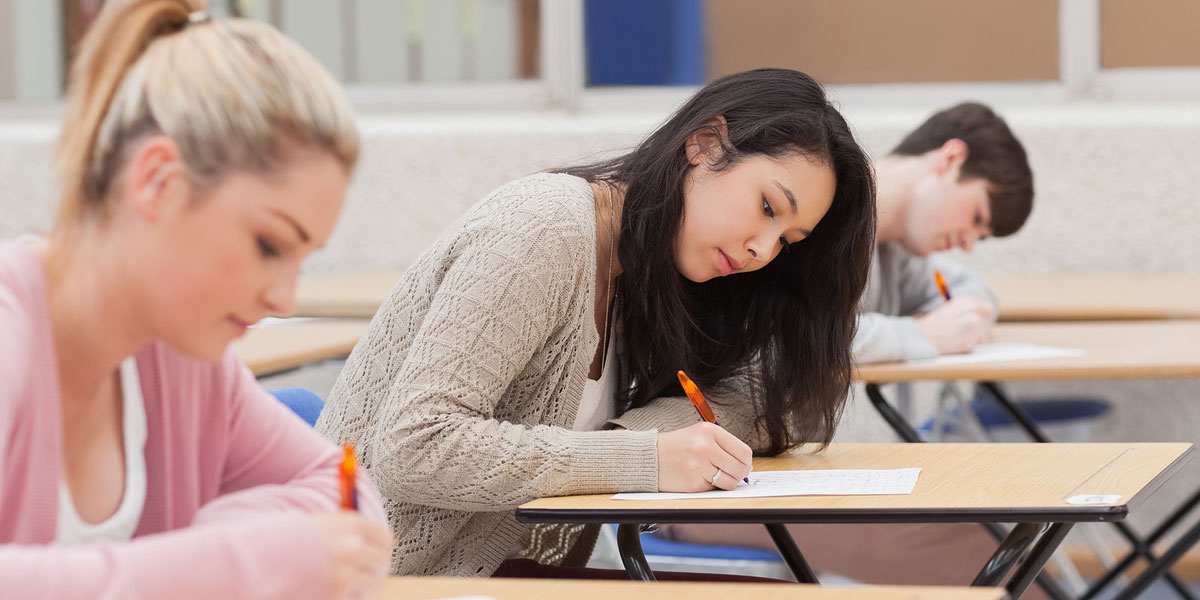 Welcome to Testing and Assessment Services at AACC. There are lots of reasons you may need to take a test: as part of the application process, as an assessment for a college class or as a final step in earning a professional certification. While we know testing can be stressful, we think of testing as an opportunity for you to take a step closer to achieving your goals.
Hours
Email our testing office at testing-arnold@aacc.edu for information on how to take your placement tests. All Accuplacer Placement Testing requires a prep course in Canvas before registering for the placement.
These hours are subject to change. For the most up-to-date hours, be sure to check the Riverhawks Reunite page.
Arnold Testing:
Location: Student Union (SUN) 240, second floor
Phone: 410-777-2375
Email: testing-arnold@aacc.edu
Mondays and Thursdays: 8:30 a.m.-8 p.m.
Tuesdays and Wednesdays: 8:30 a.m.-6:30 p.m.
* Limited Saturdays in Arnold only for course-based exams and placement testing:
Feb. 19, March 12 and 19, April 2 and 23, and May 7 and 14, 9 a.m.-1 p.m.*
Arundel Mills Testing:
Location: AMIL 112
Phone: 410-777-1915
Email: testing-AMIL@aacc.edu
Tuesdays: Noon-8 p.m.
Wednesdays: 10 a.m.-6 p.m.
Glen Burnie Town Center:

Location: GBTC 208
Phone: 410-777-2906
Email: testing-GBTC@aacc.edu
Tuesdays: 8:30 a.m.- 12:30 p.m.
1:30 p.m.-4:30 p.m.
Wednesdays: 10 a.m.-2:00 p.m.
3 p.m.-6 p.m.
---
Types of Available Testing
Depending on your goals, there are several categories of tests you may need to take at AACC. The links below describe the types of tests we offer, including step-by-step instructions for scheduling, preparing for and taking each exam.
Placement Testing for New Students
Course Testing
Distance Learning Testing
Certification Exams and Additional Assessments
Proctoring Services for Other Institutions
---
Our Mission
The testing center serves as an arm of a comprehensive community college in order to provide test administration services to both traditional and non-traditional students of the college and residents of Anne Arundel County.
We meet this mission by:
Providing assessment testing for incoming students and interpreting test results and available resources to provide support services to enhance college success.
Supporting classroom instruction by providing make-up and distance learning testing.
Assisting students in acquiring financial resources to facilitate access and achieve their educational goals through the administration of Ability Benefit Tests.
Accommodating special needs students through testing accommodations.
Providing certification exams and credit by examination.
Adhering to National College Testing Association(NCTA) Professional Standards and Guidelines.