AACC Ambassadors Continue to Represent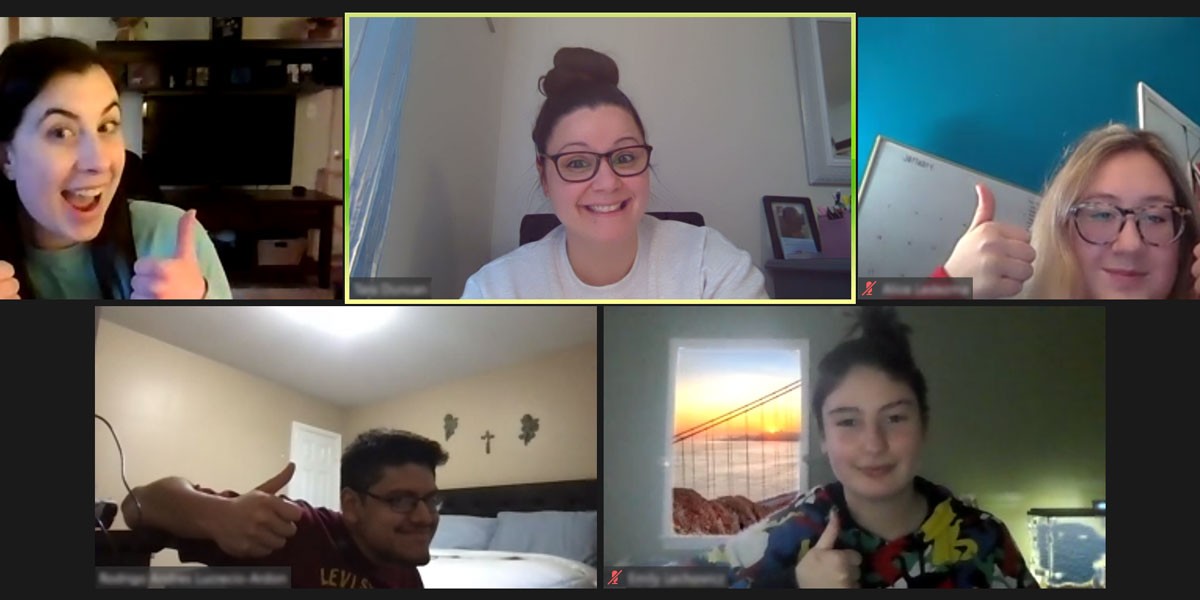 The Ambassador Campus Team is a group of outstanding student leaders who represent AACC at various events and share their experiences with incoming students. In the past they have assisted at recruitment events, student panels and group tours. While AACC has been operating remotely, they have stayed active, volunteering in virtual reading nights and craft events with local organizations, collecting donations for Baltimore Washington Medical Center Foundation, and helping other students navigate AACC's website and the online student portal.
"The pandemic changed a lot with the program. We had to go from face-to-face events to all virtual and it was difficult at first," computer informational systems major Kevin Lemus said. "Through time and effort, we began to offer opportunities for our ambassadors to gain a variety of skills through the virtual environment."
In addition to representing the college at events, the ambassadors have the opportunity to connect with each other and grow as leaders through workshops and networking events.
"I remember going to one of the meetings. And it was the first time I felt like I was in a college room filled with college people," former ambassador Nicole Newell said.
Although the ambassadors now meet virtually, coordinator Heather McFarland has tried to keep the sense of connection the same by creating a mentorship program. Each new ambassador is paired with a person who has been in the program for at least a year. There also are regular, fun events to help the students get to know each other.
"What I've enjoyed most about overseeing the ambassador program over the past several years is seeing the friendships that blossom and grow between the ambassadors. They can build a support system of peers who cheer them on throughout their college journey, which I believe is so incredibly important," McFarland said. "It's been a very different year for the ambassadors, but I'm grateful that we've been able to continue our mission of providing support for our students, the college community and each other."
Interested in hearing from the ambassadors or joining them yourself? Find them on Instagram, Facebook or the AACC website.