Devin Valko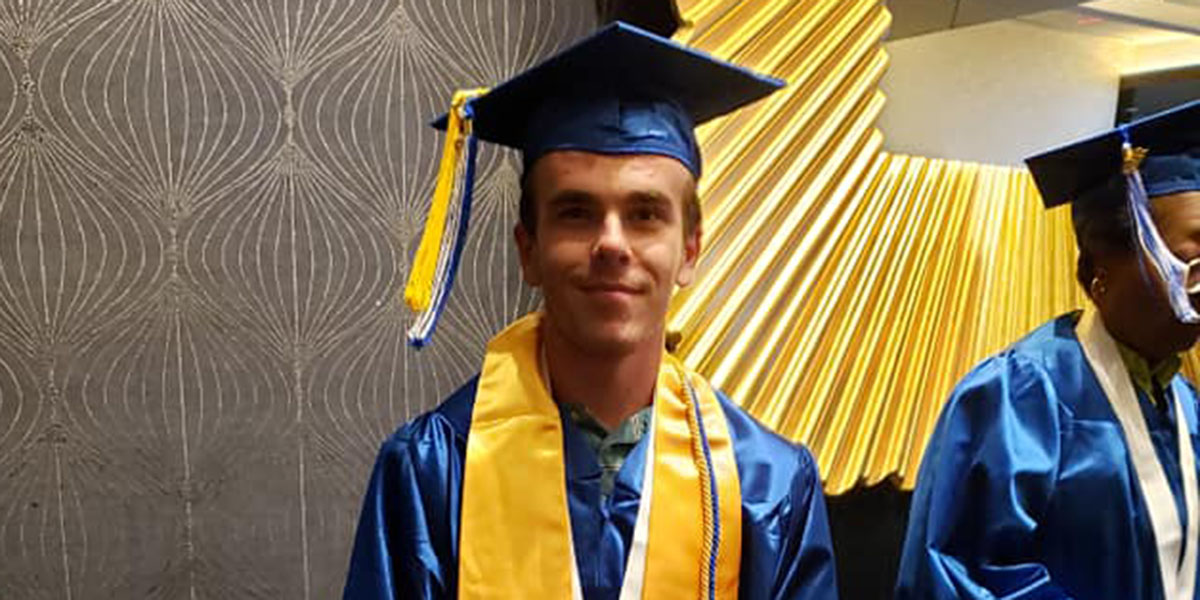 By the time Devin Valko graduated from high school, he was halfway through completing an associate degree in Cybersecurity and Digital Forensics at AACC. During his sophomore year at North County High School, he enrolled in Jump Start (now known as the Early College Access Program), which enables high school students in Anne Arundel County to enroll in AACC courses with a 50% tuition discount.
Valko went on to complete a bachelor's degree in digital forensics at the University of Maryland Global Campus in 2021. He already had a job lined up with the Department of Defense upon graduation thanks to an internship he'd had with the department.
Valko had to sacrifice to get to where he is today. In addition to taking college-level courses at a young age, he also worked two jobs, one of which was at AACC.
"I need(ed) to have enough money to pay bills, but I also need(ed) to have time to do school," he said about the balancing act. "Sacrifices were made. I didn't really have a social life. I might be able to hang out every now and then with a friend ... but overall, I had a lot going on, so it was difficult."
For Valko, having a goal of a career in cybersecurity helped motivate him along the way. He recommends any student coming to AACC find a similar motivation to keep them going when they struggle.
"People who get through college have some factor, whether it's a job at the end of the road, somebody in their life who keeps motivating them or they have something in their life that continues to push them to strive. My advice ... is you need to find that motivation, ask yourself who gives you this motivation in your darkest time, and when you find that motivation, hold onto it and then continue to use that to get through college."