Cultivating Environmental Partnerships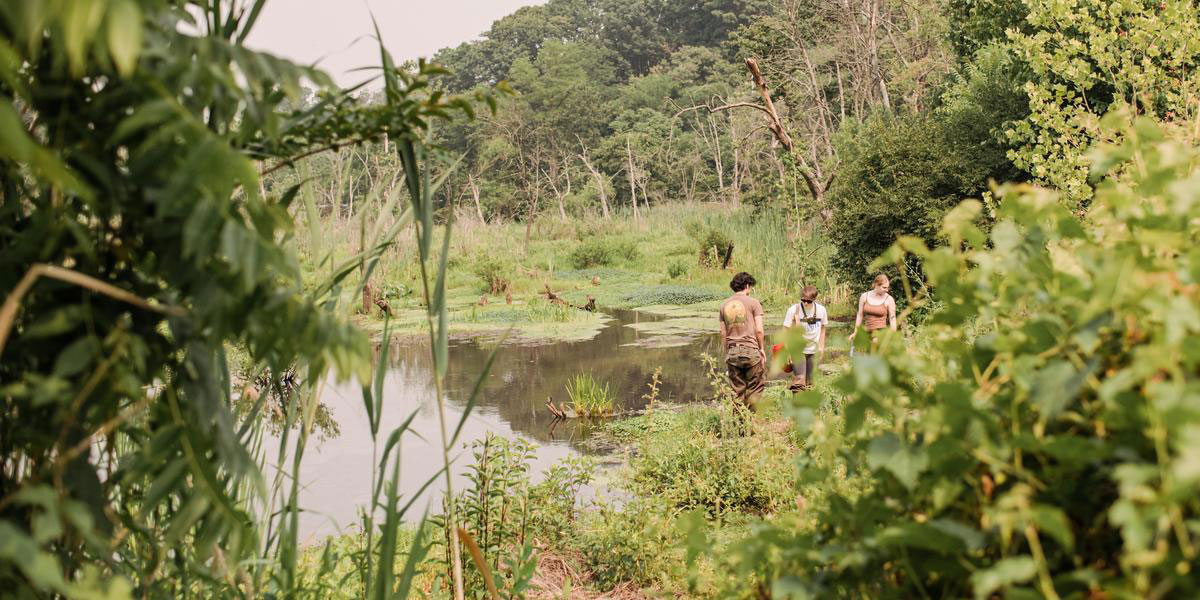 Wingspan, Fall 2023
Students in the Environmental Center at AACC provide valuable data about the health of our forests, local rivers, streams and the Chesapeake Bay to the community through activities such as water quality monitoring, annual species diversity studies and horseshoe crab surveys. With support from local government agencies, community organizations and private donors, the Environmental Center complements the work of larger organizations.
"The Environmental Center engages students in activities that serve the local community, teaches them skills to be marketable and better prepares them for transfer to other institutions," said Tammy Domanski, Ph.D., Environmental Center director.
Domanski has been offering students active learning opportunities as part of Operation Clearwater, one of the center's longest running partnerships, for 27 years. Through Operation Clearwater, students monitor summer river water quality at sites along the Severn, Magothy and West/Rhodes rivers as well as Rock Creek, Back Creek and Spa Creek. That data shows ecosystem health and helps determine if the water is safe for swimming.
"Spa Creek Conservancy could not ask for a better partner than Dr. Tammy Domanski from the AACC Environmental Center," said Donna Jefferson of the conservancy's board of directors. "From hosting the first Anne Arundel County Youth Environmental Summit in 2023 to seven years of helping Spa Creek Conservancy establish and manage our water quality testing program, the AACC Environmental Center has proven to be an invaluable partner."