Ric Conn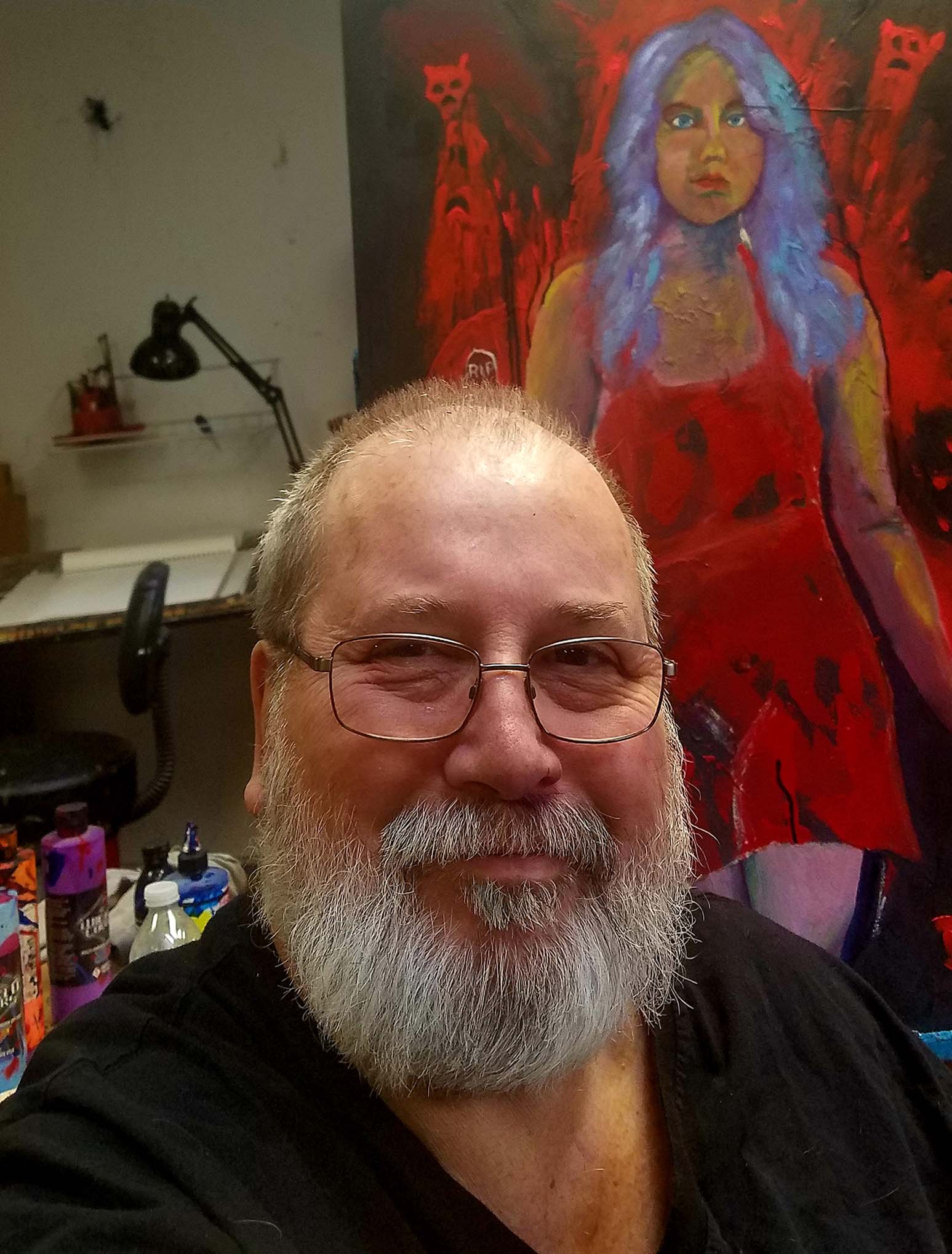 Few children grow up to have the career they first imagined, but Ric Conn knew art was his passion since he was a child.
"When I was 5 years old, I told my mother I was going to be an artist when I grew up. Ever since then, I was just living in that direction."
Conn, who attended AACC from 1973 to 1975, continues to live his dream as a full-time artist and uses his art to inspire change. Conn said that after he heard the stories from the #MeToo movement, he began doing research and "amped up" his work to focus on gender equality and spread awareness about the issue.
"All of my paintings have some sort of message about equality and empowerment, and I've learned a lot. Each painting seems to take me deeper into the subject. … This is the most important thing that I've done."
And his work is getting noticed. Among other awards, Art Tour International magazine recognized him as Artivist of the Year in 2019 and 2020, and he was induced into Marquis Who's Who Biographical Registry in 2021.
Conn tells aspiring artists, "Don't wait. … Be dedicated to yourself, to your vision, to paint what you believe."