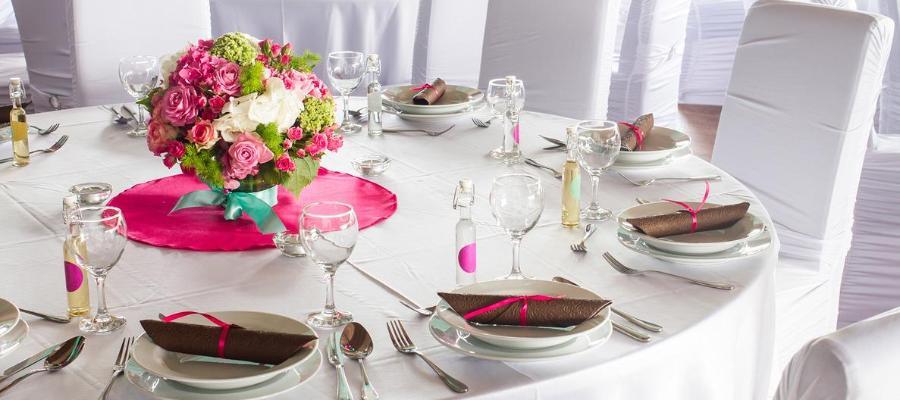 Are you looking for an in-demand career that can take you anywhere in the world?
Hospitality managers oversee the day-to-day operations of hotels, resorts, restaurants, catering businesses, event spaces and more. Our program will prepare you for a variety of career paths. You'll learn business principles and management techniques from instructors with years in the industry. With locations in Glen Burnie and Arnold, getting your degree and advancing your career has never been easier.
---
Career Degrees
AACC offers the following Associate of Applied Science (A.A.S.) degrees. The state of Maryland refers to the A.A.S. as a career degree, because it's intended to provide you with skills to enter the workforce. AACC has entered into several agreements that allow these degrees to transfer to select colleges. A list of active agreements may be found on this website. You can also learn more about transferring from AACC to continue your education.
Hotel/Restaurant Management, Hospitality Management, A.A.S.
You'll acquire essential operational skills by merging business acumen with an intimate understanding of the hospitality industry. You'll also gain foundational knowledge in both the hotel and food and beverage management options. Accredited by the Accrediting Commission for Programs in Hospitality Administration, this degree will prepare you for positions as a manager-in-training for: catering and sales, food and beverage, food service management for an assisted living facility or nursing home, hotel front office, restaurant/kitchen management, meeting and conference planning.
Credit Certificate Offerings
The Hotel, Culinary Arts and Tourism Institute (HCAT) offers three degree concentrations and five credit certificates for students to choose from (including those in our Culinary and Pastry Arts program). After successful completion of a series of credit courses, a credit certificate is awarded, and that certificate represents a specific set of marketable skills. All degree-seeking students earn multiple certificates along with their A.A.S. degree, the first of which can be earned after only a year of study. For more information about credit certificates, contact your HCAT Advisor.
Event Planning and Catering Certificate
You'll merge superior food-preparation techniques with an overview of event-planning and business principles. You'll be well prepared to work in event planning or catering industries.
Hospitality Management Certificate
You'll acquire knowledge of industry expertise in lodging and technology and combine it with sound management principles. If you choose, you also can gain specialized experience in a variety of lodging operations, such as full- and limited-service hotels or extended-stay or all-suites resorts. You'll be ready to take the next step as an entry-level supervisor in the hospitality industry or to enter specialized management training programs in the lodging industry.
Interested in Transfer?
If you're interested in earning a four-year degree and want to study this subject, Transfer Studies may be your solution. This distinctive degree is designed to let you choose an area of concentration (or major), while completing your state of Maryland general education requirements.
Transfer Studies, A.A.
The Transfer Studies, A.A. allows you to explore different subjects or concentrate on a specific course plan that will best meet your in-state (and even some out-of-state) transfer goals. If you hope to transfer to a specific program or school, one of our advisors can help structure your AACC studies specifically for that purpose. The result? You get a well-rounded associate degree preparing you for further studies and successful career.
Loading... in the AACC College Catalog.
---
What can you do with a degree in hospitality management?
The hospitality management industry offers exciting opportunities both locally and globally. Our graduates pursue rewarding careers as:
Event planners
Food and beverage sales
Food service managers
Hospitality supervisors/managers
Hotel/restaurant operations
Plus, with four-year transfer agreements with dozens of colleges and universities in Maryland and beyond, an AACC degree has never been a better investment. For outlook information about specific careers, visit the Bureau of Labor Statistics Occupational Outlook Handbook.