If you're looking for an exciting, hands-on career with the opportunity to see the world, Anne Arundel Community College's Hotel and Culinary programs might be for you.
You can choose from a variety of nationally recognized programs, taught by instructors with extensive industry experience. You'll have the opportunity to intern or study abroad. At AACC, you'll receive a quality education at a fraction of the price of other programs. And you'll be well on your way to transfer to a four-year program or to start building your career right now. Our Hotel, Culinary Arts and Tourism Institute has dual locations in Glen Burnie and Arnold, so it's never been more convenient to invest in your future.
---
Career Degrees
AACC offers the following Associate of Applied Science (A.A.S.) degrees. The state of Maryland refers to the A.A.S. as a career degree, because it's intended to provide you with skills to enter the workforce. In some cases, AACC has entered into transfer agreements that allow these degrees to transfer to select colleges. A list of active agreements may be found on this website. You can also learn more about transferring from AACC to continue your education.
Hotel/Restaurant Management, Baking and Pastry Arts, A.A.S.
Hotel/Restaurant Management, Culinary Arts, A.A.S.
Hotel/Restaurant Management, Hospitality Management, A.A.S.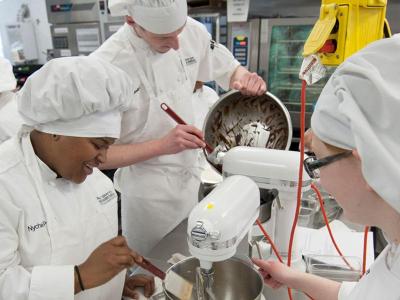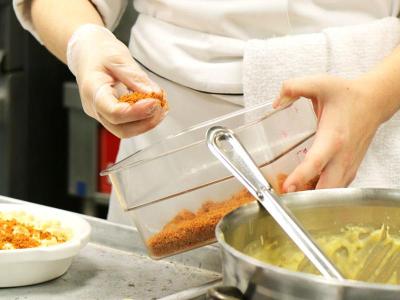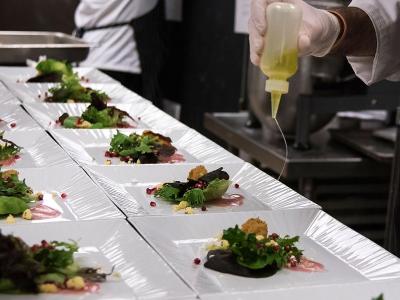 Credit Certificate Offerings
The following certificates prepare students for employment and feed into the A.A.S. degree, if desired.
Fundamentals of Cooking and Baking Certificate
Baking and Pastry Certificate
Culinary Arts Certificate
Hospitality Management Certificate
Event Planning and Catering Certificate
Interested in Transfer?
If you're interested in earning a four-year degree and want to study this subject, Transfer Studies may be your solution. This distinctive degree is designed to let you choose an area of concentration (or major), while completing your state of Maryland general education requirements.
Transfer Studies, A.A.
The Transfer Studies, A.A. allows you to explore different subjects or concentrate on a specific course plan that will best meet your in-state (and even some out-of-state) transfer goals. If you hope to transfer to a specific program or school, one of our advisors can help structure your AACC studies specifically for that purpose. The result? You get a well-rounded associate degree preparing you for further studies and successful career.
Loading... in the AACC College Catalog.
---
What can you do with a degree in hotel/restaurant management?
The hotel and culinary industries offer exciting opportunities both locally and globally. Our graduates pursue rewarding careers as:
Event planners
Caterers
Cooks
Bakers
Chefs
Pastry chefs
Hospitality supervisors/managers.
Plus, with four-year transfer agreements with dozens of colleges and universities in Maryland and beyond, an AACC degree has never been a better investment. For outlook information about specific careers, visit the Bureau of Labor Statistics Occupational Outlook Handbook.
---
Related programs
If our Hotel and Culinary program sounds appealing but you'd like to compare it to other offerings, see if one of these programs is a better fit:
---
Riverhawks in Focus
I have really bad dyslexia, which means I have trouble reading my recipes. The people around me don't know how bad it is. However, remembering the (legally blind) woman from MasterChef keeps me going and makes me remember that I can do it! I won't let my disability stop me from doing what I want to do.
Myra Umberger, Culinary Arts
2017 photo/quote