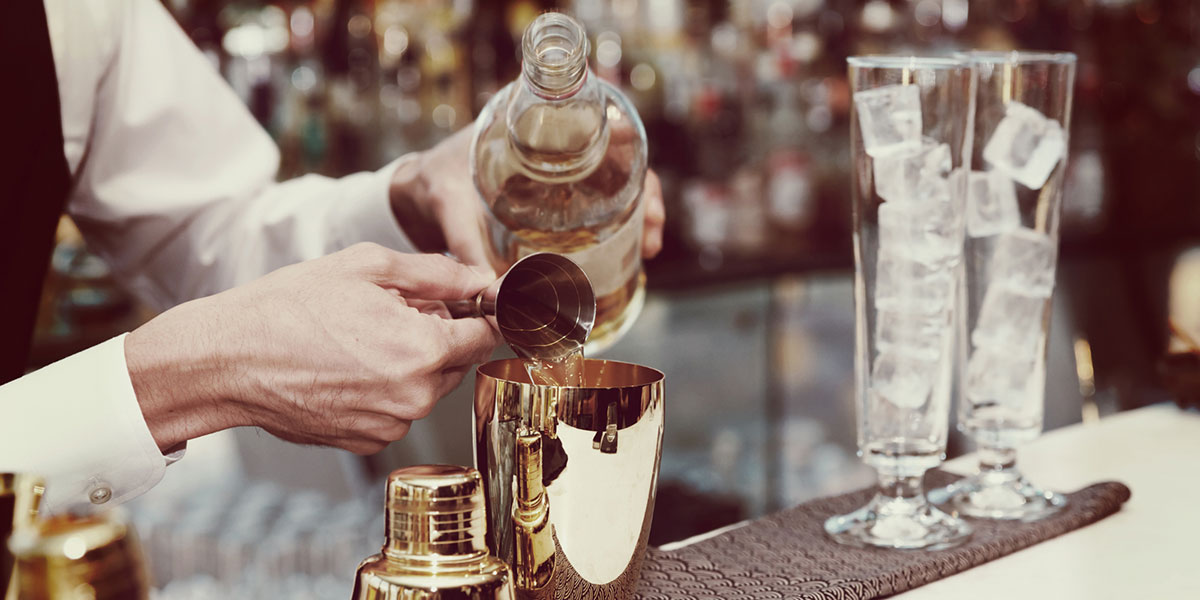 Begin your career in bartending or become certified if you already work as a bartender with this important training. Work in restaurants, bars, catering establishments, hotels, motels and other traveler accommodation establishments, amusement, gambling and recreation establishments, and civic and social organizations.
What courses will I take?
HCT-357 Bartending
HCT-351 Servsafe® Alcohol Training and Certification
What is the job outlook?
Overall employment for bartenders is expected to increase by 6% through 2027. Bartenders earn a median annual salary of approximately $21,000, not including tips. Tips comprise a major portion of the earnings of people in the hospitality industry.
Source: Emsi 2018.4
What is the training?
Two noncredit courses meet for nine sessions and include the fundamentals of mixing drinks, bar preparation, beverage recipes and customer service. Total Hours: 27
What credentials can I earn?
To receive the certificate, students complete and submit the form to the Continuing Professional Education office. Once you successfully complete all course requirements of the certificate program with a passing grade or higher, submit a Student Application for a Continuing Education Certificate. Use certificate code CE.BAR.TEND.
What is the cost?
$431 for Anne Arundel County residents, including tuition and fees
What are the requirements?
Students must be at least 21.
How do I enroll?
Register online, by mail or in person. Use certificate code CE.BAR.TEND.