Finding Your Way
Why not you? Why not be the person who gets out there? Amanda Behrens left a job she loved to pursue her passion. Ken Jarvis describes his own experiences, including what it's like to mentor budding entrepreneurs.
Read transcript.
Listen with captions.


---
Our Guests
Amanda Behrens
Amanda Behrens is a certified health coach and owner of Real Food Store Tours LLC. An AACC employee for over seven years, she left the college in June 2016 to pursue her business as a Ratcliffe Scholar. Certified through the American Council on Exercise, she also holds Letters of Recognition in Nutrition and Fitness and Personal Training. In addition to one-on-one coaching and grocery store tours, Behrens offers wellness workshops and corporate wellness programs.
Find Amanda and her business at
Ken Jarvis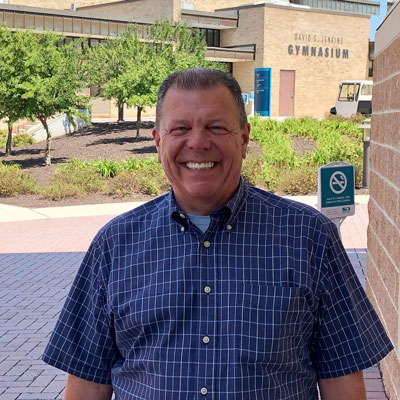 Ken Jarvis, Professor, Hotel Restaurant Management has been with AACC since 1993. Ken holds a Master of Science in Business Administration from Strayer University, a Bachelor of Science in Food Service Administration, Dietetics and Nutritional Care from Rochester Institute of Technology and an Associate degree in Occupational Studies from the Culinary Institute of America.
Jarvis is a member of the International Association of Culinary Professionals and the American Culinary Federation and is a certified Executive Chef and Culinary and Hospitality Educator.