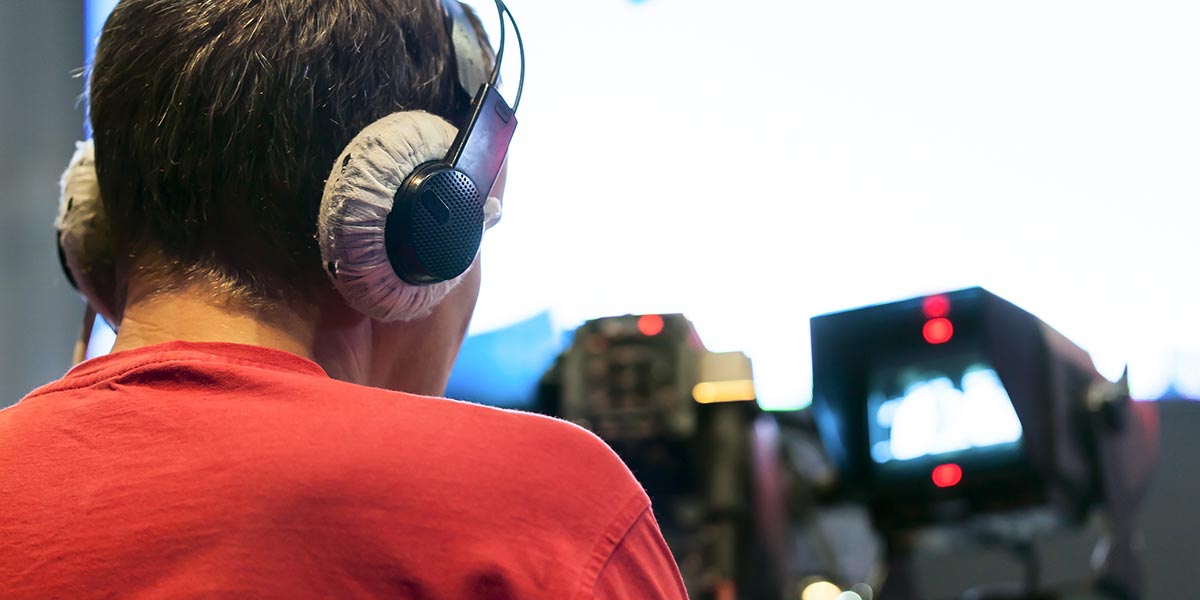 Do you love movies? Would you enjoy working on a movie or making one of your own? If so, Films Studies may be right for you.
The 21st first century has seen demand increase for everything from cinematographers and actors to video game developers who can write code and create inspired landscapes for tomorrow's game consoles. AACC offers a balanced program emphasizing digital video production and the analysis of what makes a great film. If you're serious about the business and production of film, check out this degree.
---
Career Degrees
AACC offers the following Associate of Applied Science (A.A.S.) degrees. The state of Maryland refers to the A.A.S. as a career degree, because it's intended to provide you with skills to enter the workforce. In some cases, AACC has entered into transfer agreements that allow these degrees to transfer to select colleges. A list of active agreements may be found on this website. You can also learn more about transferring from AACC to continue your education.
Media Production, Visual Arts Professional, A.A.S.
Are you ready to gain the skills that will better prepare you to work in the video and film industry? At AACC, students will develop basic skills in the production and post-production of time-based media. With a focus mainly on digital video, students will get first-hand experience developing, making and editing original footage.
This program is not specifically designed for transfer to a four-year institution. Students who wish to transfer using this degree should consult with a transfer advisor and the department video coordinator to ensure an efficient transfer. Students may also wish to consider the Visual Arts Transfer A.A. degree or the Video Production certificate.
Transfer Degrees
The Visual Arts department is proud to offer the following Associate of Arts (A.A.) in this area of study. As an additional transfer option, AACC has the unique, Transfer Studies degree. Both degrees will prepare you to transfer to a four-year institution. Whichever path you choose, we strongly encourage you to meet with an advisor to structure your AACC studies to meet your specific transfer goals.
Film Studies, Visual Arts Transfer, A.A.
You'll receive a well-rounded introduction to film, from analysis and criticism to video and editing as well as the writing of a solid script. You'll also take standard general education requirements in English, math and science. With this degree, you'll be well-prepared to transfer to a four-year college or university or begin your career.
Transfer Studies, A.A.
The Transfer Studies, A.A. allows you to explore different subjects or concentrate on a specific course plan that will best meet your in-state (and even some out-of-state) transfer goals. This option is particularly good if you are undecided in your ultimate career direction, not sure where you'd like to eventually transfer or just looking to complete general education requirements while "testing the waters" of a particular major. No matter what brings you to Transfer Studies, the result is a well-rounded associate degree preparing you for further studies and successful career.
Loading... in the AACC College Catalog.
---
Related Studies
If Film Studies sounds appealing, but you'd like to compare it to other offerings, see if one of these areas is a better fit.