A Career Pivot That Kept Her On Track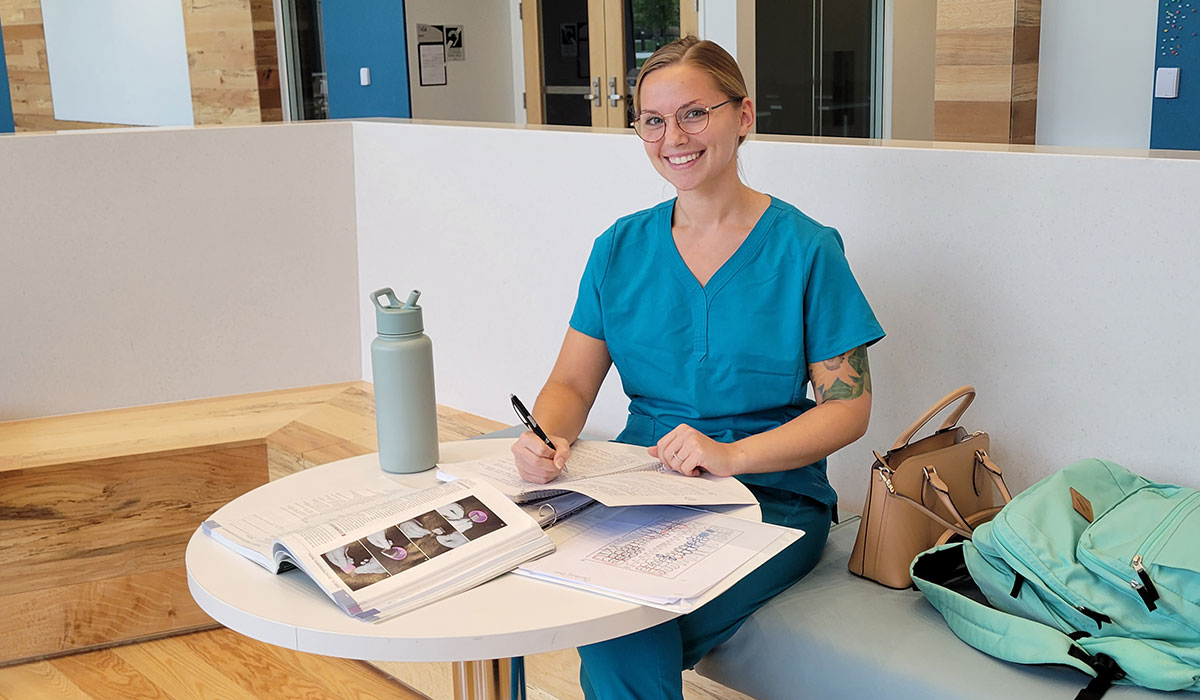 When she didn't make it into a local dental hygiene program this past spring, Courtney Paris was discouraged. "A lot of times hygiene programs are just as competitive as nursing programs," said the Crownsville resident. "We knew there was a chance."
Discouraged doesn't mean deterred, and a determined Paris started looking into AACC's Dental Assisting Program.
She hasn't regretted that last minute pivot. Paris has discovered dental assisting has more depth and responsibility than she first thought, including X-rays, patient care and recordkeeping. "I'm really looking forward to the doors this will open for me," she said. "It's a good route to get me on the right track."
Her program cohort, starting in June and ending in September, focuses on dental assisting and radiology. Students take three courses, complete with labs and lectures. Those who earn the program certificate are prepped for the Dental Assisting National Board Radiology and Health and Safety exam.
"AACC has been top tier. I've enjoyed every minute of it. The program is very simplified and accessible for people who work full-time jobs," Paris said. Registration for her classes has been straightforward, and with her summer 2022 class and instructor she "lucked out." "We have so much fun, I feel like after the first lab class I came home and said 'This is the field for me.'"
The hands-on experiences and simulations have really solidified what she thought years ago. For those on the fence about the program, but worry it's out of their element or is too challenging, Paris encourages them to go for it. "I'm not going to say it's not challenging, but it is worth it," she said.
Posted July 2022.