Dance Company's 30th Anniversary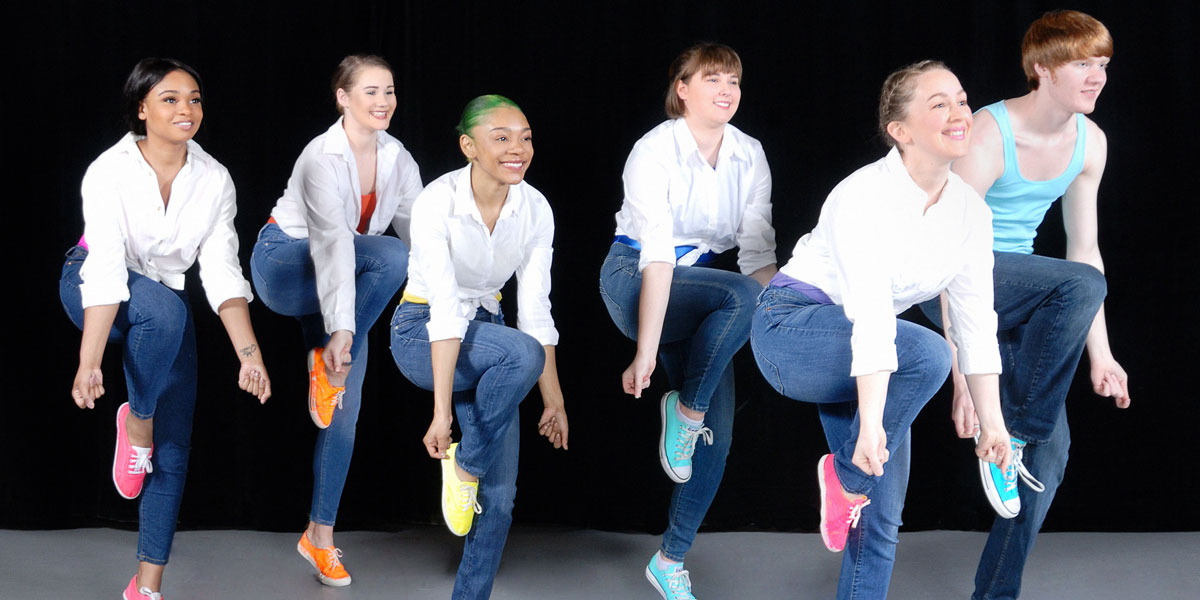 Starting a career is never easy. Starting a career in dance may be even more difficult, but the AACC Dance Company has seen its alumni do just that. In celebration of the company's 30th anniversary, many of these alumni will waltz back onto campus – some from as far away as California and Florida – to perform in the Alumni Concert at 2 p.m. May 4.
Tariq O'Meally will be one of the show's soloists.
O'Meally started at AACC for the theater program, but after seeing a dance performance, wanted to get involved there. The first time he tried out for the Dance Company he didn't make it, but he persisted.
"I showed up for rehearsal every day for a year anyway. I was able to do an apprenticeship and then auditioned again and made it," he said. "The thing you're training yourself to do in school is what you're training yourself to do in life. And not just dance, but how to hustle and work hard."
His determination has paid off in many ways. He is the Creative Artistic Director of Tariq Darrell+the UNUM Dance Collective and a Halcyon Arts Lab Fellow where he was the first performance artist in dance and choreography of the residency program.
And the current AACC dance students? They are just as committed to their dreams.
"My mom and my grandma were both dancers at the same studio, so it was actually three generations of us dancing at the same studio. I felt I had to continue the journey and become a dancer," said Gabby Pfeifer, dual-enrolled student at AACC and Kent Island High School. She may only be in 11th grade, but she is already part of the Dance Company family. "I love coming in on Tuesdays and Thursdays, even when I'm drained, coming in and seeing everybody and dancing with everybody and just laughing."
The idea of family couldn't be expressed any better than by Rachael Scaringe Thomas and Anwar Thomas, two dance alumni who married in 2016! They will perform one of the dances in the Alumni Concert together.
"AACC Dance Company is like family," said Rachael Scaringe Thomas. "Lynda has created and paved the way for friendships and improvement as a dancer! She is AACC Dance Company!"
Lynda Fitzgerald, Coordinator, Performing Arts – Dance, and director of the company, could not be more proud of her students and alumni. "It has been such an honor to work with these dedicated students and alums. They are all part of my growing, extended family, and I mean that. I'm so proud of all their accomplishments, they blow me away!"
If you can, come support these dancers who give their time, love and energy for dance and the community it has created.