Culinary Students Learn from the Best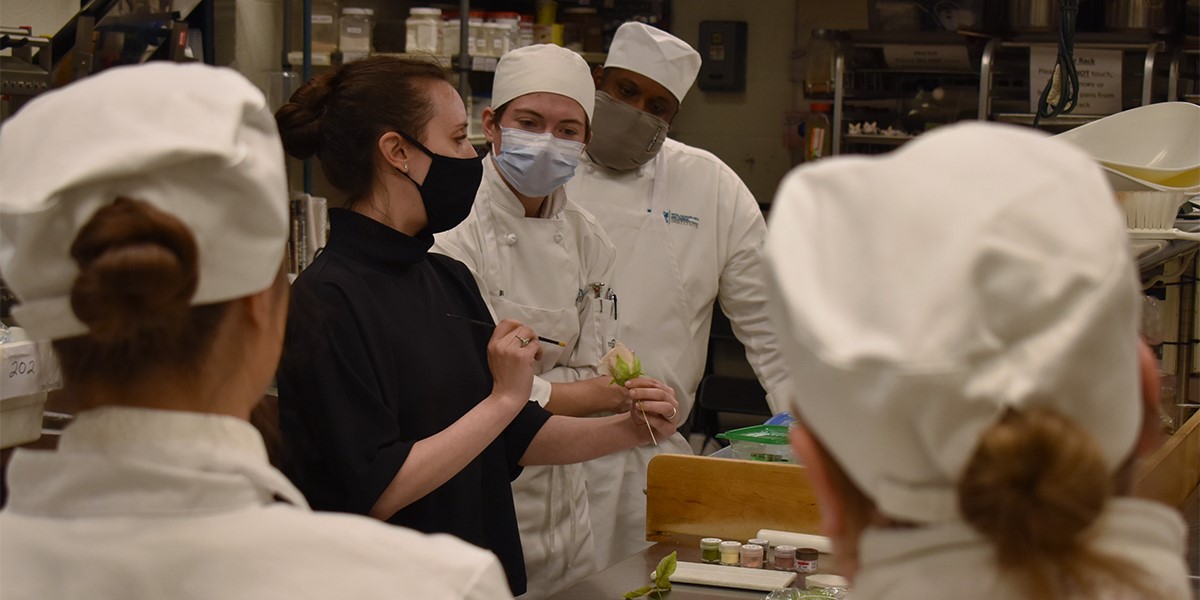 The AACC Hotel, Culinary and Tourism Institute welcomed world-renown gum paste artist Maggie Austin to the Intermediate Cake Production class in October. Austin is known for her delicate and lifelike gum paste flowers and high-end cakes, but her passion is for teaching. She demonstrated a gum paste rose, the flower she believes is the most difficult and is her favorite because it never comes out the same twice.
"(It was) such an amazing night for us," Marley Langan, a baking and pastry arts major said. "(I) felt so privileged for the opportunity to attend a demonstration with her."
Like many of AACC's students, Austin is a career changer. She started as a classical ballet dancer but transitioned to pastry at the French pastry school where she was drawn to wedding cakes. She started her Virginia-based business in 2010 with her sister, and today is known for high-profile projects such as her Christmas display at the White House in 2013 and 2014.
Her biggest advice to students is to find their personal style, one no one else can do. She takes inspiration from fashion and runway collections that she finds on Instagram. She also finds that mistakes and failures lead to her most unique products and original ideas.