Team. Family. Professional.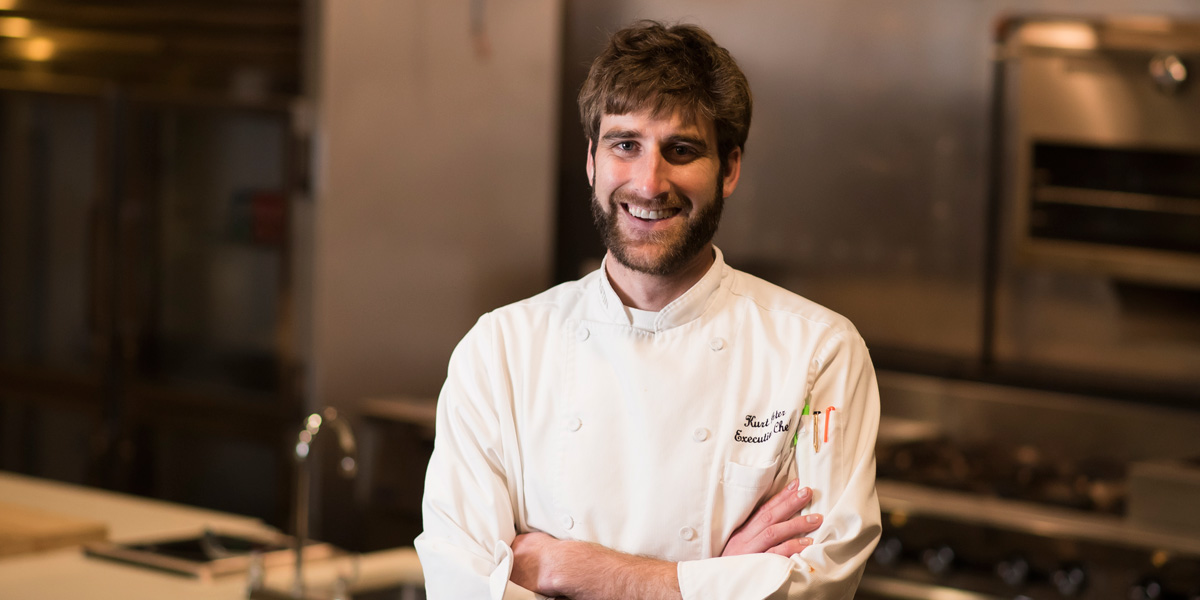 When Kurt Peter attended Lynchburg College to play lacrosse and earn a sports management and business degree, he thought he was moving far from his high school summers in a country club kitchen.
Turns out it was just a pause.
After graduation the Maryland native found himself craving the pace, creativity and team aspect of the kitchen. "I just got sucked back in; I stopped fighting it," he said. He took a kitchen job with a minor league baseball team in Richmond, the Flying Squirrels, and eventually worked up to executive chef. "It was a lot of fun," he said. But after a while he felt like he was stagnant in his career.
Peter toyed with a couple opportunities, including getting into the private yacht industry, but felt opposed to the lack of collaboration in a one chef kitchen. Motivated to move forward, he took a day off and visited AACC.

"It was very professional," he said, noting that the program is known for excelling careers and expecting a lot out of students. He was sold.
Now executive chef at the Westin Annapolis, Peter manages a kitchen full of others who are going through, or have also graduated, from the school's Hotel, Culinary Arts, and Tourism Institute. His connections at AACC were what landed him the job and it's now those connections that he looks to when building his own team.
"We actually do target AACC students," he said. "AACC has a leg up on the other schools." Peter said a kitchen is similar to a sports team, with leadership, positions and teamwork. "It probably wouldn't be the same team without AACC," he said.
Though he's unsure of his ultimate career goals—staying in the hotel industry or striking out on his own— Peter said the skills he's learned through work and AACC's culinary program will help him get there.