Riverhawks Go on to Soar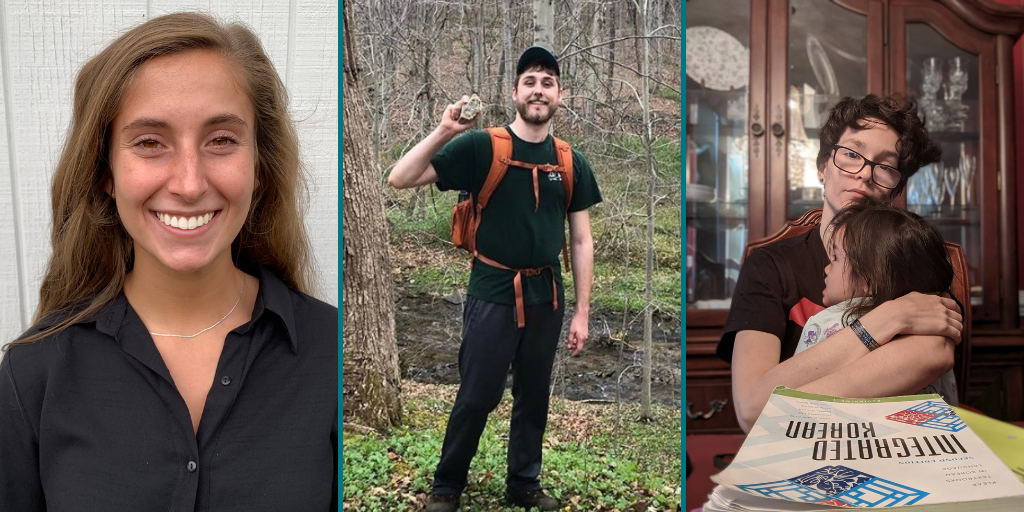 "Ultimately, it came down to cost," said Darcy Drewyer, who originally planned to attend a four-year university, but came to AACC first. "I didn't want to graduate with hundreds of thousands of dollars in debt, so ultimately coming to AACC was the most logical option."
Drewyer found AACC to be a cost-effective stepping stone to her next goal. She went on to study the intersection of environmental science and public policy at the University of Maryland.
Geology student Noah Grover also appreciated AACC's affordability. He worked full time while taking classes before transferring to Towson University. Starting at AACC also gave him the chance to ease into college.
"I'm a first-generation college student, so I didn't really know anything about college," he said. "I didn't really have anybody to help me through college, but I had a couple of professors who really helped me navigate transferring and deciding where I wanted to go."
Associate Professor Anthony Santorelli, Ph.D., put Grover in touch with the geology professors at Towson University. Getting to speak with them before he transferred helped Grover feel more prepared.
Like Grover, Carmen Jee, a veteran who returned to school, also found that starting at AACC helped her test the waters of transitioning to civilian life while also caring for her daughter.
"Going to AACC first was definitely that practice step for me," she said. "Now that I'm at UMBC [University of Maryland, Baltimore County], I know exactly what paperwork to fill out. I know exactly what classes I need to take according to my graduation plan."
Drewyer, Grover and Jee all emphasized the importance of planning early to successfully transfer to their school of choice. Drewyer said having a goal kept her motivated. Grover did his own research to help him decide which four-year school would be the best fit. Jee found it was easier to apply early.
"Just get it done," Jee said. "[Then] you don't have to worry about it anymore. You can just worry about graduating. … Just do it. You'll thank yourself later."
One final piece of advice? Work with AACC's transfer advisors, who can help students through every step of the process.